You may want to delete settings on iPhone or set up again from scratch if your iPhone is messed up. You may wonder how to erase your personal data from your iPhone before you plan to sell your Apple iPhone. Clicking "Erase All Content and Settings" is the first solution that many Apple users think of. It can format all the content and settings, however, the formatted data is still recoverable. If you want to wipe your data on your iOS devices permanently, you can use this simple-to-use and risk-free desktop iShredder.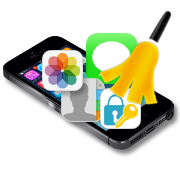 Erase Everything on iPhone
Unlike clicking "Erase All content and Settings", using this iPhone erasing application is not just a simple deletion. It has the ability to clean files off iPhone permanently. Furthermore, it supports erasing many file types, such as video, photo, voice memo, text messages, call logs, contacts, email, reminder, note, calendar, apps, Apple ID account, account information, password, system setting, safari bookmark, and many others.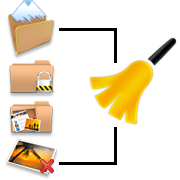 Four Erasing Modes
This tool offers you four data erasing modes to choose. You can pick an erasing mode (express cleanup, erase private data, partial clean or complete clean) depending on your needs.
Express cleanup: This erasing mode allows you to clear various junk files (invalid files, temp files, and cache files, etc.) from your iDevice. It is very helpful for you to free up more space for your iPhone, iPad and iPod Touch.
Erase private data: Just as its name implies, the mode can permanently delete all private data on iOS device in order to secure your personal information. By using this erasing mode, you don't need to worry about leaking your private files any more.
Complete clean: It will remove all data and turn your device to factory settings. But you don't need to re-install iOS for your Apple device because it won't affect your iOS.
Partial clean: Performing a partial clean will erase all files deleted from your iPhone only. But you can make them unrecoverable. There is no effect to the iDevice's existing files.
Note: When you choose one, the other one is not available.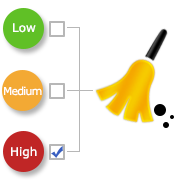 Three Data Erasing Levels
The iPhone data cleaner provides 3 erasing levels to erase iPhone data. You can choose your wanted level on the basis of your demands.
Low: In the low erasing level, you can wipe off data on your iOS device quickly. You can save much time if you select this level.
Medium: If you select the second level, random data will overwrite all your deleted and existing files on your iOS device. Hence, nobody knows the iDevice data is erased.
High: This level is the safest data erasure option. It is highly recommended if you have stored your private files like account password, financial data, bank record on your iDevices. But the high level takes longer than the previous two levels.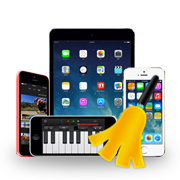 All iOS Devices Supported
In addition to cleaning content from Apple iPhone, it is capable of wiping various files from other iOS devices. In other words, it is available for many modes of iOS devices. Here I list them as follows:
iPhone: iPhone 7/7 Plus, iPhone 6s Plus/6s, iPhone 6/6 Plus/5s/5c/5/4S
iPod touch: iPod touch 5, iPod touch 4
iPad:iPad with Retina Display, The new iPad, iPad 2, iPad, iPad Air, iPad mini
ZERO Possibility of Recovery
This eraser tool won't let you recover files once cleared. Before erasing all your files, you need to backup all your important files onto your local drive. To clear up your iPhone, iPad or other idevices, you need to select erasing mode and erasing level, and then clean your data. The steps are super easy even for a non tech-savvy.