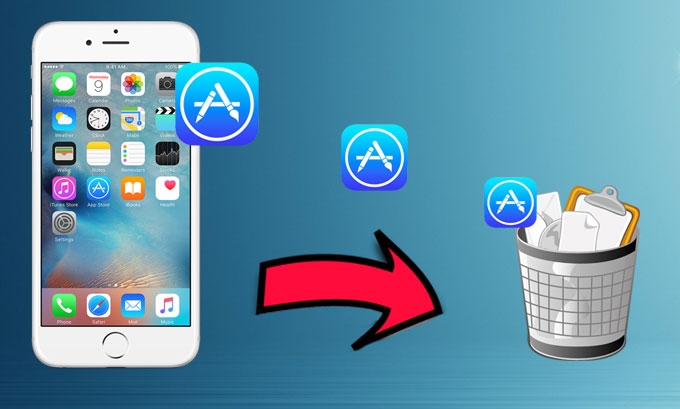 There are many reasons why one needs to delete Apple ID from iPhone. Selling your phone to second hand shops, giving it to a friend or family member, shifting from Apple to another smartphone brand, replacing hacked accounts and ending obsolete memberships are just some of the most common reasons. But most importantly, you need to delete unused Apple ID to protect your privacy.
However, deleting Apple ID is not an easy task to deal with. Unlike erasing email accounts or social networking memberships, there is no way you could ever delete an Apple account, unless you provide Apple with a death certificate. True that you cannot erase any Apple account but you can disable or remove it from your iPhone. If you want to know how to delete Apple ID account without the fuss and hassle, read on to this article.
Solution 1: Delete an Apple ID on your iPhone directly
It is possible to remove Apple ID on your iOS device directly. This method doesn't require computer connection, iTunes, extra applications or even complicated steps. Check out this easy tutorial below.
Click "Settings" icon on your iPhone's homepage.
Tap "iTunes and App stores".
Tap your Apple ID.

A dialog box will appear with three options.
Choose "Sign out" to close your Apple ID specifically on the current device.
After a successful signing out, your iPhone is no longer associated with your Apple account. As you can see, this is not a permanent solution but more of a temporary response. This method doesn't delete Apple ID on iPhone but only disables it from the device. If you switch to a new Apple account and will still use your iPhone, this method works best.
However if you are looking for a permanent solution to erase your Apple ID, deleting it directly on your smartphone will do no wonders. You will need a premium iOS data cleaner to successfully delete Apple account from iPhone.
Solution 2: Permanently Delete Apple ID with iPhone Data Cleaner
If you want to perpetually delete Apple ID from iPhone, using the software called iPhone Data Cleaner will absolutely do the job efficiently. This tool does not only delete your Apple account but similarly erase passwords, contacts, voice memos, reminders, notes, calendar, bookmarks, financial info and all others. What makes the iPhone Data Cleaner unique as compared to other applications with the same service is that it makes zero possibility to recover the data.
It features two erasing modes, partial clean and complete clean. Complete clean will remove all your iPhone's data, bringing it back to factory setting while partial clean can permanently delete chosen files on your device. Aside from two erasing modes, this iOS data shredder offers three data erasing levels. Low for quick wiping out of data, medium to overwrite deleted/existing contents, and high to remove passwords, accounts and other private files.
Using iPhone Data Cleaner to permanently delete Apple ID on your iPhone is very easy, here's how:
Download and install iPhone Data Cleaner on your PC.
Open the program and connect your iPhone to PC using USB cable.
The software will automatically recognize your device.
Select the appropriate data erasing mode.
Choose from Low, Medium or High erasing levels.
Hit the "Start" button and wait until erasing process completes.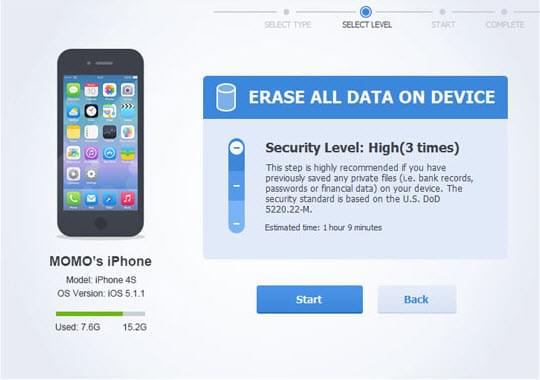 Remember that the iPhone Data Cleaner thoroughly erases all files on your device. To successfully delete Apple account from iPhone, it is advised to select the "High" data erasing level. Choosing "High" might take some time to finish off as compared with others but rest assured that it will delete not just your Apple ID but other security-sensitive files such as financial accounts, saved passwords, bank records, transactions and all others.
How to delete Apple ID account is undeniably tricky. Reformatting your smartphone or directly removing it from your device does not actually erase the account but rather disassociate it from your iPhone. If you want to permanently remove your Apple account either for privacy or security reason, use an efficient iOS data cleaner that offers zero file recovery.