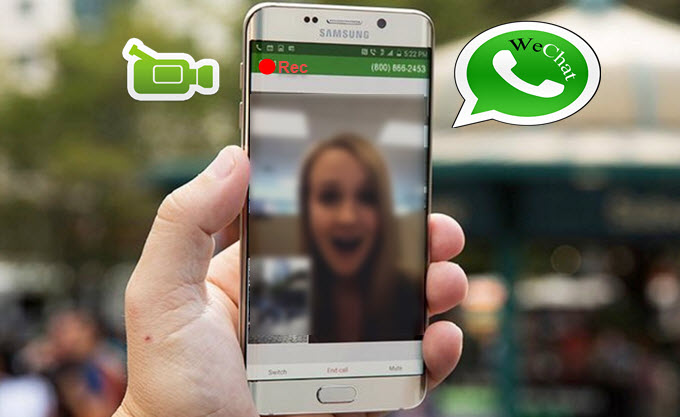 Wechat is a mobile app for instantly chatting with friends and groups. It is available on various smart phones like iPhone, Android, Blackberry and Windows Phone. Apart from traditional message-texting mode, Wechat supports video calling. It enables people to have a virtual face to face conversation which allows you to chat with people even if you are thousands of mile away. However, some users may wonder how to record Wechat video call for keeping families' voices and expressions or an amusing experience chatting with a funny guy. To do this job, it's advisable to find an efficient app. Since most of Wechat users are from iOS and Android platform, the following parts will recommend some wonderful applications for iPhone and Android smart phones.
1. Save Wechat Video Call on iOS
2. Capture Wechat on Android Devices
Top solutions to record Wechat on iOS
The following three tools are quite popular screen recorders for iOS devices. Let's take a quick view on their features.
1. Apowersoft iPhone/iPad Recorder
This simple yet powerful Wechat recorder is often known as a tool for streaming and recording any screen activity along with audio on iOS devices to computer. Thus you can make use of it to record any video chats, games and others on your devices. Utilizing it, you don't need to jailbreak your device or install any apps on it. And it supports various formats for saving the recording which includes MP4, AVI, FLV, GIF and many more.
Aside from recording Wechat on computer, you are also capable of taking screenshots of any iOS screen and saving as images in PNG format.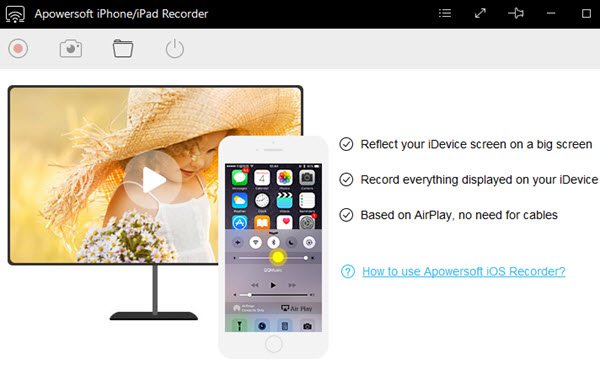 Pros: No need to jailbreak, provides many output formats and additional functions
Cons: Require to set up your iOS device and PC in the same Wi-Fi network
2. Display Recorder
Display Recorder is a powerful app on iOS devices, which can serve as a nice Wechat video call recorder. This app allows you to capture everything happening on your mobile along with sounds. Therefore, you can let it work in the background when having Wechat video call with your friends. When you have finished recording, the recorded video will then be saved in phone memory. Plus, its built-in YouTube Uploader can help you to share your video YouTube immediately. However, this app can only be used on jailbroken devices and it costs $4.99. Plus, this app is only available in Cydia Store which is an app store for jailbroken devices.
Pros: Record video along with audio, instantly upload video to YouTube.
Cons: Need to jailbreak before using.
If you are reluctant to jailbreak your device, iRec is a great alternative to Display Recorder. You can check out its main features from below.
3. iRec 2.0

iRec is another screen recorder on iOS which can record Wechat video call as well. It enables you to record screen without jailbreak on your iPhone, iPad or iPod Touch devices. It's totally free of charge and supports recording microphone audio when recording video. Before recording, you are also allowed to set fps, bitrate as you wish. However, note that this app cannot be downloaded from App Store, its installation process is not easy. Users are required to connect iDevices to computer and install Cydia Impactor to get iRec installed.
Pros: Record screen without jailbreak, free of charge
Cons: Complicated installation process. Unremovable red task bar attached on the top of screen.
For Android users, the apps suggested below are strongly recommended to record video call on Wechat.
Apps to record Wechat on Android
1. Apowersoft Android Recorder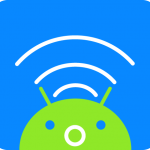 This is a simple yet powerful screen capture program that capable of recording and taking screenshots of any Android screen activities on computer which includes video chat like Wechat, games, live streaming videos and many more. Unlike other Android apps which can only capture one side of Wechat conversation, this Android recorder can capture both sound from your mobile phone and microphone via casting Android screen to PC.
Simply set up your Android and computer in the same network, then connect them via Chromecast. In this way, your Wechat video call can be cast to PC and recorded. This is definitely a great app that's worth trying. You can get it from below to record video call on Wechat.
Pros: various output formats for recording, ability to take screenshot
Cons: This app is only available on Android 5.0 and later
2. Rec.

Rec. is an easy to use Android app which is capable of  capture your phone screen as a video in great quality. Even your voices during video call would be finely captured. Before recording, you can choose preferable bit rate, recording duration and gesture command shaking phone to end recording. However, this app is not 100% free, you have to pay for registration. Plus, it can only be used on rooted devices.
Pros: Support gesture command (shake phone to stop recording). Easy to use.
Cons: Need payment to remove restriction on recording time. Phone rooted required.
No matter you're using iPhone or Android mobile, the apps suggested above can help you to record Wechat video call perfectly. You can combine their features and your preference to choose a screen recorder that suits you best.