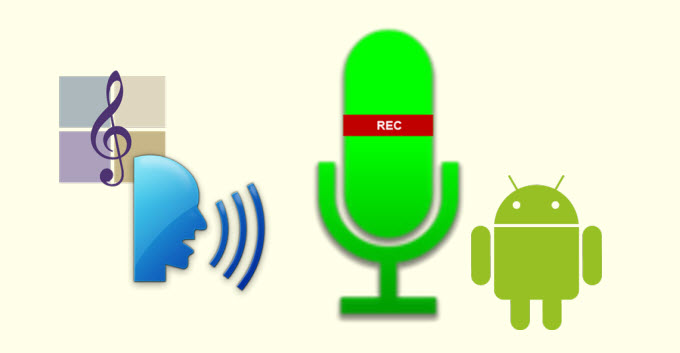 Android phones and tablets come with built-in audio recorder. Some people use this to record voice and audio for entertainment purposes, to send voice memo as personal greetings, use as a reminder or save an interview or presentation for later reference. However, it only has basic function such as record and save audios. This is the reason why many users prefer to use an alternative voice recording app for Android. If you also have advanced needs on voice recording, there are some apps that you can install on your Android.
Highest Rated Voice Recorders for Android
In this post, we will go through five of the highest rated voice recorders that can be used on Android. We'll touch up on their features so that you can determine which one is the best for you.
I. Smart Voice Recorder
If a straightforward and easy to use application that has added features such as sharing and editing audio is what you're looking for, Smart Voice Recorder is a good app for you. The moment you open this Android voice recorder, you will be acquainted to it since the options are very intuitive. Tap the red button and it will start recording. You could also pause the recording then resume when ready. Additional features can be found on the menu, there you can change the audio quality, set the folder where the recorded audios are saved. Also, it let you on or off the skip silence feature which would remove the silent parts. It's also free, though it comes with advertisement. You can go premium if you wish to remove the ads. Another drawback is that recordings can only be saved in WAV format.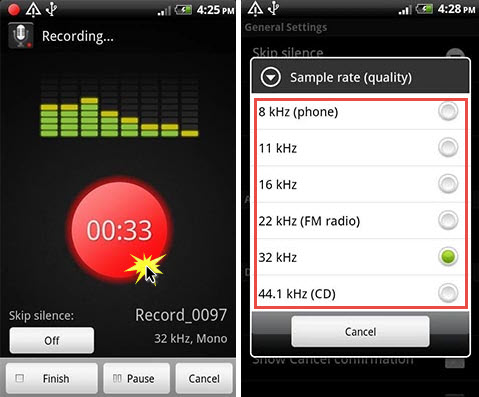 II. Hi-Q MP3 Voice Recorder
Like the first recorder, this application is also simple to use. It allows recording of high quality audio, as long as your device supports. Files can be saved in four formats, including WMA, WAV, OGG and MP3. It also let you send and share files on Google Drive, Skype, Evernote, SoundCloud and WhatsApp. This is a free Android voice recorder app, though it also comes with a paid version. The free app has a 10 minute limit for every recording task, while the paid version is unlimited. The disadvantage of using this app is that phone conversations cannot be recorded.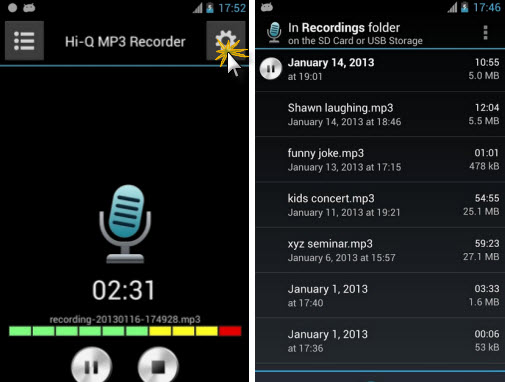 III. Easy Voice Recorder
Staying true to its name, our third option is truly a convenient app with its understandable interface. With Easy Voice Recorder, you can start your recording with a single tap on the microphone symbol. And tap on pause, resume or done as needed. The use of widget is also supported so you can record, as well as adjust settings right from your phone's main screen. You can also record in the background even when the app's interface is not showing or the screen is off. Silent parts are skipped and it also comes with auto recovery, which would restore recorded file in case the app crashes or the device hangs. However, this voice recorder for Android does not support you to record phone conversations.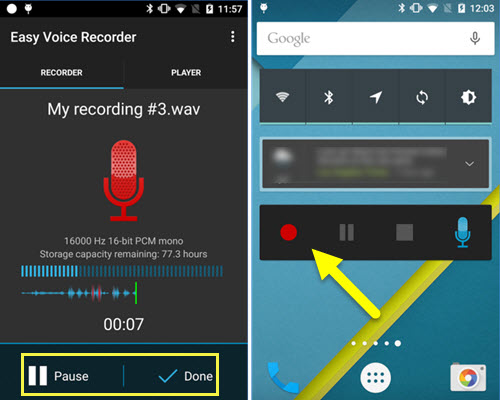 IV. Voice PRO
In case that you're looking for a more professional application, Voice PRO is a fantastic choice. It comes with a fee, but it's also loaded with great features that you would find helpful. You can save your recorded files in over 100 formats and it can also convert audio recordings into text with 50 languages supported. Inserting background audio while recording and recording your phone calls are some of its highlight features. Since there are several options, it could take some time to understand the usage. Moreover, it could be a bit pricey, though it's worth the features.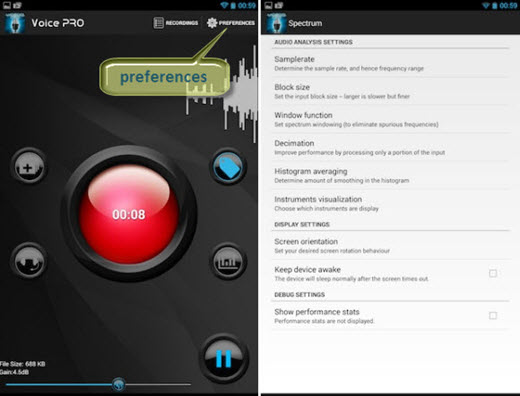 V. Tape-a-Talk Voice Recorder
We have another free app as our last option and it's called the Tape-a-Talk Voice Recorder. It supports high and low quality recordings, which you can change on the settings, as well as pause and resume if required. WAV and OGG formats are supported by this Android voice recorder, with the feature to send and share files to custom mail recipients, Dropbox and FTP services. Its drawbacks are the advertisements that show up when using the app and the small buttons, which could be difficult to tap.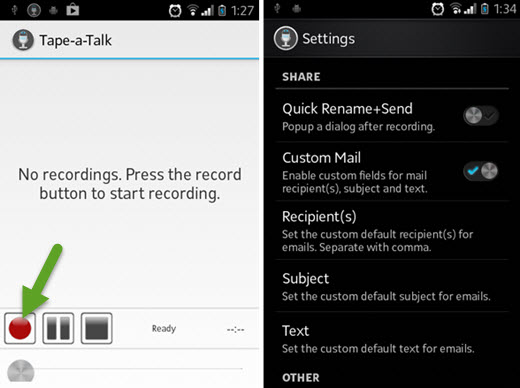 All these applications have more features than the built-in voice recorder on Android devices. Tape-a-Talk Voice Recorder has the least features among the five apps, though this may be good enough to some users. If you're looking for an uncomplicated app that comes with better features than the latter, Smart Voice Recorder, Hi-Q MP3 Voice Recorder and Easy Voice Recorder might be for you. However, if you don't mind paying for some cash for powerful features, Voice Pro is definitely the best option.