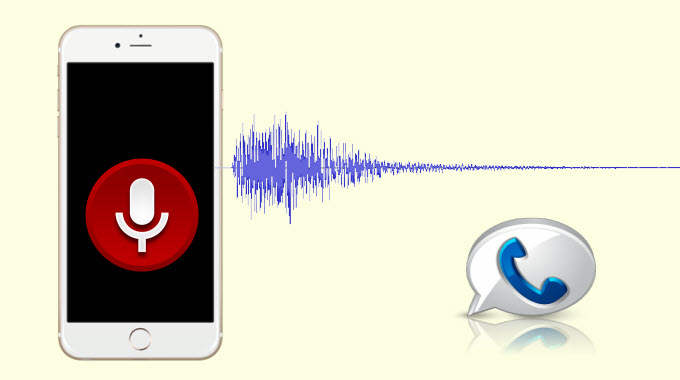 Voice recording approaches have changed through the years in accordance to the advancement in technology. iPhone is an impressive device that contributes to voice recording within such a small size. It will allow you to perform voice recording functions that cover simple to professional recording needs. Students can use it to record lectures at school. A writer with an iPhone app recorder can easily make voice notes for those random thoughts that may be useful. An investigator will find it useful to have a voice recorder app on his iPhone for recording progress in his project. These functions prompt a lot of iPhone users to get the best and free iPhone sound recorder applications on their phones.
If your are looking for the perfect voice recorder software for iPhone 6s (also for 6s plus, 6, 6 Plus), you will end up with both free and paid apps. And with all the recording apps available in the market today, here are top 6 voice recorder apps that will perfectly work with your iPhone:
Top 6 best voice recorder apps for iPhone
1. iTalk Recorder
iTalk Recorder is a free but powerful voice recorder for iOS devices. According to your need, this iPhone voice recorder app is capable of outputting audio in three qualities: Good, Better and Best. The interface is quite understandable, and you just need to click "Press to Record" to begin voice recording. Besides, it is simple to share the audio through email, and social media, or link your DropBox account to back up your recordings. If you want to use the audio on PC immediately, this app lets you transfer recorded files over Wi-Fi with great ease.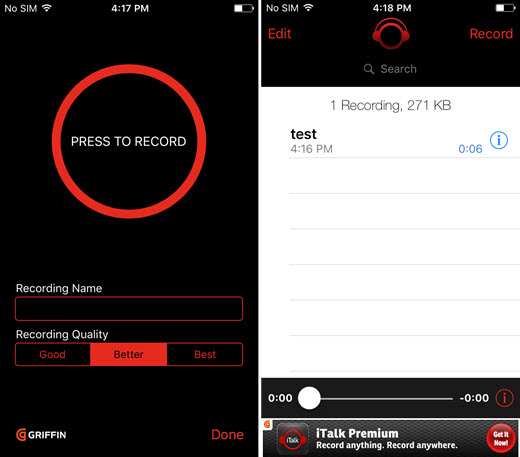 2. Voice Record Pro
This is a professional voice recorder among all the voice recording apps for iPhone, so the operations are a little complicated. However, it comes with more advanced functions like record, share, upload and edit. By default, the app can record voice in AAC and M4A format. With the convert function, you can convert files to MP3, WAV and WMA format for you can utilize them on other devices. Except share voice on Facebook, Twitter, it also supports to upload voice to SoundCloud and YouTube. In addition, the app can do basic edits like cut, trim and append recordings.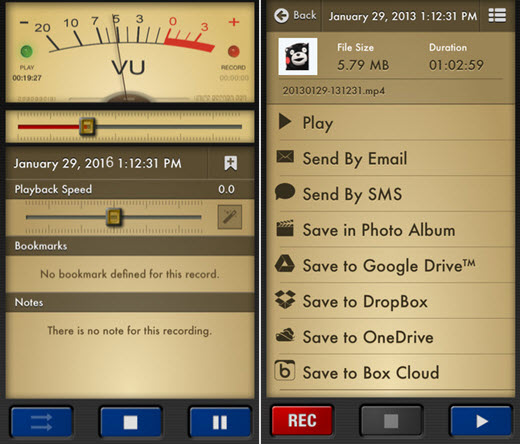 3. Voice Memos
The built-in app from Apple provides the easiest way to record voice on iPhone. It is free, clean without advertisement. If all you need is a dependable voice recording app to record anything from class lectures to common conversations, then Voice Memos is more than sufficient to do the job. It is pre-installed on your iPhone so there is no need to download anything. Apart from recording voice, it is able to share audio in two ways – SMS and Email. Though it doesn't offer various options, the app works quite stable.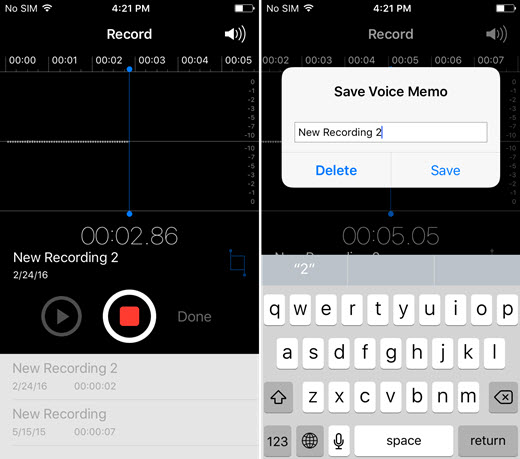 4. Smart Recorder/transcriber
This free iPhone sound recorder app can multi-task with remarkable voice quality. It is highly rated for its quick and simple processes. With this app, you get unlimited recordings because of its unrestricted file size recording. After recording voice with it, you can add ID3 tags and add images to it. By configuring some settings, it can convert the voice recordings to ringtone smoothly. Another important feature of it is that it can transcribe audio for you can keep the important messages conveniently. Even much better, it supports lots of languages like French, German, Chinese, Italian, Spanish and etc.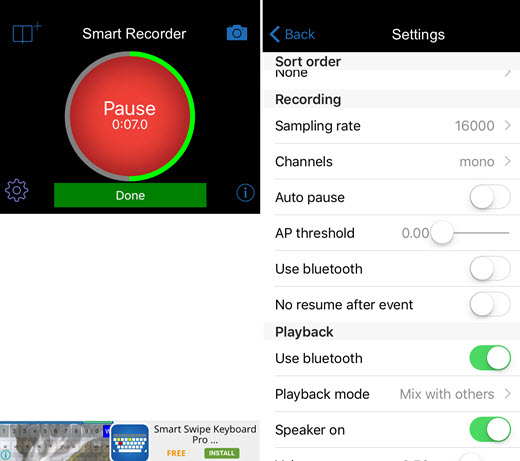 5. Recorder
Your dollar could take you places with this almost free iPhone audio recorder tool. Its functions are basic but you have the option to buy credits if you want to record your phone calls as well. You will find this app useful if your job entails a lot of receiving instructions from your superior during a call. You can ditch your pen and paper and get accurate instructions by recording the call instead.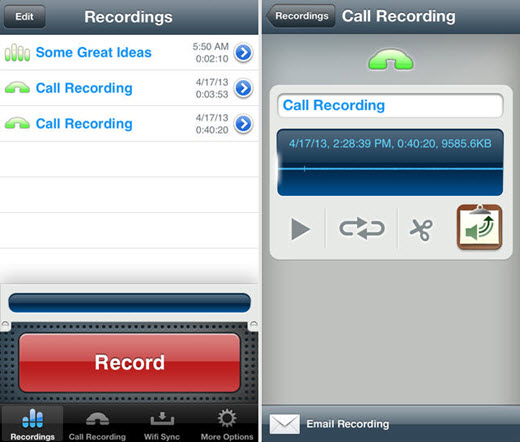 6. QuickVoice2TEXT Email
It has the usual functions of an iPhone voice recorder app. The most noted feature is that it allows to accurately transcribe your recordings into text. However, please limit recordings to no more than 30 seconds. It has a special "Touch&Speak" design, so it greatly simplifies the operations. To manage your recordings efficiently, you are allowed to sync the files to iTunes at high speed. Another fun function is that you can email the voice to others as ringtone, then it is possible to use your own voice or your friend's voice as ringtone.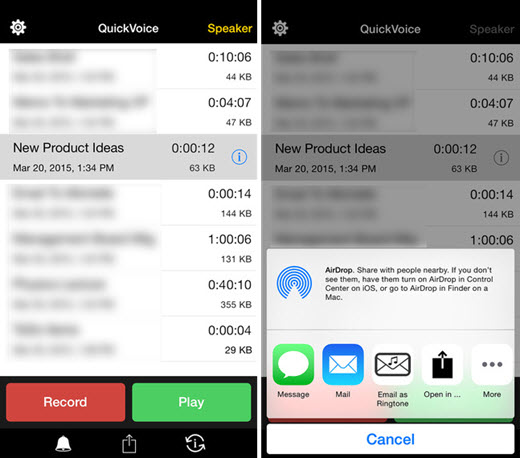 iPhones are becoming a multi-function tool for everyone. This phone increases productivity among many individuals for its intuitive functions. An iPhone voice recorder app is a huge help for recording voices and different sounds. Professional quality recordings are the best to create impressive audio quality for multiple uses. Finding the best voice recorder app makes portable recording easier thus saving a lot of time in creating digital files that you need.