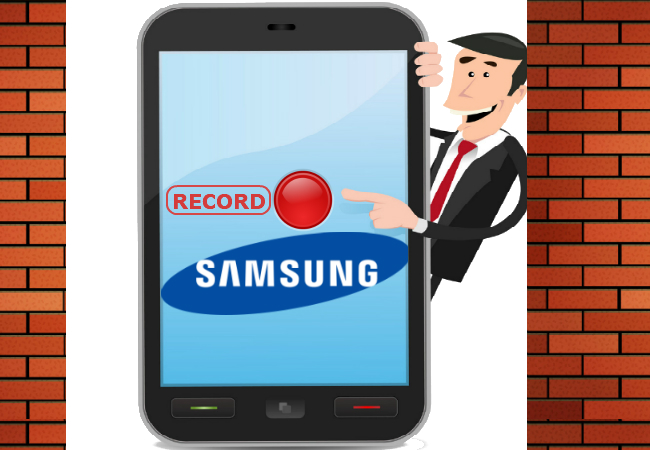 Samsung is one of the most well-known and pioneering Android smartphone makers. Their smartphones are so technologically advanced that they can run various games and multiple applications as well. Since you can run different kinds of applications, there can be sometimes when you need to record your Samsung screen to keep a record of something important or things that you can use later on. In this case, a Samsung screen recorder is a great tool that you can rely on to accomplish this task. If you are not familiar with effective screen recorders that you can use for Samsung devices, then, simply check out the top 5 list we've written below.
Finest Samsung Recorders
Android ApowerREC
The first on our list of the top five screen-recording tools for Samsung is ApowerREC for Android. This is a mobile screen recording application that you can get from the Google Play Store for free. When recording your screen, this tool offers two distinct recording modes. One is accessed by hitting the record button from the home panel, and the other one is through the recording function from the floating icon. Audio can also be recorded along with the screen movements. Plus, this app supports camera recording, which is helpful for adding commentaries and reviews. And the best part about this program is its "Smart recording function". It's useful in the sense that you don't need to set up anything, simply open the application that you'd like to capture and it will be recorded straight away.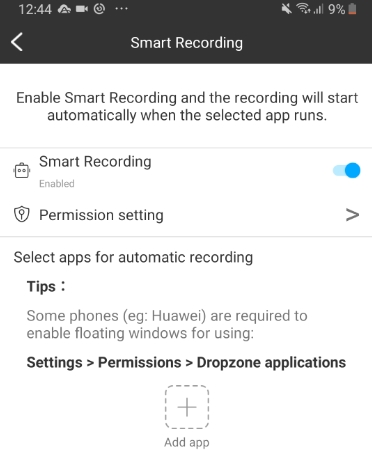 Here is a detailed step-by-step breakdown:
Install this recorder by hitting the button below.
After that, open this tool and go to "Settings", browse down until you see the "Smart Recording" function and tap it.
Another panel will appear, so now enable this function and then press the "Add app" icon which is represented by a plus sign (+). From here, you can select all the applications that you want to record and add them on.
Once this has been set, simply open a mobile tool and the recording will start instantly. And to end the recording, just tap the overlay icon and your captured file will be saved under the tool's recording list.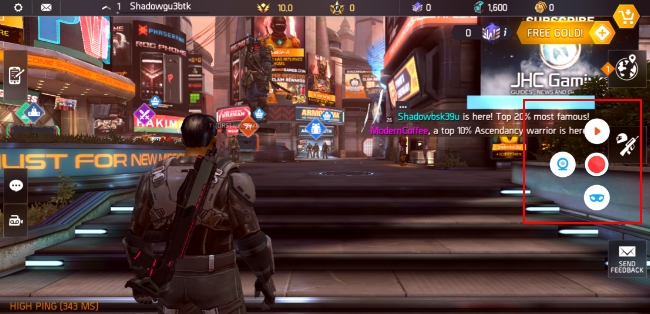 After the recording has been finished, the file will be included under the programs media library where you can share it directly on numerous social media pages. If you are a Samsung user and want an ad free reliable screen recorder then this app is definitely worth trying. Here's a link where you can get it.
The next mobile screen recorder for Samsung fanatics is Mobizen. This is one of the more pioneering mobile screen recorders that has been out for more than a decade. Currently the program is available on Google Play free of charge and no rooting is required. The things that you can expect from this program include a small recording icon that floats around the screen, video trimming, and it also supports face cam. It also has a sharing function for those of you who like to share their recorded videos online.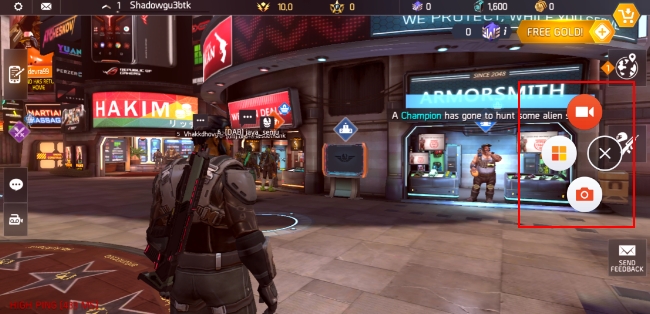 The next way to screen record on Samsung S10 is by using AZ Screen Recorder. Currently available on the Google Play Store, this screen recorder does not have any recording limitations and doesn't leavesa watermark. With this application you can record your screen by simply tapping the circle record button that floats on your device screen. Aside from the record button, there are other circles that can be found on your screen. One is for configuring the settings, the other for taking a snapshot, while the remaining floating buttons are for live streaming purposes. Moreover, this recording tool also enables you to draw on the screen, and cut and edit functions are available for those who want to do further editing.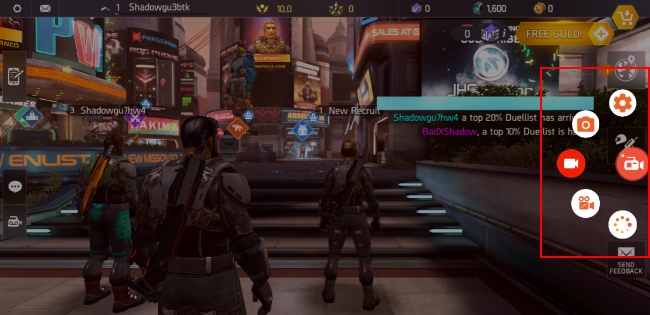 If you own a Samsung S10 and wants to record your gameplay, then you can screen record on Samsung S10 using the default screen recorder that can be found within "Game Launcher". To record, all you need to do is open the app and tap the 3 dots on the upper right portion of the screen. Next is to tap "Add apps" and then select the mobile programs that you need to add such as games, social media app, etc. Now tap the icon of the app that you wish to record from the Game Launcher's interface. After that, swipe up on your screen to show the additional toolbar, and from here tap the one from the left bottom corner of the interface and select "Record". The recording will then begin instantly. In spite of its effectiveness, there are some applications that do not support this function, and as such it's mainly capable of recording games only.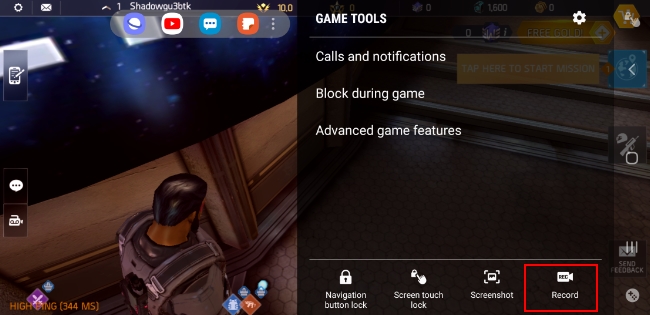 The last on our list of mobile apps to screen record on the Galaxy and other Samsung smartphones is DU Recorder. This screen recorder is free to download from Google Play and can be used with or without a system root. Aside from screen recording, users can also benefit from the tool's decent user interface, front camera recording, built-in video editor, and GIF maker. It's indeed a good choice for all Samsung smartphone enthusiasts.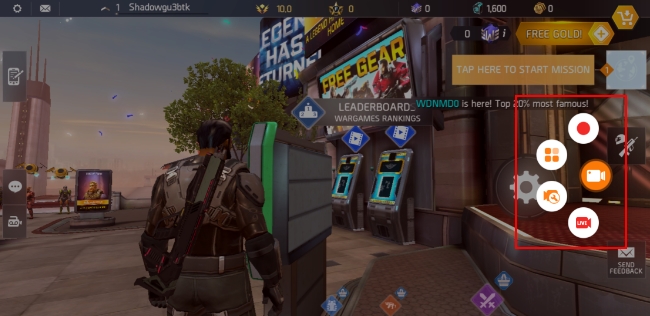 Conclusion
Now you can refer to this list if you're looking for the finest Samsung Galaxy screen recorder that you can utilize for all your tasks. All of them have their own distinct set of functions, but if you need to record your screen without tapping any buttons or overlay, then ApowerREC has the upper hand with its smart recording function. Yet you can try all of the apps yourself to figure out which Samsung smartphone recorder is the best one for you.