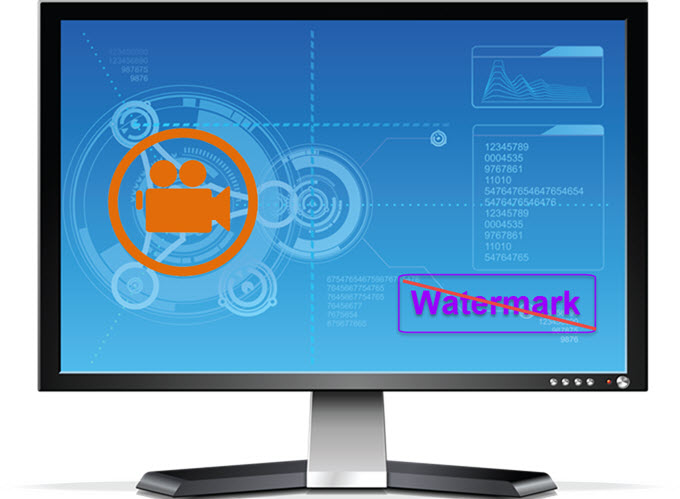 Nowadays, screen recorder tools are getting more and more popular and being applied to many cases. For example, when you want to show some abstract ideas or concepts to others, a vivid video will make your instruction much easier. Likewise, by recording a simple video you can share your tricks or experience on something with your friends.
However, it can be quite troublesome when you spend quite a lot of time creating a video while it turns out to be watermarked. It will not only affect the effect of the whole video but also can waste your time badly. Hence, the choice of a favorable program can be quite important. For your reference, here will recommend you several tools considered as the best screen recorder without watermark that you can use freely.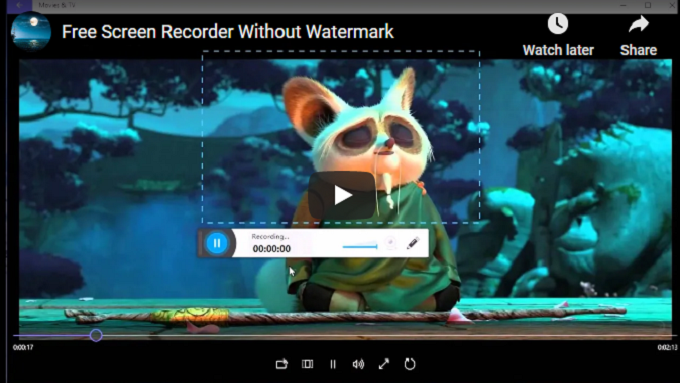 Top 5 Free Screen Recorders without watermark
Apowersoft Free Online Screen Recorder (Windows and Mac)
For those who are seeking for one tool which is easy and free to use, Apowersoft Free Online Screen Recorder should be their wise choice. It is an online application which you can utilize on both Windows and Mac OS. And it supports recording video and audio from your PC simultaneously. Instead of running Java, it can be launched independently as long as you download a simple launcher on your computer. By using this free screen recorder without watermark, you can not only record a vivid video clearly but also publish it in high quality.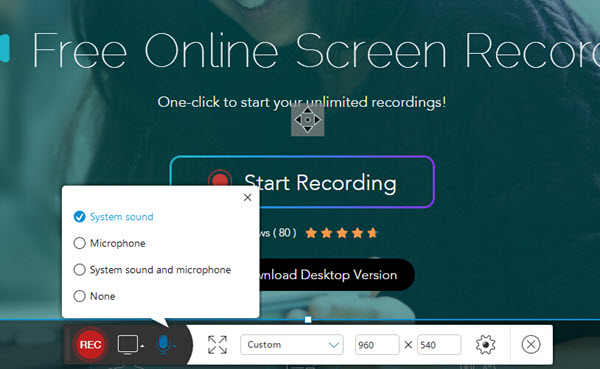 With a user friendly interface, you can find all the options without difficulty. There are several optional modes for you to take. Any part of or full screen can be recorded. Plus, you can add web camera into screencast together. Sound from system and microphone are both supported during recording. And you are able to select one output format from seven in total and its codec as well. Without restrictions of recording time and troubles of watermarks, you can capture videos as many as you like. Read the steps below and you will know it better.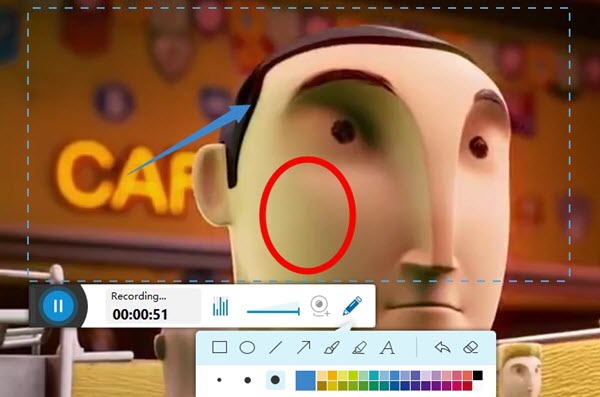 First, go to the site of this screen recorder without watermark and launch the program.
After the interface pops out, preset the settings like audio input, hotkeys, and output formats as you need.
Customize the recording area and click "REC" to start. During recording, you can make real time editing to your video if necessary.
When you want to end recording, click the pause button choose to save file or to start over.
The greatest advantage of this screen recorder is that the operation can be quite easy, especially for a newbie. Then for those who want more extra functions, Apowersoft Screen Recorder Pro is exactly worth a try. In addition to the functions mentioned above, it also covers screenshot and task scheduler functions. In that case, you can share not only interesting videos but also funny pictures with your friends. Plus, even if you are not at home, you can still record screen by creating a recording task.
Ice Cream Screen Recorder (Windows)
Considered as the best free screen recorder (no watermark), Ice Cream Screen Recorder shall be a wise choice. It is popular among many PC users who are running Windows OS. Developed by Ice Cream Apps, it is mainly applied to capture video as well as image. Before recording, one can configure settings like audio source and hotkeys. During recording, one can add various marks to the screen. The file recorded will be saved in WEBM as default and one can change that after purchasing Pro version. Besides, one can set a task to record screen automatically. However, it only allows to record video for no more than 10 minutes, which is probably the biggest limit.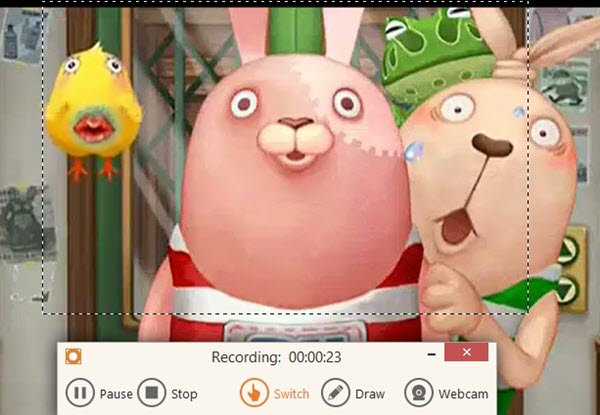 oCam (Windows)
Another screen recorder (no lag) meriting attention is oCam. It is a suitable tool for creating a basic video as well as taking screenshot. It is capable of recording video along with audio or just video or audio only. You can choose a specific region or customize the area that you want to record. When you are going to publish video file, there are different output formats and codec for you to choose. However, there are also some drawbacks you may not know. For example, it will record anything you do on the screen while you cannot hide the interface when recording, which may be a little inconvenient. And there are usually some advertisements on the interface but it is not a big problem. Without other limits and lags in the video, it is a great tool for many game players.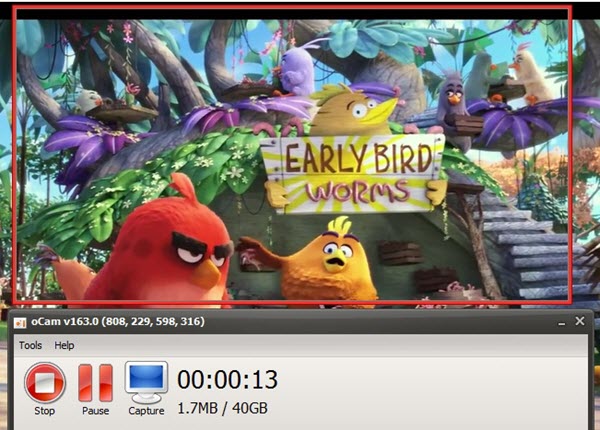 ScreenFlow (Mac)
Developed by Telestream, ScreenFlow can be an advanced program running on Mac platform. People tend to utilize it for video recording as well as editing. You can choose to record system sound, microphone or both. MP4, MOV and M4V formats now are available for options. Moreover, it provides powerful editing tools with which you can beautify your video with various marks, texts and many other animation effects. However, its recording mode can be quite limited for it only records video in full screen. But with this free screen recorder without watermark, you do not need to worry about video recorded with lags then.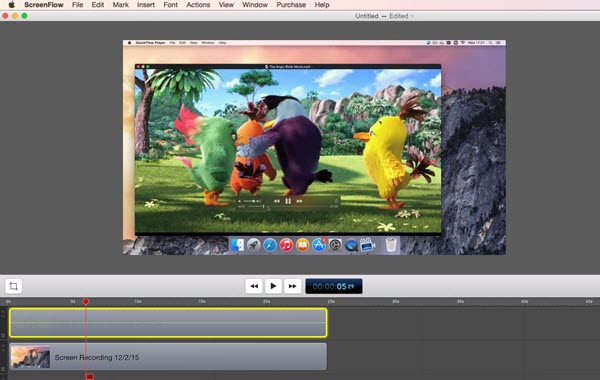 QuickTime Player (Mac)
As a matter of fact, QuickTime Player can be a ready-made tool that many Mac users can make use of. Although it doesn't offer many features, creating a basic video is quite enough. Microphone sound is well supported. And if you want to record system sound as well, you will need to download a Virtual Audio Cable such as Soundflower. Just open the "File" list and find "New Screen Recording", then you can drag to select a certain area for recording or record full screen. When you finish recording, just click "Stop" button and a window will pop up asking you to save it or not. After naming the recorded file, it will then be saved on your Mac.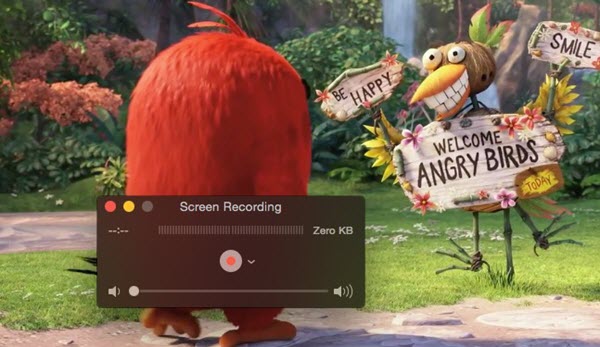 Conclusion
If you have tried other tools and get a watermarked, you may need to find workable solutions for removing watermark from video. But if you make use of the free screen recorder without watermark, it will save your time quite a lot. Just compare what mentioned above and find one that suits you best.