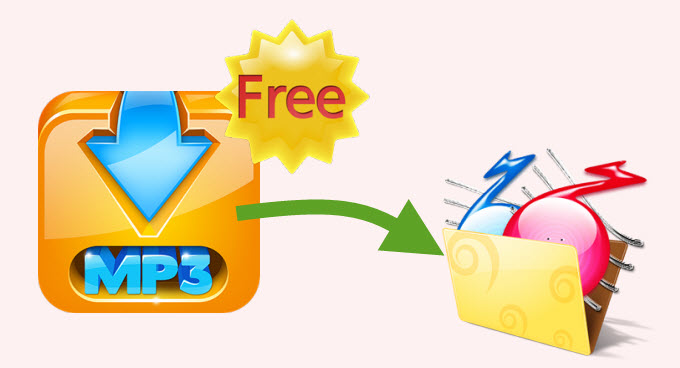 They always say that the best thing in life is free, this is indeed true especially for music lovers. With all the freemium games, software, videos, movies, clips and books available on the internet, one of the most searched "free" stuffs turn out to be music. From newly released singles to top charting albums, all of them are widely available on the internet. That is, if you know the best websites for downloading free music.
Listed below are some of the well-known websites that offer free music. You don't need to shell out a huge amount of sum just to enjoy listening to classical blues or pop rock. You easily can get them by using your laptop, smartphone, tablet, and internet connection. See the list after the jump.
Best Website to Download Music for Free
Apowersoft Video to MP3
With Apowersoft Video to MP3, you don't need to install any plugins or software just to enjoy good music. This web-based music application moreover requires no memberships or registration before you can start using its services. Similar to other MP3 search engines, the Apowersoft Video to MP3 houses thousands of songs from popular singles to most requested audios.

But what makes this tool different from the others is its ability to extract audio from online streaming videos such as those on YouTube. Downloading songs also has no limits, you can get as many as you want without any restrictions. As a bonus, it has a built-in file converter that supports exporting to different formats from MP3 to AIFF.
Geekersoft
Another website to download MP3 songs for free is Geekersoft YouTube to MP3. It is a dedicated search engine used for uploading music from 1000+ sites including YouTube,TikTok,Facebook. Geekersoft is simple to use, all you need to do is copy and paste musica link and click "Download" to convert it to MP3. You can either download it straightly onto your PC or listen to its quality first. Similarly, this website allows you to acquire songs via built-in search engine, top 100 popular songs searched by others.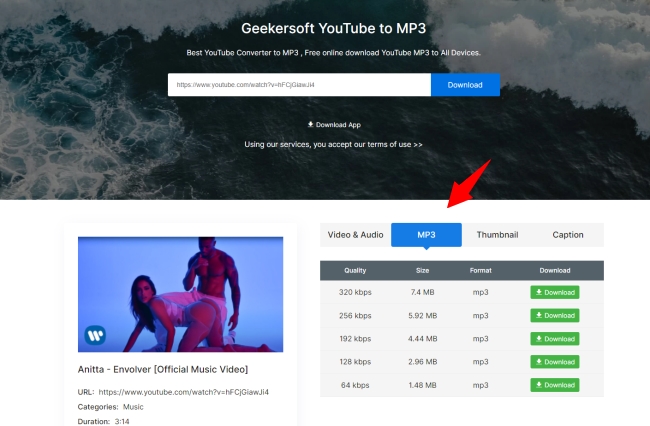 Emp3world
An online based music search engine that offers free music contents to all users, Emp3world doesn't only house thousands of songs but maintain fresh media files too. Broken download links are always replaced with brand new ones so music lovers have the guarantee of no hoax searches and fraudulent site redirections. To save music files on this site, simply right click and hit "Save link as". Emp3world has three main search categories, "Top downloads", "Last added" and "Trending now".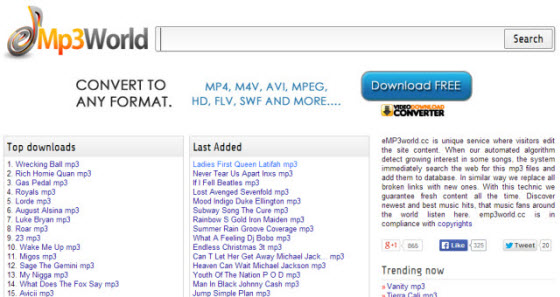 Beemp3
Included on the list of free MP3 downloads websites, Beemp3 has been around for quite a while. It has a very clean looking interface with an option to search audios by song, album or artist. Clicking the "mobile version" box on the top right corner takes you to a compressed web version which is perfect if you want to download music straight on your device. The thing you would appreciate with Beemp3 is that the website is not loaded with advertisements and irritating toolbars. Though, you can install the Beemp3 toolbar if you want.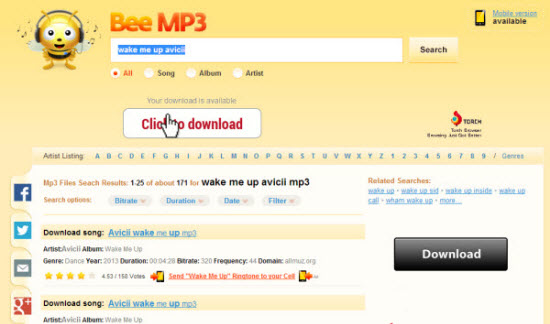 MP3skull
MP3skull doesn't have a professional and organized looking interface but it is one of the mostly visited MP3 search engines across the globe. You can search thousands or even millions of songs with its powerful music database and an option to post it on your own blog or website is likewise available. Each MP3 contains basic information such as bitrate, time duration and file size. To grab songs, simply right click and hit "Save target as". Another great feature of MP3skull is that it allows saving audio files into the cloud.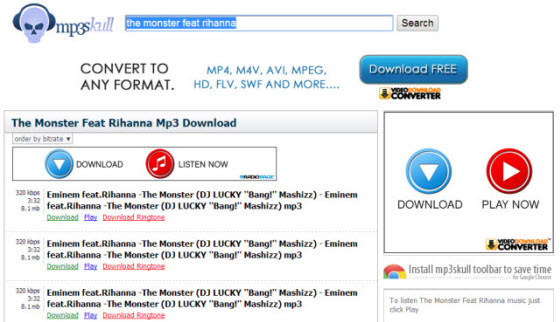 MP3bear
Amongst all websites for downloading free music, MP3bear seems to be the only one which is confident enough to tag their site as a licensed music search engine. They currently have 10.4 million MP3 files and which are still counting. Additionally, users can freely download as well as listen to wide variety of music. If you want to create your own playlist, logging-in to your account is required. Although, be wary that some music searches on MP3bear don't contain any music file but only advertisements and software installs.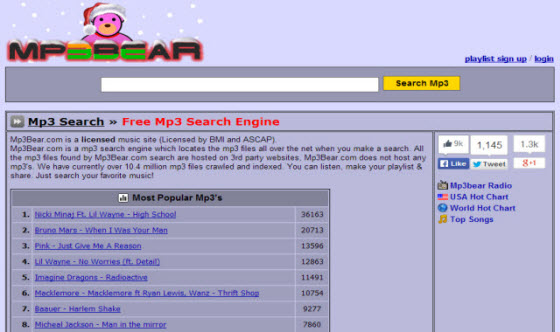 Best Desktop Application for Downloading Free Music
It's true that streaming and downloading music on websites can spare you the trouble of installation, but it's a little bit troublesome to open the webpage each time whenever using it. In this case, you can have Streaming Audio Recorder installed on your computer.
Streaming Audio Recorder is a comprehensive audio recording program that features audio converter, audio editor, CD burner, video to MP3 converter, etc. Plus, it also enables you to enjoy and download the popular songs and radio from various genres for free. Just try it!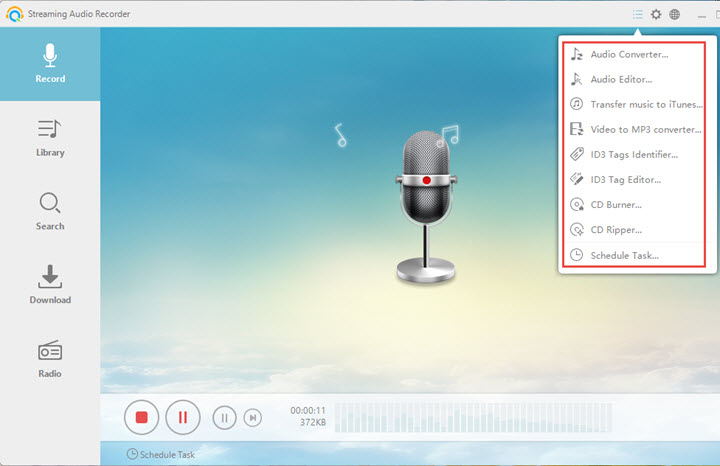 Top Apps to Download Free Music
Now that you know some of the popular and free MP3 downloads websites, it is time to determine mobile applications that will help you download music contents straight to your phone. Below are top music apps picked for mobile OS:
For iPhone: MP3 Songs Downloader
Designed for both iPhone and iPad, MP3 Songs Downloader is a totally free music download application. It is not a lite or time-trial version but it only supports legal MP3s. The developer guarantees there will be no limits to the number of downloads and times to audio playback.
For Android Phone: Music Maniac MP3 Downloader
Music Maniac MP3 Downloader does have some ads but it does the job fairly quick and straightforward. This lightweight music downloader for android supports versions 2.1 and up. Music Maniac MP3 Downloader displays MP3 info which is very useful but it only allows downloading of legal music files.
For Windows Phone: Music+
There's not so many music downloader apps available for Windows phone but the one topping the list is Music+. You can use it together with the above website to download MP3 songs and it works pretty well. It is a 100% free application with an average user rating of 4.5 stars.
Keep in mind that not all smartphones and tablets are equipped with automatic downloaders, so installing a third party app might be essential for you to enjoy quality free music.