Top 10 Sites to Download MP3 Music for Free
Jamendo Music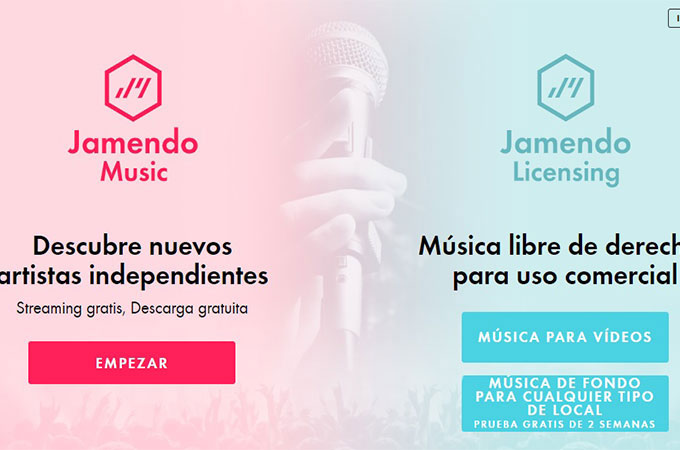 Jamendo Music is a site that offers free streaming and free download. It has a powerful music bank. The music on Jamendo Music is royalty-free music for commercial use. If you want music for commercial use, it would be a better option. It has two zones on its website, music for videos and background music for any kind of venue. The latter, more advanced one offers you a 2-week free trial.
La Música Gratis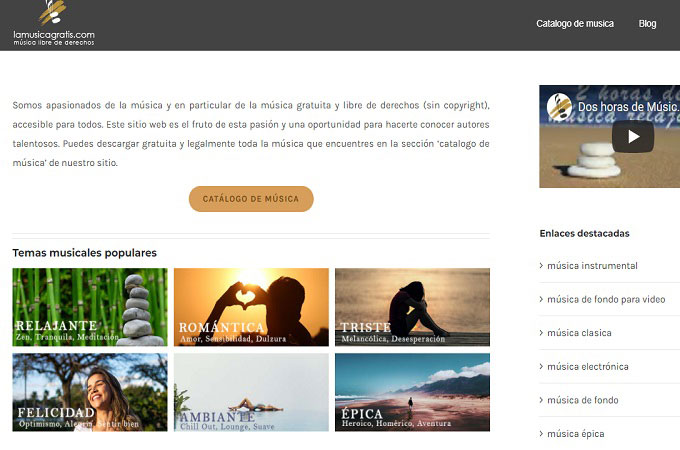 La Musica Gratis is a simple but powerful site. The site is the fruit of the passion of the creators, who are passionate about music and in particular free and royalty-free music. You could download free MP3 music on their website. To find the desired music, you could use the search engine by genre. On their portal, they have popular music themes and a song of the week.
Free Audio Library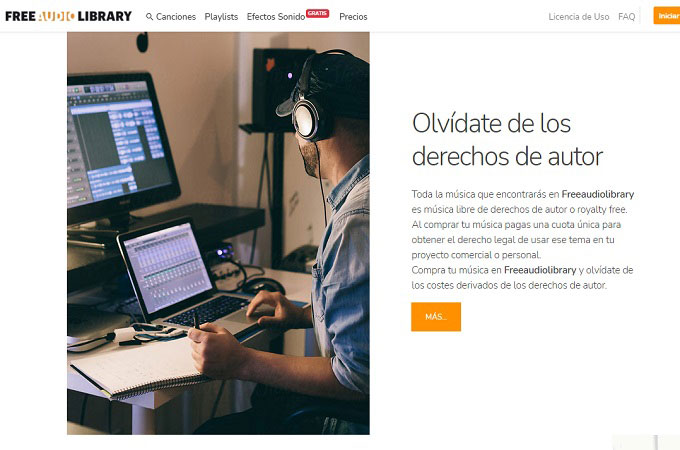 As we could see from its name, it is a free audio library page. It has more than 25,000 music that you can add to your videos. Likewise, all the music you will find on Free Audio Library is royalty-free music for personal use. If you want to use it in your commercial videos, you could buy a fee and get the right. In addition, it has a professional team that can offer you advice for your projects.
My Free MP3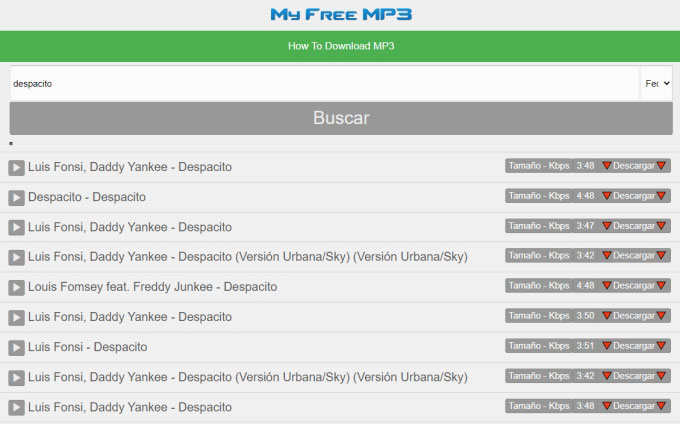 My Free MP3 is a portal where you will find songs in different genres, Latin, jazz, hip hop, folk, electronic, country, blues, Asian, African, and so on. You could put the name of the artist or the title of the song to search. In the solved ones, you could see all the versions of a song, the MP3 size, the length of the song. Once you select the most favorite one, just click on Download, then you will have the song on your computer.
Legis Music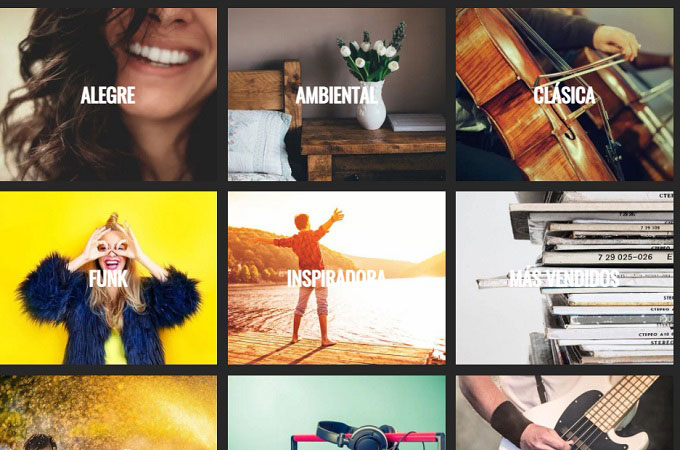 Legis Música is a very beautiful website, it has a lot of useful multimedia resources. All the information on their website is copyright-free music, royalty-free songs, and background music for your videos, audiovisual projects, and advertisements. You could find music according to categories, it has a clear index on the portal. I really like the site because apart from free music, it offers us a learning center where we could know more information about royalty-free music. You have different licenses for users, it is very suitable for content creators on YouTube.
Patrick de Arteaga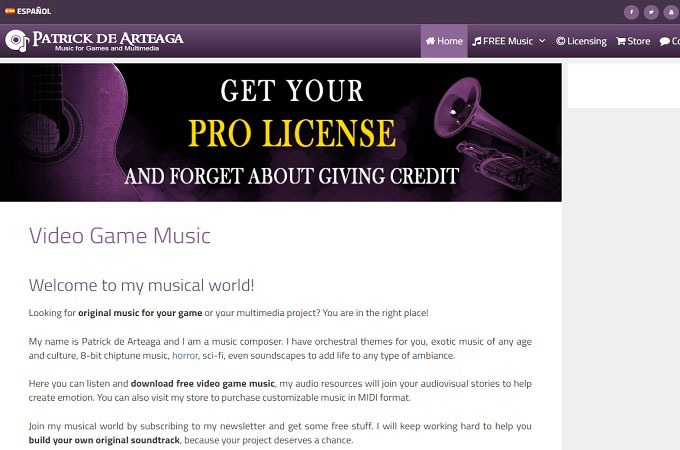 If you are a video game content creator, you should not miss Patrick de Arteaga's website, it has a music bank, especially for video games and multimedia. The site offers original music for your projects, its creator Patrick de Arteaga is a music composer, he shares his music free of copyright so you can download it and use it in your videos or multimedia projects.
Free Music Archive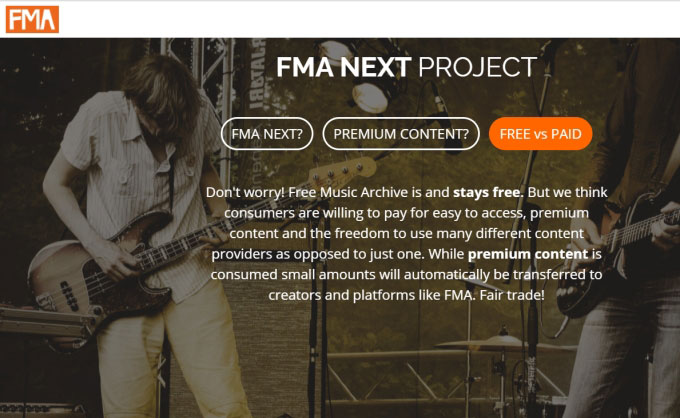 Free Music Archive is a website that offers you a free download of licensed music. You could search the music according to genres, licenses, etc. The music on this site allows you to search for any term. You can also filter them according to the duration of the music.
Éxitos MP3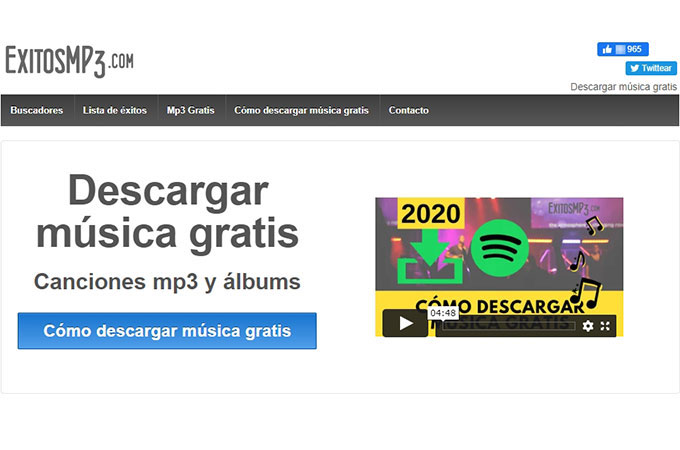 Exitos MP3 is a compilation of search engines to search and download free mp3 music. On their website, they have a video tutorial to show you how to download free music. You could use any search engine and type in a song you want to download. Then right-click > "Save as" in most cases, wait a few seconds while the page loads when prompted, or just click the Download button.
MP3 Cielo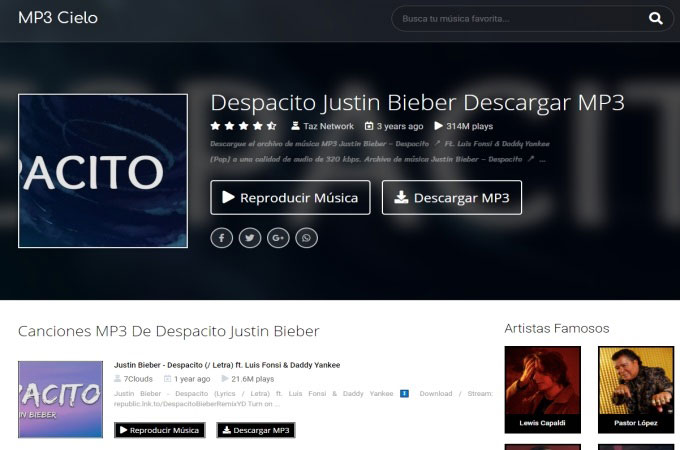 MP3 Cielo is a super simple website, it is very easy to use. Put the name of the song in its search engine, then you could see all the related songs. You could also play the music in the results. If you need to download, just one click and then select a format, the download will start automatically.
Free Music Projects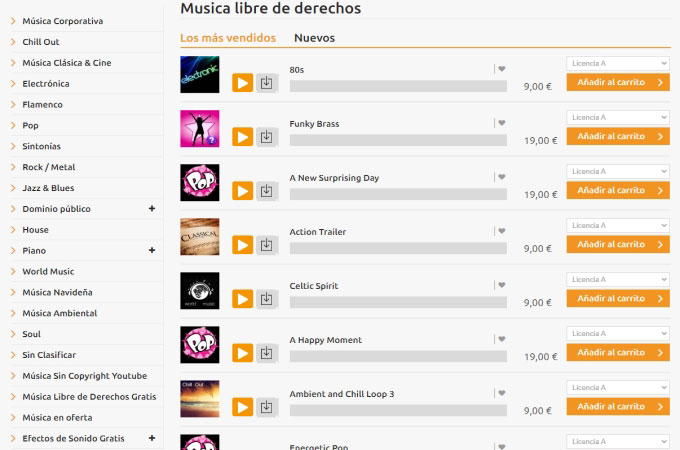 You could download thousands of copyright-free songs and royalty-free music on Free Music Projects, both for your videos and other audio-visual projects. You could search for your favorite music and listen to them for free on the site directly, but if you want to download MP3 music, you should buy a license. It has three types of license, which allows you to use the music in different cases. The class A license, the cheapest in its plans, counts to a minimum of €9 (According to Work).
Conclusion
In summary, the 10 pages can offer you rich resources in songs and audio for fun. You could use the music for your videos or audiovisual projects. If you want to add music to photos, I recommend you to try BeeCut, you can also add text to video, apply transitions to videos with the program. If you know more pages where you can download free mp3 music, feel free to leave us a comment.