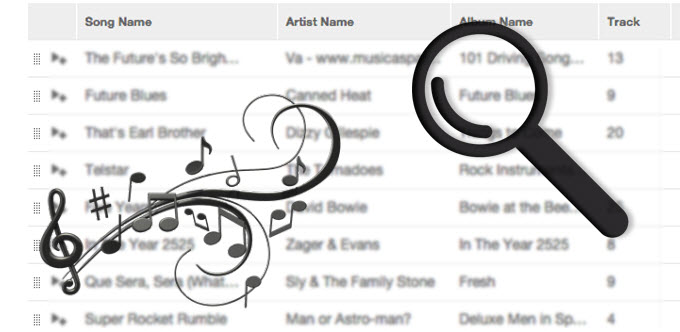 Searching things on the internet has never been easier with the help of search engines. There are dedicated websites meant to provide full information about the topic we want to know. With today's advanced technology, the same thing goes for the music industry. You can find tons of MP3 search engines from free to paid ones. They are like the library of music and each song is neatly organized within categories.
With different music search engines sprouting like mushrooms in the wild, how will you classify a good one? How will you know if a certain one qualifies as a great source of music? Basically it needs to have three things: accurate searching capability, good order of results and reliable searching speed. A beautiful looking interface and dedicated music application moreover comes as a bonus. With these things in mind, below are some of the best MP3 providers which are easily accessible online. Now you can get free music within few scrolls and clicks!
Best MP3 Search Engine on the Web
1. Google Music – One of the hottest and most talked about music search engine as of this moment is none other than Google Music. Developed by the internet mogul Google, you can find Google Music on most android smartphones and Chrome computers. What's great about this tool is that you can search and listen to unlimited number of high quality songs by simply connecting to the internet. Furthermore, online radio stations and custom recommendations are available. Sadly, it is only accessible in the US and some parts of the world.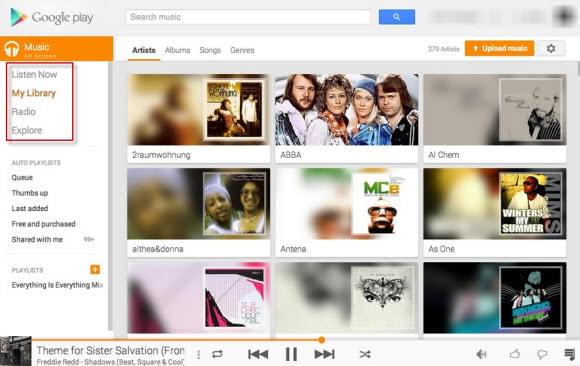 2. Apowersoft Free Video to MP3 – The application enables you to search and download music free. Besides, it doesn't have location restriction. It features a very powerful MP3 search engine that houses thousands of songs from top charting hits to classical songs. To use it, you just need to click "Search" tab, enter artist name, song title, album name or other keywords into search bar, and then click "Search" icon to load the results. Then, you may choose the song and hit "Download" icon to download it to computer. According to your need, you could save the song into MP3, WAV, FLAC, WMA and other formats.
3. Findsounds – Different from the others, Findsounds houses not only music MP3s but also sound effects. It got a humongous collection of audio effects ranging from mobile ringtones to mail notifications. Right on the main interface you can filter out search results based on file format, number of channels, minimum resolution, and minimum sample rate. Everything is free with Findsounds and there is a dedicated application for android users. How to's, tutorials, and downloading tips are available on the help section of the website.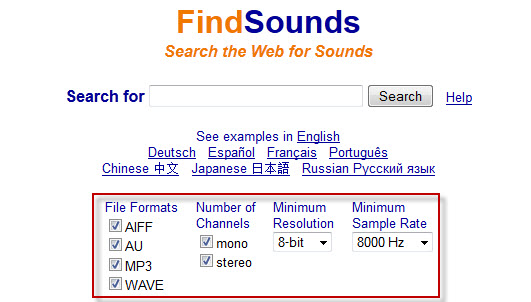 4. Solayo – With its clean looking interface that is visually attractive and professionally polished, no doubt that Solayo is one of the best MP3 search engines out there. This website is so complete that it even has a built-in mini audio player on the side. Searching MP3s is equally safe with it, each entry links to its original source eliminating hoax and fraudulent results. If you want to get more features such as customized playlist, you need to create and log-in on your account.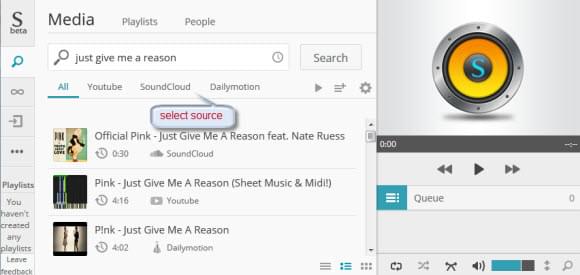 5. Seekasong – Seekasong provides diverse and versatile music resources. If you want good music from all parts of the world, this site is the best place to visit. It's true that their library of 146,719 MP3s isn't that huge when comparing to other music search engines, but this collection isn't limited to the US and UK hit list. You can search audios using its organized music archive, top downloads, latest songs, and worldwide top 20 charts on the right.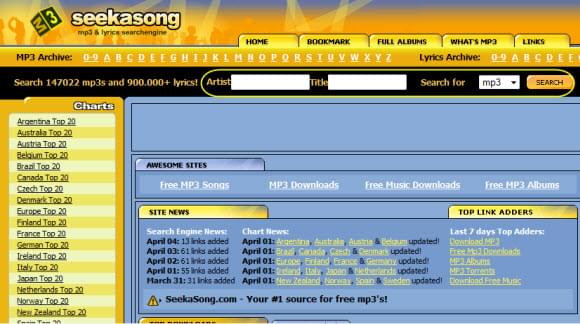 Smart MP3 Songs Search Engine for Mobile
For those who want to find or download music straight from their mobile devices, check out these wonderful music applications.
1. MP3 Skull Plus – The original version of MP3 Skull music application had been in the Google Play for a short time then suddenly went missing. According to the developers, their previous app didn't make it through the market so they created a new and totally revised one called MP3 Skull Plus. With it, just enjoy billions of songs that you can stream online or download on your device. However, be reminded that this application doesn't come free, the installation costs around $1.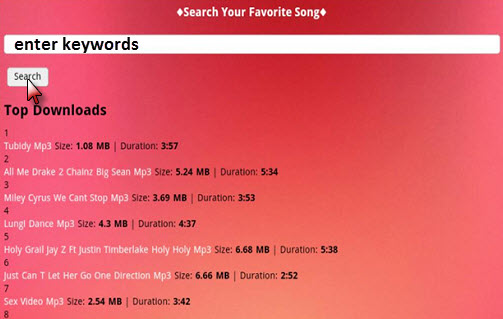 2. Zet Song Search Engine – For a free music application, check out the Zet MP3 Search Engine. Same as the above, you have an option to stream music contents or download audio files straightly from your device. This application doesn't have an attractive and nice looking interface but searching MP3s is quite simple. Just enter the song title, artist or album then you're good to go. It is a light app with an installation file size of just 830k.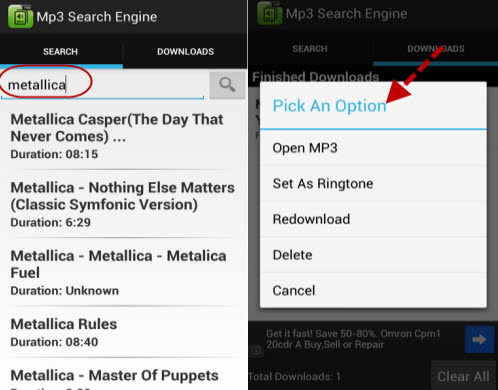 With the above best MP3 search tools, seeking and playing your favorite song on your computer or mobile phone is just as easy as counting 1-2-3! Enjoy free yet feature-filled websites or go premium with dedicated music apps, the choice is definitely yours to make.