As it's known to all, YouTube is the world's famous video website where you can easily find millions of music videos, movies, TV shows and many other videos. Thus it's of great joy that you can freely enjoy them online. However, comparing with streaming YouTube music online, it is always best to have your songs downloaded to iTunes rather than just enjoy them on Internet. iTunes is your organizer and media content library where you can find everything in order. It keeps your favorite music and movies all in one place. There is no hassle as you can easily and immediately enjoy your collection of songs in iTunes. Better yet, it's also convenient for you to transfer these songs to iPhone, iPad etc. In this article, three available ways to download YouTube music to iTunes are provided.
Part I. One-stop way (For Windows)
Part II. Ultimate way (For Mac)
Part III. Free way (For Win/Mac)
Concrete Method to Extract music from YouTube to iTunes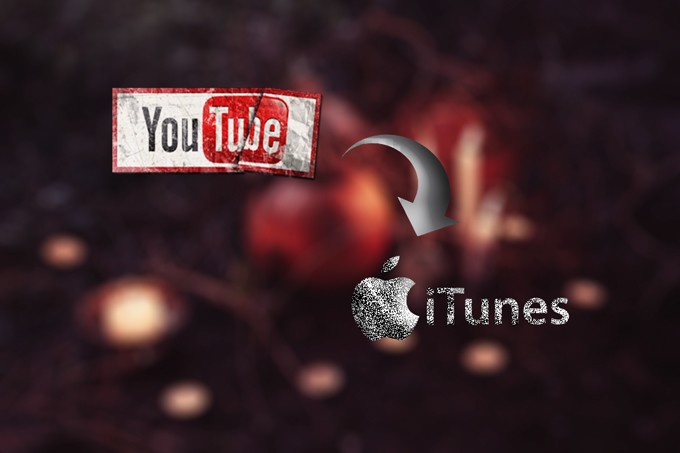 Apowersoft Streaming Audio Recorder is a multi-task application that you can use to record streaming music from music sites and video-hosting platforms. It allows you to easily record audio into various common formats such as MP3, WAV, AAC, WMA and others. Besides, it enables you to manage audio files and transfer them to iTunes.
The following are the easy steps to download YouTube music to iTunes:
Record music off YouTube
Go to "Settings" and customize it as you wish. It is suggested you to set the audio source as "System Sound" when recording from YouTube.
Navigate to youtube.com and find any video you like.
Click the "Record" button, then play the chosen video. The recording will start right away.
Press "Off" button to stop recording.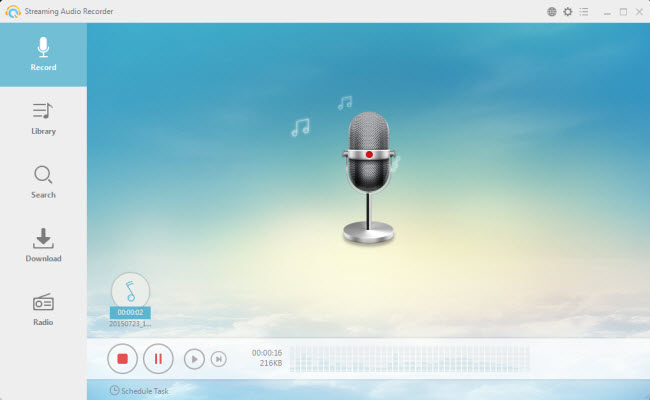 Transfer YouTube song to iTunes
Now you have the music on computer, you could utilize the inlaid transferring tool for importing them to iTunes.
The recorded files will display on the software's interface, select it and press "Add to iTunes" option. Another window will pop up.
For transferring more YouTube music to iTunes, you can click "Add" to load other files.
Click "Start" button, the files will be transferred to iTunes.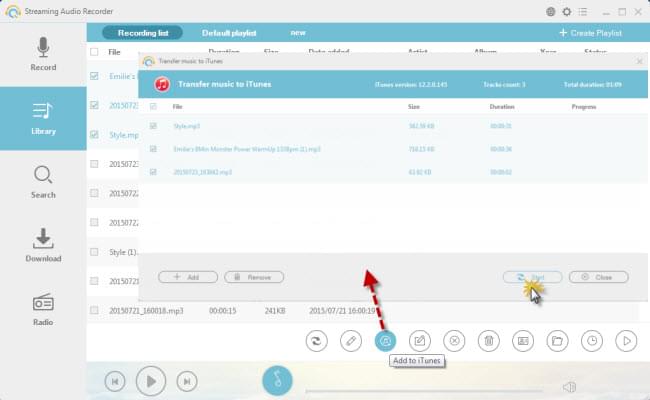 After that, you could organize these files on iTunes, connect the iPhone, iPad to computer to sync music library.
Decent Way for Downloading YouTube music to iTunes
If you are looking for another easy way to record YouTube music on Mac for listening with iTunes, then Apowersoft Audio Recorder for Mac is just for you. The application is so intuitive that you can just do one click to capture sound, audio or music of your choice. It's also capable of converting and editing music effortlessly.
Save YouTube music to Mac
Click the below green button to download the recorder.Download
After installation, select the "Audio Source" at the right corner of the interface.
Press the red record icon and play a video on YouTube.
While recording, you may check the recording status on the interface.
When the video finishes, press the red icon again.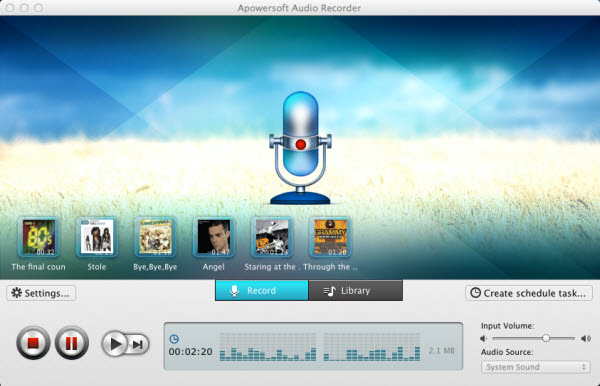 Add music files to iTunes
Switch to the "Library" tab, right click the file and hit "Open in Finder" to locate the YouTube songs.
Open iTunes on your Mac, click "File" icon and choose "Add file to library".
Select the just recorded YouTube songs, click "Open" to import them to iTunes.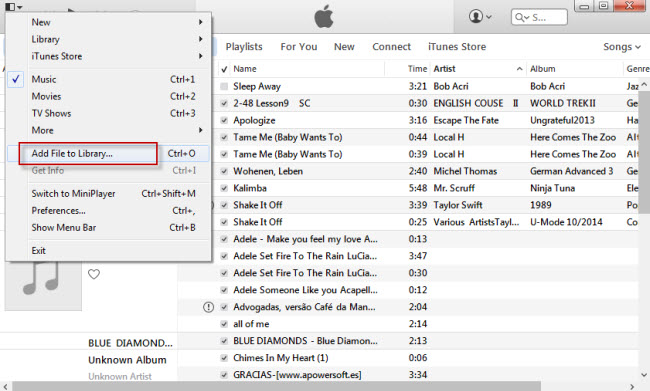 Online Way to Download YouTube Songs to iTunes
Apowersoft Video to MP3 is a fantastic free online tool to grab MP3 from online videos and other music sites such as YouTube, MySpace, DailyMotion, MTV, Yahoo and many others. In addition to downloading music from online websites, it also allows you to convert local files to MP3.
Open the online YouTube MP3 converter, click the "Convert from Web" tab.
Copy the URL of YouTube video, input it into the assigned area on the webpage.
Hit "Convert", configure the output settings at will.
Download the converted audio to your computer. After conversion, the output directory will open automatically.
Add the songs to iTunes by following the related steps in the last mentioned way.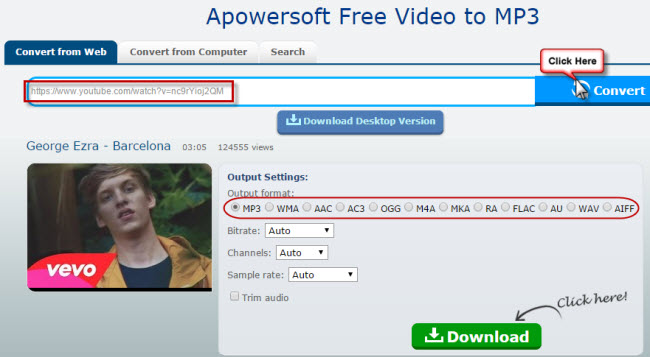 Since Video to MP3 is a browse-based tool, there are no restrictions on computer operating systems and versions.
Downloading music from YouTube to iTunes using Apowersoft Video to MP3 is convenient and there is no need to install any applications and plug-ins. However, it can be greatly affected by the unstable internet connection. On the other hand, using desktop audio recorder makes downloading more productively. And it empowers you to download and transfer YouTube music with only one software.