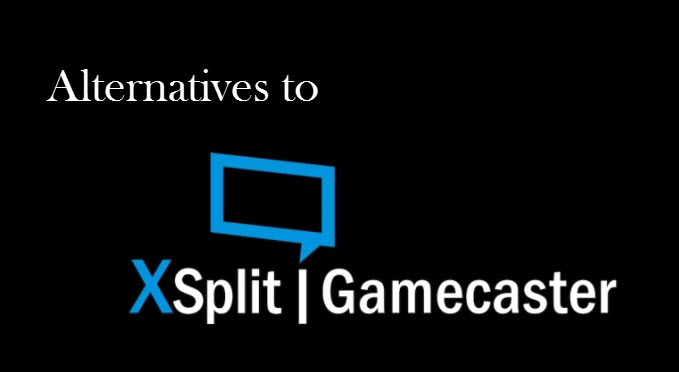 Xsplit is familiar to most of video game zealots. It's often be used for making gameplay video and broadcasting the video game to other spectators. The broadcasting videos of Dota 2 and LoL that we can often watch are made by this application. However, since Xsplit is a recorder for broadcasting, it's inevitable to loss quality during recording. Plus, this program doesn't allow you to customize frame rate for video recordings. To make up this defect, you may probably need an Xsplit alternative with better quality smooth performance. In the following parts, you will learn some other recording programs that work wonderfully not limited to gameplay.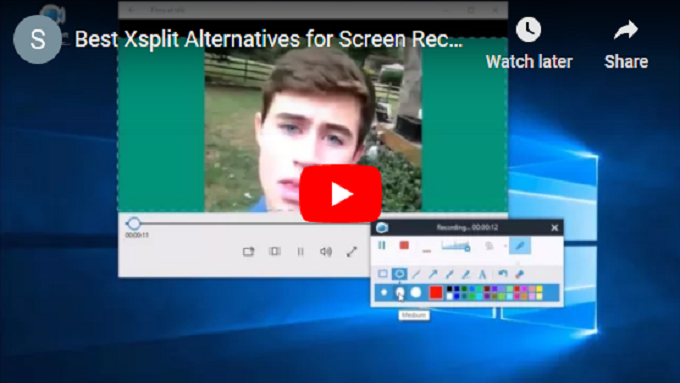 Recommended Alternatives to Xsplit
Presently, there're tons of recording software available on the internet. The alternative software for Xsplit are supposed to be able to make up the disadvantages where Xsplit falls short, just like the programs suggested below.
1. Apowersoft Screen Recorder Pro
It's a profession recording application that features comprehensive functionality in screen recording. In this Xsplit alternative, you're allowed to make screencast in full screen, region, around mouse and even webcam. Absolutely, the sound from system, microphone or both can be finely captured along with screencast in perfect synchronization. Also, this recorder offers various formats for recorded video, such as MP4, AVI, FLV, MOV, MKV, WMV, etc. It's extremely convenient to export in multiple device compatible formats. Plus, it comes with some other useful additional tools that allow you to take screenshot, schedule recording task, upload video to YouTube and FTP server and even edit screen during recording.
Additional tools: screenshot utility, task scheduler, video uploader and real-time editor.
Output formats: MP4, AVI, WMV, MOV, MKV, FLV, MPEG, VOB, WEBM
System requirement: Windows 10/8/7/Vista/XP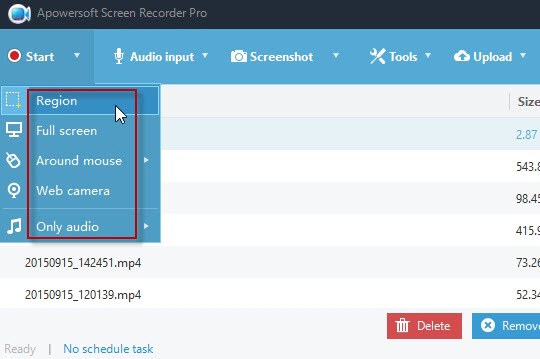 If you're looking forward a free alternative to Xsplit, its online version – Apowersoft Free Online Screen Recorder may be a nice solution. You can launch this program on webpage directly at any time you want. Note that, you have to ensure your network connected steadily to launch this web-based tool.
2. Bandicam
Bandicam is a famous application for making gameplay video. It is capable of generating smooth video with great definition. You can use this Xsplit alternative to capture all the activities in full screen or a certain region. Meanwhile, it allows you to record the audio from different sources including system sound, microphone and both. When you have finished recording, the video will be saved in your local drive as AVI or MP4 file, which are supported by most of devices. Moreover, it's also equipped with a screenshot tool that enables you to grab any memorable scene on screen as image.
Additional tools: screenshot tool
Output formats: AVI, MP4
System requirement: Windows 10/8/7/Vista/XP

3. Action
Action is a software like Xsplit, which can also broadcast gameplay video on internet. With this program, you can make full screen recording or customize a fixed area for making screencast. Also, it can nicely capture the sound from computer and even the microphone. Furthermore, this program allows you to add webcam into recording area, so that you can make commentary video for gameplay. Once recording is complete, it will generate the video in the format of AVI and save it in your hard drive.
Additional tools: screenshot tool, live streaming
Output formats: AVI
System requirement: Windows 10/8/7/Vista/XP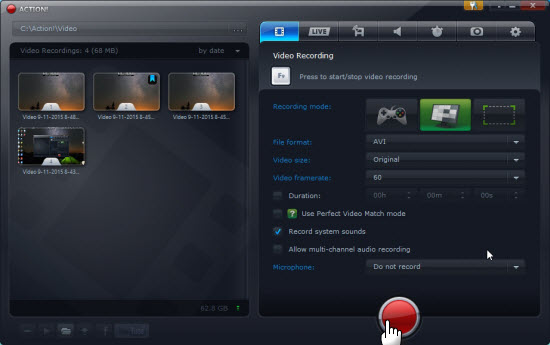 Xsplit for Mac to Record Screen
For Mac users, it may be a little discouraging that Xsplit is not compatible with Mac. Actually, there's a good application that works well on Mac and does a good job in recording Mac screen.
This program is designed for Mac, which enables users to record HD video on screen. It can perfectly record screen activity and sound simultaneously. Also, it offers multiple recording modes, like full screen, region and web camera. In addition, it comes with a powerful converter that provides various video formats for conversion. Plus, the built-in task scheduler of this tool allows you to schedule task for recording. It can record screen automatically even at your absence.
Additional tools: task scheduler, video converter
Output formats: MOV
System requirement: Mac OS 10.8 and above

Conclusion:
All those Xsplit alternatives are quite amazing for making screencast on computer. The videos they generate are perfect in quality. However, it seems that Apowersoft Screen Recorder Pro is best one for Windows system, because it features the most comprehensive functionality and smart additional tools when comparing with other programs.