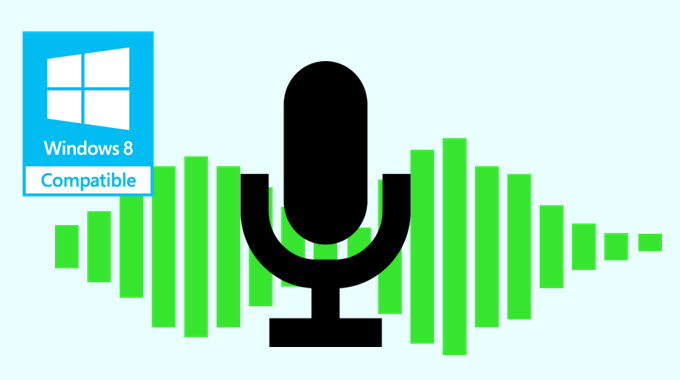 Windows 8 is the latest operating system offered by the well-known computer software giant Microsoft. It was made available to the public on October 26 of 2012 with the most recent version Windows 8.1 was released on last October 17, 2013. Compare to previous versions, Windows 8 features a more modern approach geared towards touch-optimized tablets and laptops. Beyond its major facelift, touch enabled gestures, app tiles and a whole new browsing experience, it has its own share of disadvantages. Many users are reporting lack of applications available in Windows store, incompatible issues and previously simple tasks becomingly more complicated to operate such as capturing screen or downloading videos. One thing in particular is that users find it hard to record audio on Windows 8. Unable to locate the sound recorder icon, device not recognized, audio recording software incompatibilities and all others makes the sound recording process on Windows 8 indeed tricky.
If you are experiencing recording errors on Windows 8 or if the audio quality doesn't satisfy you much, below are the reviews of efficient audio recorders fully compatible on Windows 8. Check them out and feel free to download anything that fancy your desires.
Best Audio Recorder for Windows 8
1. Apowersoft Free Online Audio Recorder
If you don't want to install additional programs on your PC or if you are running low from hard drive storage, the Apowersoft Free Online Audio Recorder is what you need best. It is a web-based app that needs not to be installed and comes 100% free with no registrations or memberships. The app can capture anything that you hear from online streaming videos to CDs playing on your DVD-ROM. Aside from the ability to record audios in stunning quality, it can also convert files into different formats.
Unlike other freewares, this free audio recorder for Windows 8 doesn't have time limit on recording length. You can capture any length of audio within few scrolls and click. It supports to record audio in MP3 format which can be played on any device easily. One very convenient feature that makes it unique amongst all is that you can use it to manage the recorded files, play and rename them at your desire.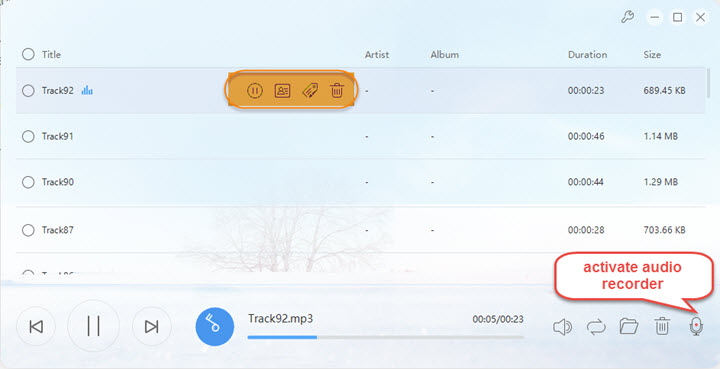 2. Audacity
Audacity is yet another free program that can record audio files without much of a hassle. Aside from being Windows 8 compatible, this software can correspondingly convert tapes and records into digital recordings. It can record live audio through microphone or mixer and grab online streaming sounds from Internet. Although, note that Audacity is not a web-based app meaning it needs to be installed on your desktop.
The capability to edit audio files makes Audacity popular for consumers looking for a free Windows 8 audio recorder. It can edit and mix large number of tracks, label songs, remove vocals, copy and paste different songs. You can also use it to import and export sound files.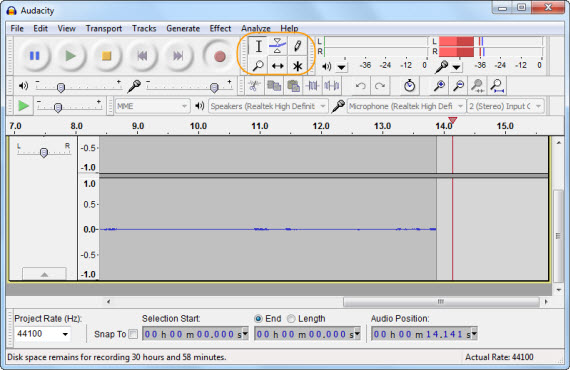 3. Streaming Audio Recorder
If you want an all-in-one program that can record, convert, search, edit and download music files, check out Streaming Audio Recorder. This desktop application comes fully compatible to Windows 8 with no known issues or errors. It is able to record sounds in a brilliant 1:1 quality. Aside from that, you can grab audios via microphone or sound card. Recording tracks playing on live online radios, grabbing music files from popular sites such as YouTube and capturing your own voice, these things and more are all possible with this program.
Streaming Audio Recorder is not an ordinary audio recorder for Windows 8 as it has the ability to batch download and convert songs quickly and fast. Other features include audio editor, ID3 tagger, built-in burner and free music search engine where helps to find and download endless high quality music. Using it is simple, just open the application and play the music file you want to grab, hit the "Record" and "Stop" button and you're done!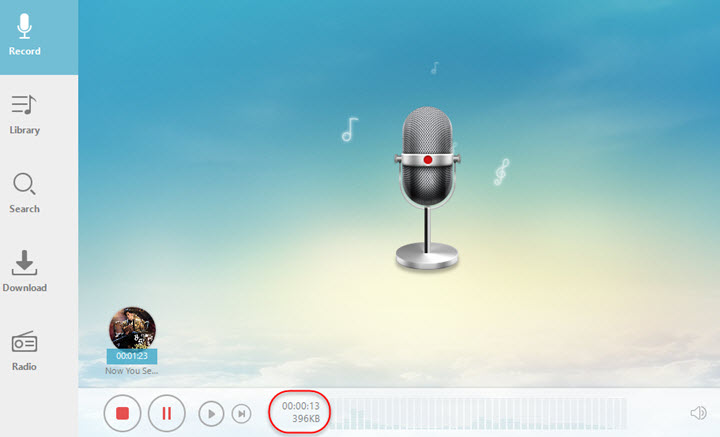 4. Free Sound Recorder
Just like previous applications, the Free Sound Recorder can grab sound files passing through your computer. It can capture sounds from microphone, external media gadgets, CD player, satellite radios, VoIP calls as well as online streaming contents. Interestingly, beyond being free, this software offers scheduler recordings and sound file editor.
One big disadvantage of Free Sound Recorder is that you cannot convert audio files. Moreover, there is a limited number of supported file formats. Lastly, the maximum recording duration being offered by Free Sound Recorder is highly questionable. Stated on their site, the developers do not recommend making long recordings for several reasons.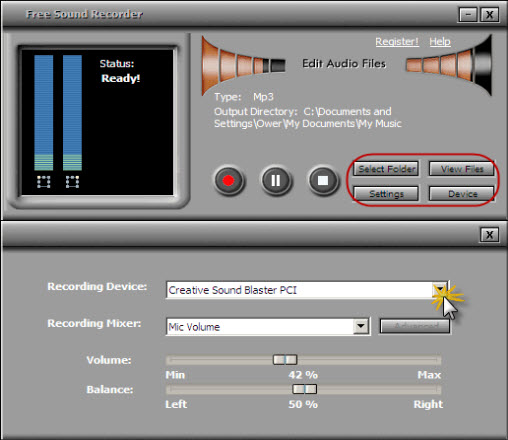 5. SoundTap
SoundTap is a Windows 8 audio recorder that can grab internet radio webcasts, streaming audio contents, conferences and audio conversations. Aside from being an easy-to-use recorder, this program equally functions as a sound editor and file converter. Bear in mind that the audio editing capability of SoundTap is provided by WavePad Sound Editor Software so don't be surprised if you see this program has been pinned on your PC.
What makes it unattractive to some users is that confusing adwares can be found upon installation. Google Chrome together with other programs can be installed on your desktop if you're not keen enough to check details in installation. Although they are optional, this is being criticized given the fact that it is not a free program but a paid one.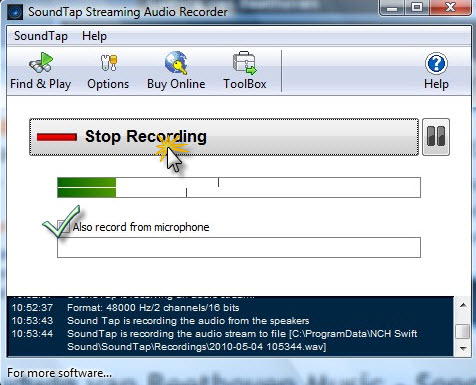 How to record audio on Windows 8 can be done in many ways. You can use the built-in sounding recording capability of the software or choose another method to save time and effort. Keep in mind that when choosing the right audio recorder, take note of its price and full list of features. A premium audio recorder should deliver what it says on top of being clean and complete.