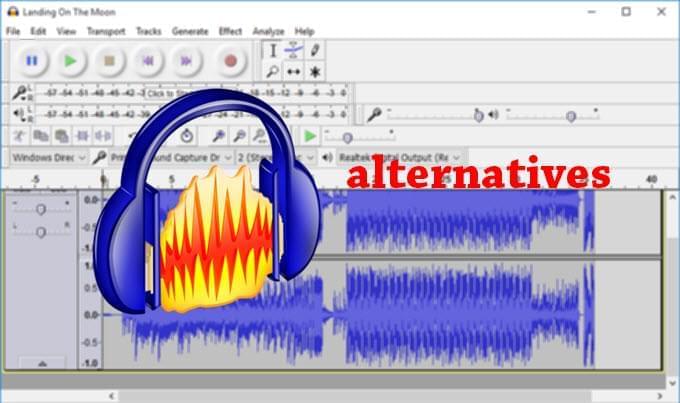 Audacity is an open source and cross platform application for editing and recording audio. Learn more about it with this Audacity review. One of the good things about this program is that it is free. There's no need to spend anything on expensive applications to record and edit sounds. It also does not require registration so you can download, install and use it immediately. It does not have time limit and editing is also simple. You can also adjust volume of tracks, as well as add music and other sound effects.
However, not everyone is a fan of this program. It also has some disadvantages such as the need to download another program called LAME in order to create MP3 files, as it only saves on .aup format. It does not allow embedding final output instantly on different sites online. If you are looking for an alternative program that you can use, here are some of them.
Top Alternatives to Audacity
Apowersoft Free Online Audio Recorder (Windows&Mac)
If you just need a simple yet reliable audio recording tool, Apowersoft Free Online Audio Recorder comes in handy. Based on your browser, you can open the webpage and access it directly. No matter you are running on the latest Windows 10 or Mac OS X El Capitan, the app can record online audio seamlessly. This app doesn't require you to subscribe the site or register it, the only requirement is to install a light launcher when you use it for the first time. Once clicking the "Start Recording" icon, the launcher will run and the tool will show up a few seconds later. Then, you can begin to record audio, pause and resume the progress at any time you want. When it is done, the audio will be saved to your local folder instantly. You can click "Recording list" icon to find it.
Streaming Audio Recorder (Windows&Mac)
If you have problems with Audacity not working or you just prefer another program, then Streaming Audio Recorder is an excellent option. You can record all kinds of sounds from your computer, whether it's playing from the system or you are streaming it online. You can also use your microphone for recording or use it together with the system sound. There is no need to download LAME as it comes with a built in converter that allows you to convert audio to different formats including MP3, WMA, WAV, OGG and ACC. It has editing feature that lets you create your own music.
In addition, it does better in entertaining yourself. You can use it to tune in a variety of online radio stations, or use it to download MP3 from YouTube video by pasting URL. The other advantage is that if you use it to record music from website, it can automatically identify the song name, size, artist and album. You have no need to edit the ID3 tags again. Equipped with so many functions, Streaming Audio Recorder is indeed a good alternative to Audacity.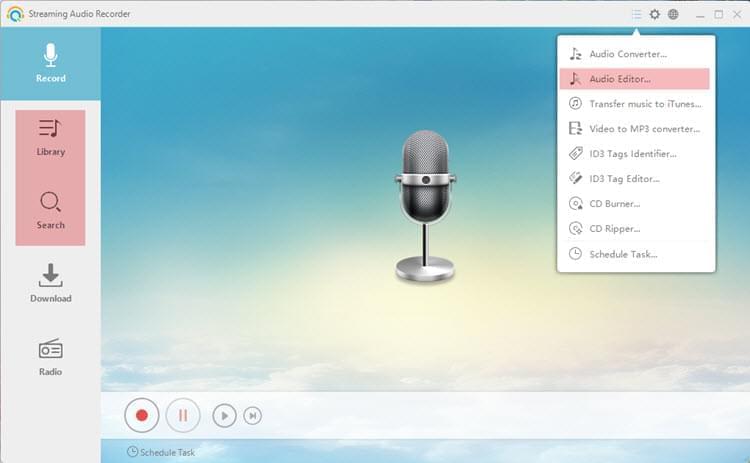 Wavosaur (Windows)
Another Audacity alternative that you can use is Wavosaur. It can be downloaded for free but it only supports Windows 98, Windows XP and Windows Vista. You can work on several files in one session with its multiple document interface. It has all the basic editing tools you need including cut, paste, copy, delete, undo and trim. It also offers various processing options such as fade in/fade out, normalize level, insert silence and mute.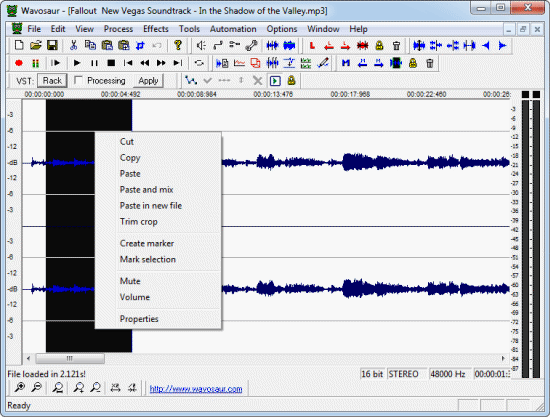 This program has more advance and special features that will make your audio editing even better including vocal removal, exporting files as text, batch processing, crossfade loop and auto detect region. You can also use an external MIDI controller for its commands. But please remember that it can't be used as Audacity for Mac.
Jokosher (Windows&Linux)
Jokosher, the software like Audacity, can be used for creating your music. It has a simple user interface, which developers designed for all users in mind, including those who are just starting to edit, record and mix audio files. The menus and options are easy to understand, especially for musicians.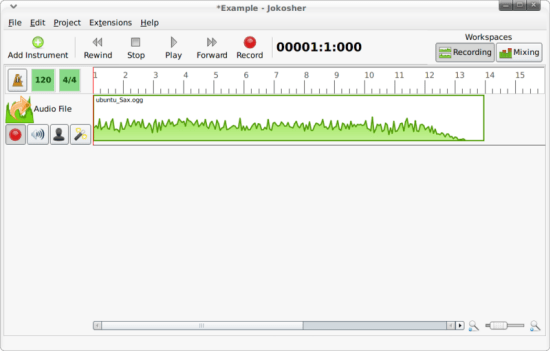 This alternative to Audacity also does not require installation of another application like LAME in order to play and save files on different audio formats including OGG Vorbis, MP3, FLAC and WAV. Different instruments can be added on the project that you are working on. If you would like to rename and mute them, this can also be easily done. Audio editing is simple with its moving, splitting and trimming tools. This is only available for Windows and Linux so if you are a Mac user, you may want to download the first option instead.