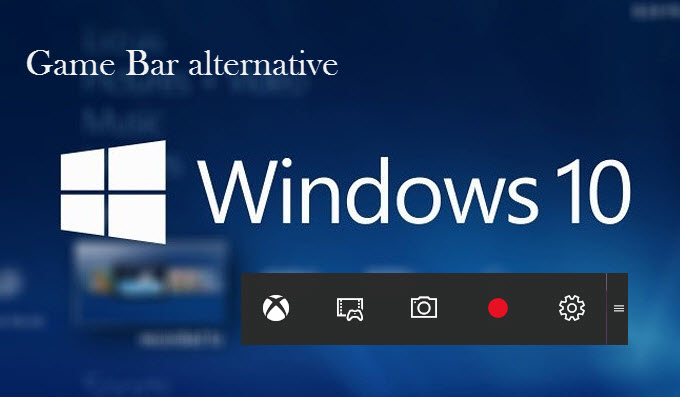 The Game Bar is a newly added feature offered in Windows 10. It is basically a panel that allows you to record screen with audio and take screenshots. By using this tool, users can record game footage in window mode or capture screenshots of any game played on Windows 10. Check out this quick Windows 10 Game DVR review below. The good thing about Game Bar is that it is convenient to use with no added software required, the panel itself is movable so you can place it anywhere, and the interface is very easy to use. However, in spite of these, there are some drawbacks that are associated with this app and here are some of them.
The Game Bar won't display on some games, because they block the game bar recording.
The recording/screenshot function only works on games running in window mode.
With these issues, looking for alternative to Game DVR would be a great option. And to give you some idea, some of the best alternatives will be provided as we go on with the post.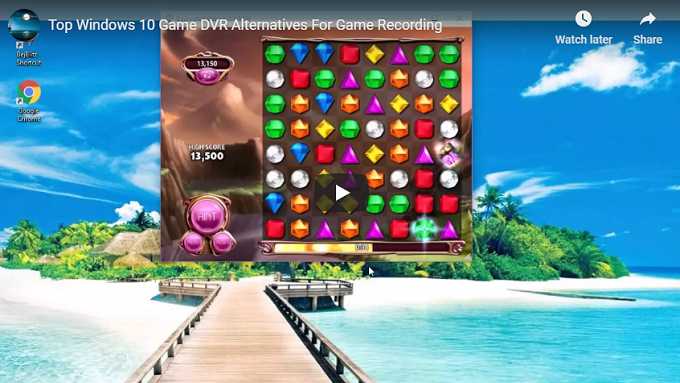 Top 5 Windows 10 Game DVR alternatives
1. Apowersoft Free Online Screen Recorder
This is an outstanding screen recorder that is capable of recording anything that is shown on your Windows 10 screen. It features different screen recording modes including full screen, region, webcam and more. In addition, this application has a video uploading function for directly sharing your recorded file on YouTube. Moreover, this screencast tool even has an embedded real time video editor, which allows you to add text, arrows while recording.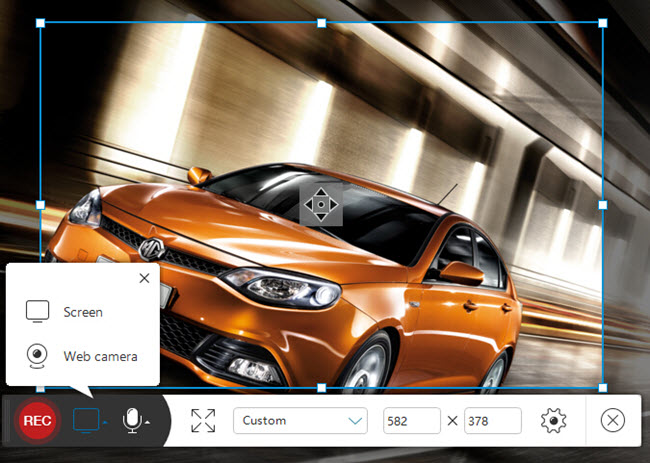 Unlike Game Bar, this application does not limit to record in window mode. You can customize any region you want to capture. This recorder is also capable of creating picture in picture recording. And most of all, it does not freeze, and it works both on full screen or windowed mode recording. These features and functions make this tool a great Windows 10 Game DVR alternative.
Furthermore, if you need a more stable and powerful recorder for capturing, then you can try its pro version. Aside from all the functions the free version provides, Apowersoft Screen Recorder Pro also gives you the ability to create schedule tasks for recording, take screenshots and more. You can get it from below and give it a try.
2. Bandicam
Bandicam is a screen recording software used to record any screen activities, especially gameplay. With this tool, gamers can capture their favorite game scene in high resolution of up to 2560×1600, which they can share online using its video uploading properties. The positive side of this app is that it has two capture modes, enables resizing of the capture area, and it supports various codecs and formats.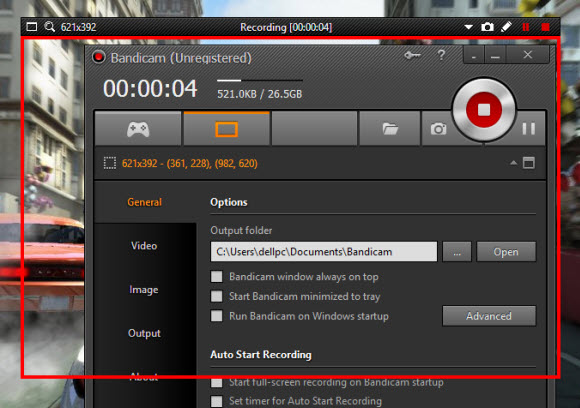 This program can serve as a good alternative to Windows 10 Game Bar, since it supports more recording modes and provides more functions. And it can also work without a graphics card modification. However, note that if you are using the unregistered version, then you can only record 10 minutes' video with watermark attached.
3. Screencast-O-Matic
This alternative to Game Bar is basically a screen and webcam recorder that can capture any activities on computer, and share it on Screencast-O-Matic.com or YouTube. The features that you can get from this tool include unlimited recording, video editing, video uploading, etc. This tool is commonly used by people who love to share their screencast automatically.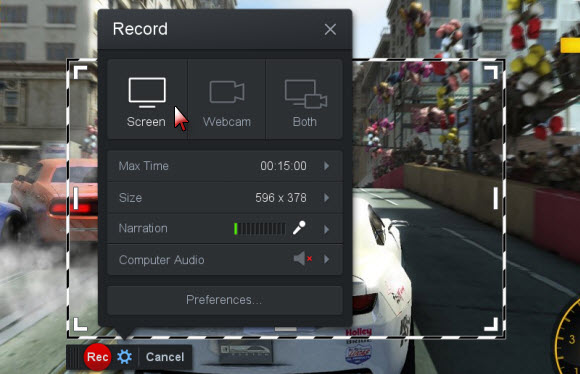 The difference of this recorder and Game Bar is that this app provides video upload function and free screencast hosting as well. It can also run without any graphic card upgrades. However, this program is not totally free, the free version does not support recording video with computer system sound and the video is always attached with watermark.
4. CamStudio
One of the programs like Windows 10 Game DVR capture tool that you can utilize is CamStudio. This is a well-known open source screen recorder that can manage, and perform screen recordings of any screen movements from any source. While recording, it can annotate screen, add special effects. This app supports three output video formats in total which includes MP4, SWF and AVI.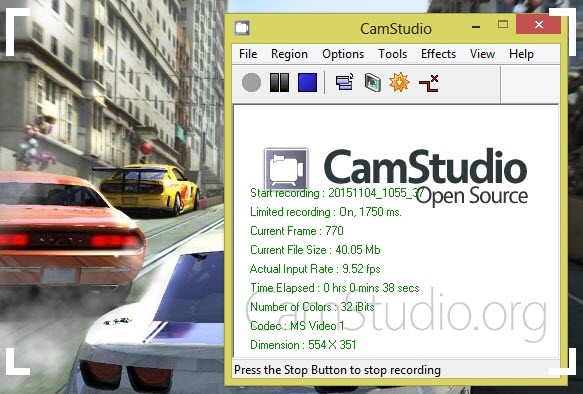 In comparing CamStudio with Game Bar, we can easily say that CamStudio has slight advantage since it is designed to capture anything from the screen. While Game DVR, is primary for recording game footage only. But sometimes users may complaint about the complicated settings and annotating options it provides.
5. Ocam
This is another free and simple to use screencast application available online. By using this program, users can capture any part of their screen and save videos in MP4, WMV, AVI and others. Moreover, you can use it to add watermarks to recorded video making it more special. If needed, you can also make use of it to take snapshots and save images in PNG, GIF, JPG formats.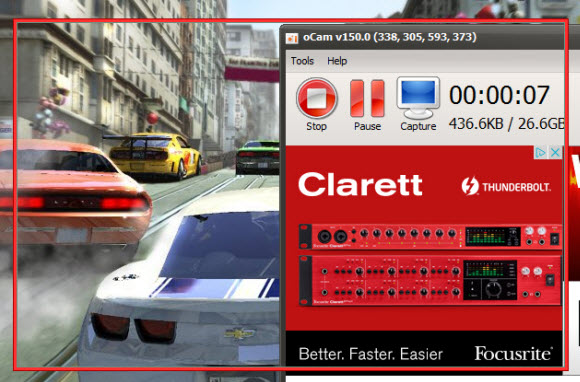 Comparing with Windows Game Bar, Ocam has additional functions that could help you enhance the recorded video. And one of the downsides is that the ads are quite annoying.
Bottom line
After a quick Windows 10 Game DVR review, users will now gain additional information regarding the substitute application to Game Bar. All of them have various attributes that makes them stand out. However, for the best recording experience whether it's a gameplay or any screen activities, it is advisable to use Apowersoft Screen Recorder Pro. This application is equipped with more advanced recording capabilities and functions that can help users do their tasks easier.