FLAC is an abbreviation for Free Lossless Audio Codec. As the name implies, the audio compressed using this format will be no loss in quality. It is useful for those people who want to achieve original music tracks. Initially, its FLAC bit-stream format was frozen for reference implementation on 15 January 2001. With the development of technology, version 1.3.0 has been released by Xiph.Org Foundation on 26 May 2013. Presently, FLAC can be played on various devices like home stereo, music players, laptops, car stereo and other multimedia gadgets.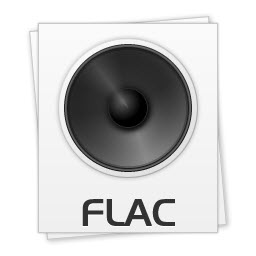 File Extension: FLAC
Type: Audio
Developer: Xiph.Org Foundation, Josh Coalson, Erik de Castro Lopo
Operation System: Windows, Mac, Linux
Advantages of FLAC Format
FLAC compresses audio file without losing quality, which preserves high quality in relatively smaller storage than other lossless audio formats like WAV, APE, etc.
FLAC is accepted by many gadgets as well as multimedia players.
FLAC allows users to rip audio CDs directly while decreasing overall file size.
FLAC features better compression rate, which is supported by numerous decoding and ripping programs.
Special Features of FLAC Files
The metadata of FLAC is flexible. It supports ID3 tags, album cover art, seek tables as well as cue sheets.
Being a popular audio format, FLAC is highly playable and very much appropriate for editing audio files.
Different from other lossless codecs like WAV, FLAC is error resistant.
It supports multichannel, ReplayGain and high resolution streams.
Media Players That Support FLAC
Although most of multimedia players support FLAC file format presently, there are some exceptions that can no open FLAC directly. You have to install additional codecs before loading FLAC. Below are the popular media players that support FLAC on Windows and Mac.
1
For Windows

VLC player – this free multimedia player is a popular option for those who want to open FLAC files on Windows. With this application, you can open this format without installing extra codecs. It can also play videos, DVDs, MPEG, MP3s, SVCD and other known audio as well as video formats.

Allplayer – a popular media player that supports most of multimedia formats including FLAC, MP3, OGG, AC3 as well as video formats like MP4, MOV, FLV and so forth. Also, this program features a smart function can match subtitles automatically when watching movies.
2
For Mac

VLC for Mac – it also has Mac version that can be used on Mac OS X 2.2.1 and later with 32 and 64 bit packages. It can open FLAC with no need to install extra codecs. Absolutely, this program also supports some other audio and video formats, such as MP3, MP4, AVI, WMV, FLV, etc.

VOX – another OS X-based program that can open FLAC is VOX. It currently supports wide variety of audio formats like OGG, vorbis, musepack, wavpack, monkey's audio, AAC, apple lossless, mp3 and many more.
Solutions for FLAC
Play FLAC on portable devices
Beyond that, people may also want to play FLAC on portable devices like phones, iPad and tablet. It's really wonderful to enjoy multimedia streams at any time and any place. For this case, you may follow the steps below to learn some solutions to play FLAC on portable devices.
i
Play FLAC on iPhone – It's really cool to enjoy the flawless quality of FLAC on iPhone. However, FLAC cannot be opened on iPhone directly. Before playing FLAC on iPhone, you need to convert FLAC to compatible file formats. One program you can use is the Apowersoft Free Online Video Converter for its great convenience. If you prefer an offline solution to convert FLAC, you may consider using Video Converter Studio that can modify files without losing quality.
ii
Play FLAC on Android Phone – For Android users, they may also want to listen the FLAC music on their devices. Actually, it's also feasible to open FLAC via converting solutions. You can use the free file converter mentioned above to make the format playable on your device. Alternatively, try installing apps from the store that can open FLAC such as Power Amp, VLC, BS Player and PlayerPro.
iii
Convert FLAC to iTunes – Even if there are programs that can open FLAC format on your computer, unfortunately iTunes fails to do this job. To be able to add FLAC file on your iTunes, you need to convert the file first. You will only receive errors messages stating the file format is not compatible otherwise. It's advisable to do format conversion before converting FLAC to iTunes.