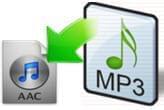 AAC, which stands for Advanced Audio Coding, refers to a standardized, lossy compression technique for compressing digital audio files. Compared to the MP3 format, AAC can handle lower and higher sound frequency. Additionally, it's much better in terms of low bit-rate compression which is essential in audio books.
Generally, AAC attains better sound quality at similar bit rates. It's a more widely preferred format today and, in fact, it's the default audio format for YouTube, Apple Devices, iTunes, PlayStation 3, DivX Plus Web Player, and Nintendo 3DS.
If you're wondering about which tools are best to use to convert MP3 file to AAC, check out the following top online applications.
This free and easy-to-use web service allows you to convert your audio and video files to different audio formats including AAC. You can convert as many files as you want since there are no fees or limitations imposed. The key features of this web-based application encompass the fast and stable conversion process with an excellent output quality, and the multiple settings available. Moreover, you don't have to register to use the program.
Convert MP3 file to AAC using these steps:
Step 1: Upload your file.
Step 2: Fine-tune the output settings.
Step 3: Click "Convert" and save the output file once the conversion is done.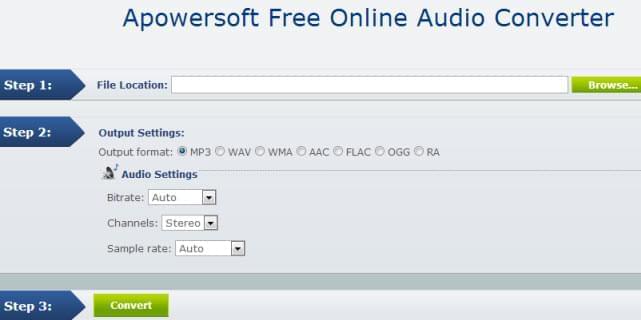 Solution 2: Online Audio File Conversion – Switchr.net
Switchr is also a free MP3 to AAC converter that allows you to convert various types of audio including iPhone ringtones. The conversion process is fast and simple, taking only a few clicks although the application doesn't offer advanced settings other than the basic output format.

Solution 3: Youconvertit
Youconvertit can convert MP3 files into selected formats which include AAC, AIF, AIFF, RA, WAV and WMA. To convert MP3 to AAC online, simply upload the file, choose your preferred output format, and type your email address to which the output will be sent. An interesting feature of this online application is that it allows you to share your converted files on social networks.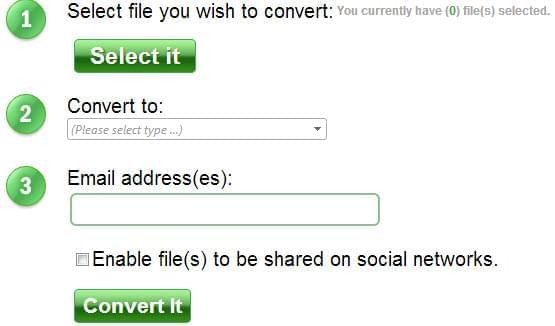 Solution 4: Freeware – MP3 to AAC Converter
This free solution offers simple settings, fast speed and user-friendly interface. It's basically a simple converter, without the fancy extra settings, that delivers good quality efficiently. It supports batch conversion as well as multithreading. You can free convert MP3 to AAC and use it anytime offline after you download this freeware.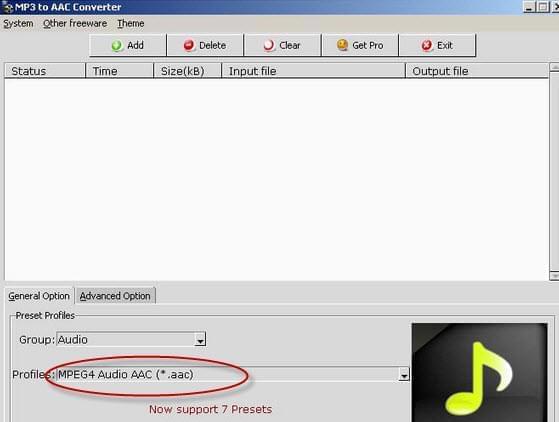 The Shareware – Video Converter Studio to Convert MP3 to AAC
Apowersoft Video Converter Studio is a powerful converter capable of converting all types of video formats. The application is packed with plenty of useful features and functions such as the ability to edit videos any way you want, importing external subtitle with a built-in subtitle editor, and merging several videos into one complete video file. It comes with a free trial so you can see for yourself whether the software works great for you or not. You can convert your MP3 file to AAC, customize video parameters, cut and edit videos, and fine-tune the advanced settings.
Overall, the solutions mentioned above can help you convert MP3 to AAC format. If you're looking for a free converter for short and quick conversion needs, you can go for Free Online Audio Converter, Switchr, Youconvertit and MP3 to AAC Converter. However, for broader and long-term conversion demands, you need a more capable, reliable and dedicated program like Apowersoft Video Converter Studio that delivers much better quality and offers advanced features.