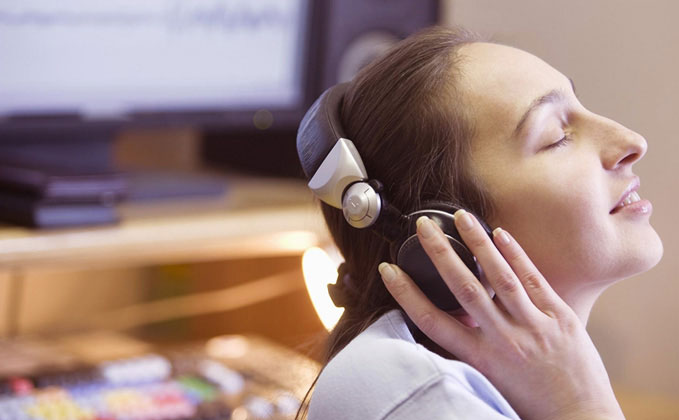 M4A is a filename extension used to represent a compressed audio file in the MPEG-4 container. The official filename extension defined by MPEG-4 standard is MP4 which contains both audio and video but MPEG-4 files that only contains audio typically have M4A file extension. In reality, this file format was not popular until Apple Inc. firstly used it in iTunes and iPod for songs using either Advanced Audio Coding (AAC) or Apple Lossless (ALAC) codec to differentiate from other MPEG-4 audio files since 2007.
Filename Extension: M4A (MPEG-4 audio)
Category: Audio File
Popularity: Popular among Apple users
Developer: Apple Inc.
Facts about M4A
M4A files are unprotected. Protected files usually have M4P file extension.
M4A audio can be decoded back to the original quality before they were compressed.
Most M4A songs on iTunes Store come with a price but there're also special offers or giveaway sometimes
iTunes store also provides music in other formats other than M4A.
M4A music can be directly set as iPhone ringtone by renaming the file extension from M4A to M4R with iTunes.
It is a codec designed to provide lossless encoding in less storage space.
Pros: The M4A file is compressed but the quality is lossless. Also good is that M4A audio file does not have Digital Rights Management (DRM) protection so it can be edited and transferred more flexibly.
Cons: M4A can be well recognized in iTunes, iPod and other Apple devices. But the poor compatibility with other devices makes M4A audio playback rather inconvenient as compared with MP3 files.
M4A VS. MP3
Actually M4A is generally taken as the successor to MP3 because it does the same thing as MP3 but comparing with MP3, M4A could compress audio with the same bitrate in smaller file size. M4A format files typically have stereo bitrate of 128kbps, 192 kbps or 256kbps. (PS: Bitrate refers to the amount of data that is being transmitted within a given amount of time along a digital network. The common measurement of bitrate is kbit/s and Mbps, respectively meaning kilobits per second and megabits per second. Generally, no matter what unit being used, the higher number, the higher speed or higher quality.) If you're faimilar with music encoding, it is recommended to save M4A music at 192kbps and we can get both great quality and small file size. For more details, refer to the below comparison.
Quality: For obvious reasons, an M4A file with ALAC compression has the best quality since none of the original sound signal will be lost. And even for M4A audio encoded with AAC lossy compression, the test indicates that it still performs in better sound quality than MP3 files coded at the same bitrate, particularly when bitrate is at or below 128Kbps.
File Size: The file size and quality is directly related to the bitrate. When the bitrate increases, the sound quality will increase as well and so does the file size. For instance, to achieve the same quality, MP3 song needs to be encoded around 192Kbps, while the M4A song is enough with 128Kbps, meaning that it takes smaller file size.
Compatibility: Undoubtedly, MP3 still dominates the audio industry. Almost all software and hardware support it. Yet, M4A audio files are limited to PC, iPod, iTunes and other Apple devices.
Programs that can open M4A Files
Apple iTunes – Developed by Apple Inc., iTunes is a four-in-one application which can be used as a media player, media library, online radio broadcaster and mobile device management app. There is iTunes for Windows available to open M4A audio.
Apple QuickTime Player – QuickTime player is also a member of Apple family. It is the most proper media player to broadcast M4A format files.
Microsoft Windows Media Player – Microsoft also adds support to the playback of M4A format files, which implies Windows computer can play M4A files straightforwardly without installing extra codec.
Media Player Classic – This is a compact media player created and maintained by a programmer named "Gabest". Currently, Media Player Classic only supports Windows OS (32-bit and 64-bit).
KSP Sound Player – Available for Windows, this free audio player is developed by Kalliope s.c. Company. Previously, KSP was called KMP from Kalliope Media Player but during the development process, the company shifted its attention from media to audio player.
Nullsoft Winamp Media Player – Winamp is a media player for Windows at the beginning. With the support to Android and Mac OS X later, Winamp allows playback of M4A files.
Roxio Creator – This software is a proprietary optical disk program produced by Roxio, providing tools to edit video, audio, images and more.
NCH Swift Sound WavePad – WavePad is full-featured audio and music editing software for Windows and Mac. Aside from letting us edit audio files, it also supports to play a number of audio file formats including M4A.
All-in-One Solutions for M4A format
How to convert Audio to M4A?
i
Convert MP3 to M4A – M4A overwighes MP3 in audio quality as well as file size, even though the compatibility is less popular than MP3 now.Yet, as to Apple users, in order to carry on more songs on their gadgets, to convert MP3 to M4A would be the best way to enjoy music in relatively higher quality while running low disc space.
ii
Convert FLAC to M4A – FLAC is an audio format for lossless compression. It preserves audio data intact while reduces the file to half of the original size. For music fans, songs in FLAC format bring them unprecedented auditory enjoyment. But if you are using iPhone or other Apple devices, this is not good news. You'll have to convert FLAC to M4A format or other Apple-compatible audio formats because Apple devices cannot recognise it.
iii
Convert WAV to M4A – WAV is a Microsoft and IBM audio file format. A WAV file can either contain compressed audio or uncompressed audio. We convert WAV to M4A from following reasonable concerns. Compared to M4A, the same file in WAV format occupies large disc space. Additionally, Apple natively supports M4A file rather than WAV.
How to convert Video to M4A?
i
Convert MP4 to M4A – MP4 known as MPEG-4, is a popular format usded to store video and audio data. When MP4 file only contains audio data, it will have M4A file extension. If we want to extract audio from MP4 video without losing quality, it would be a good idea to remove video data from the MP4 file and keep the audio track.