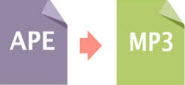 Have you ever heard "Monkey's audio"? It is also known as APE audio file, a common accepted file format of lossless compression. It is a fast and simple way to compress music. During the process of encoding, no audio data would be discarded. That means it minimizes the loss of the audio data while maximizes the audio quality contrarily when you compress your file. That is the best part of it but its main drawback is it occupies a lot of space and rare devices support it.
In contrast, MP3 is a common audio format which employs a form of lossy data compression to make the file smaller. In spite of the fact that it discards audio data and quality to save space, MP3 file provides sound quality that's satisfactory to most people like me who don't have golden ears. What's more, multimedia devices support it. Regarding people who don't expect too much higher quality about the music, the conversion between APE and MP3 is a superb choice. Let's see how to convert APE to MP3 after taking all factors discussed into consideration.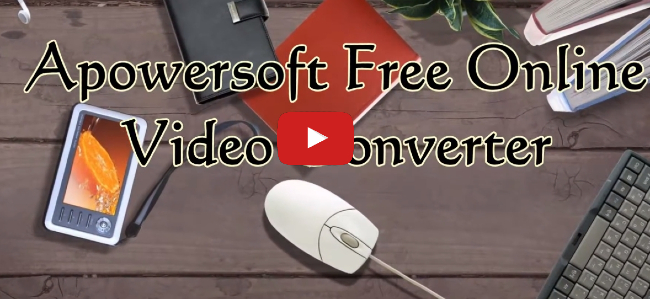 Fabulous ways to convert APE file to MP3
There are full of various audio converters on the Internet so that people's choices are diversified. But we have to recognize some of them are useful but some are not. First things first, we must be careful to select one that is mostly suitable for use on the premium that the tool is 100% licensed and 100% clean. Let's take a look at how to make it.
Method One: The simplest way — Online Audio Converter
When it comes to conversion from APE file to MP3, I bet you've scanned a lot on the Internet to find the best way out. But only few of them indeed support the conversion. Even, most APE converters enable to do that, but you probably need to download two or three plug-ins to make it work. It is really boring, isn't it? Apart from that, some converter tools take much time on installing to your computer and importing the APE file. What's worse, the uploaded audio file may be invalid due to the format restriction, which implies it only supports the input formats like MP3, WMA and WAV. Fortunately, it won't be a problem stopping you from APE to MP3 conversion with apowersoft audio converter, a total free and reliable online application.
Click here to access the online audio converter.
Go to "Step One" and hit "Browse" to input the APE audio you want to convert.
Go to "Step Two" and select the output format for the audio.
Go to "Step Three" and click on "Convert".
Note: You have to know that when you are uploading an APE file to the program, the Files of Type must be "All Files", or else it cannot work.
The online audio converter permits you to convert APE to MP3, WAV, WMA, AAC, AC3, FLAC, OGG and RA, etc. You are allowed to adjust the audio birate, channel and sample rate for the output MP3 audio to get the best music hearing enjoyment.
Method Two: The multifunctional way—Audio Converter Studio
Audio Converter Studio is an advanced version of online audio converter which includes all mentioned functions above of Online Audio Converter. It allows conversion between any two popular audio formats including APE, MP3 and AC3, etc. With an inlaid tool, it guarantees the maximum speed to do the conversion, which makes the process of conversion a rapid thing.
Download and install the tool.
Launch it and hit "Add" to upload the APE audio you wish to convert.
Click on "Profile" and go to "Audio" to select "MP3" as your output audio format.
Press "Convert" to finish the conversion from APE to MP3.
Unlike online APE converters which are only capable of audio conversion, Audio Converter Studio is also available for audio editing for related purposes. For instance, you just want a part of the music as your ringtone or alarm or something else. Try the following details:
Select the song you want to use.
Hit "Video Edit" and you'll go to a new window.
Click on "Trim" to cut out the part you want to use for the ringtone.
We know nearly all web-based audio converters only support audio conversion one by one. You cannot upload all the songs to convert them by one step. Video Converter Studio is in favor of conversion and mergence of multiple songs. By the way, your PC could shut down automatically due to a shutdown plug-in embedded. All in all, as an eminent APE to MP3 converter of desktop version, it will make your "music feast" more convenient and comfortable.