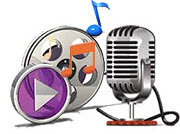 When creating a video, you may want to make your voice over for various reasons. This includes making a voice over demo, creating a vivid tutorial, preparing a presentation with voice explanation, making a video advertisement and even creating your personalized greetings for special occasions.
If you have not done this before, don't fret, making a voice over is not hard to achieve as long as you take a good tool. You can use a recorder to record what you do and what you speak at the same time, well, please make sure your microphone is OK. If you are making a video on your computer, you can also choose one excellent screen recording software that can capture videos and sounds simultaneously to help you.
No worries, just read the following parts carefully and you will find a good way that is suitable for you.
How to Voice Over a Video in Different Ways
As mentioned, there are different methods on how to make a voice over on your videos. Whether you are using Windows or Mac, there is a solution that would work best for you. Let's begin with making voice overs on Windows then we'll talk about the solution for Mac on the next part.
1. Online Application: the Simplest Way 
The first method for making voice over is using Apowersoft Online Screen Recorder. This is a web based application that you can use for free. It doesn't require installation so all you really need is a reliable Internet connection and your microphone and your preparation for a voice over. There are two ways on how to make a voice over video using this application.
For this method, you will be recording your audio and video at the same time. Apowersoft Online Screen Recorder can capture your screen and webcam video along with audio simultaneously. Now let's see its key features:
Main Features:
Record video in different modes like full screen, part of screen, webcam.
Record audio from computer system, microphone, or both of them.
Draw lines, arrows, circles, rectangles to highlight your video.
Convert videos into different formats.
Plus, Apowersoft Online Screen Recorder is user-friendly that you can handle it well even it is your first time. Now, let's see how it works:
1
Go to Apowersoft official site and click "Start recording" on this page.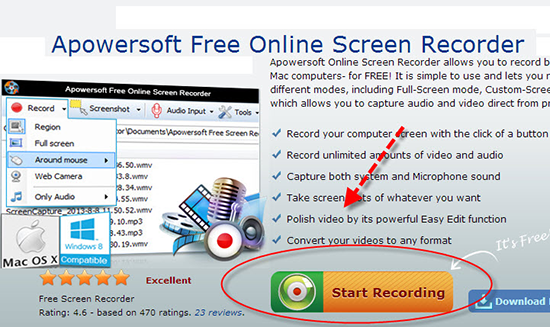 2
Click "Audio input" and select "Microphone".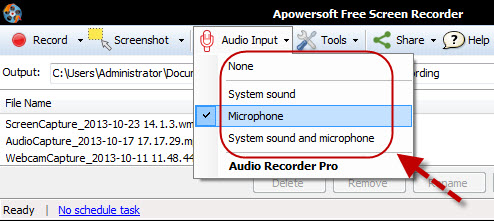 3
Tap "Record" and choose your preferred option.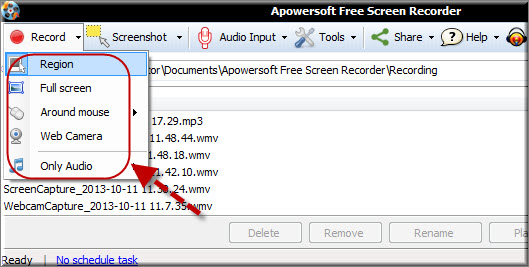 4
Click "Start" to start recording your screen and your voice.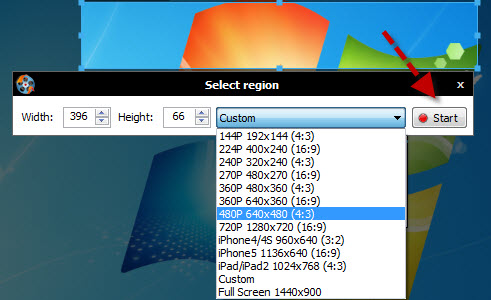 Before doing your voice over, make sure you're in a quite environment. And then check your mic and make sure it's working fine. It would also be great if you prepare narration script before you start so as to make your voice flawless. You have the option to record your voice with the system sound or just your voice. As given on the steps above, choose "Microphone" if you wish to record only your own voice. On the other hand, you may choose "Both system sound and microphone" if you wish to record the audio played on your computer along with your own voice.
2. Windows Movie Maker to Do a Voice Over
Another way on how to do voice overs on videos using this application is by recording your voice over and video separately. You can record the video by following the previous steps but without the voice over. Once done with your video, you may record your voice over separately by choosing the "Only audio" option under the "Record" menu. Use WMM to make audio and video streams interleaved.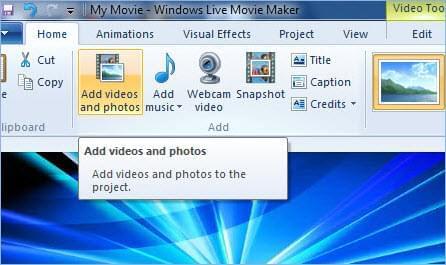 If you wish to add subtitles on your video, that is also possible using Apowersoft Screen Recorder Pro. To do this, select "Video converter", add your video and choose "Edit". Click "Subtitle" on the lower left side and choose the subtitle plug-in saved on your computer. This application supports .ass and .srt formats.
3. iMovie: the Accurate Way for Mac
The next method that we will discuss is for Mac users. If you have a Mac computer, you can use iMovie to make a voice over on your video. Import the video on the application, click anywhere on the video that you would like to give a voice over to and click the "Voice over" icon, which is the microphone icon below the video preview. If you wish to hear the sound while recording, you may select "Play project audio while recording". If you are not satisfied with the output, select "Undo voiceover" and repeat the steps to retry.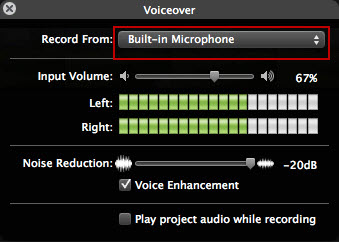 In conclusion, if you are using Mac, iMovie is definitely an accurate way to do a voice over on your video. Well, no matter you are a Windows or a Mac user, Apowersoft Online Screen Recorder is the simplest way to choose, because it can run pretty well on both Windows and Mac, including the newest the newest Mac OS X Mavericks. Even if you do not have prior experience on how to voice over a video you will not have difficulties with this tool. It's more convenient to record the video and your voice over simultaneously as there's no need to use a third party application like Movie Maker to combine them.