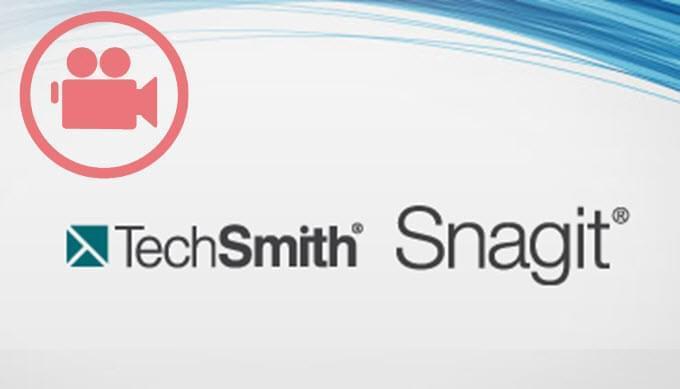 Now that Internet has become an inseparable part of life, billions of people are now hooked to various online activities, which bring them a lot of fun. Among those activities, one of which being popular among users is sharing informative and educational videos to their friends.And one of the currently used program for this was Snagit. So in this article, I will do a sort of a Snagit review, for us to learn more about this product.
Snagit is a stable platform that first released in the early 90s for image and video capturing. Plus some features such as image editor capable of adding arrows, cropping, and other basic photo editing. Its user interface is great and not that complicated to use even for first time users. However, even if Snagit can record the screen, it is more about program for image capturing and editing, a perfect picture editing program for green hand users. On the other hand, if you are looking for a powerful program for video recording, then Apowersoft Free Online Screen Recorder can be of help to you exactly.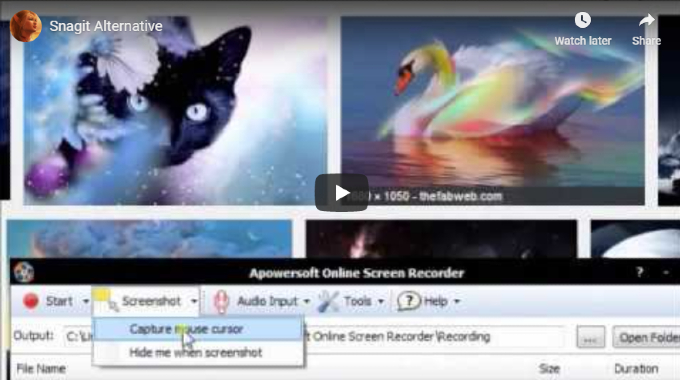 Free Alternative to Snagit
Apowersoft Free Online Screen Recorder
Apowersoft Free Online Screen Recorder is an outstanding program that is created to record video and audio simultaneously. It is a free tool without limitation so that you can make use of it as long as you want. And it is capable for making good quality videos. Moreover, it can do webcam capture which incorporates your live webcam image which you can utilize for making tutorial videos and much more. Plus, this application doesn't need Java to launch, just download a launcher and you will be able to use this great free Snagit alternative all the time. Here is how it works.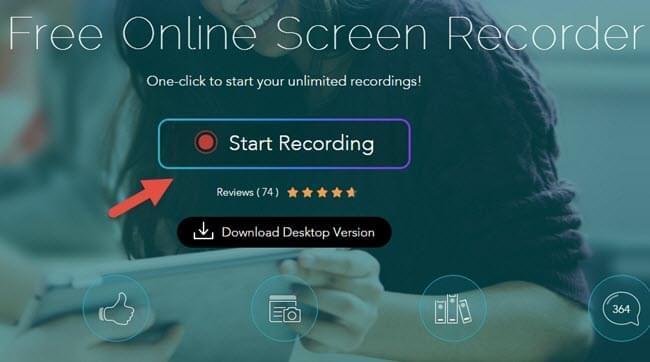 Go to the Apowersoft Free Online Screen Recorder webpage to download the launcher first and install it on your PC.
Go back to the site and click"Start Recording", the user interface will pop up then.
Preset the settings like hotkeys as well as mouse click animations. And then choose the audio input such as "system sound".
Select the area to record by dragging the box or adjusting the recording size. Hit on "Rec" and recording will start immediately.
Click the pause icon to stop recording, choose to continue or end recording. You can choose to save the file in your selected folder or upload to ShowMore, YouTube or any other websites as you like.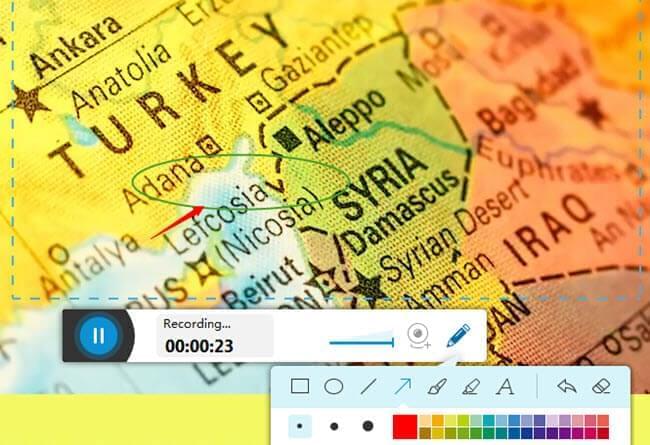 Plus, you can add colors, arrows, texts to your video during recording, which can make it more instructive and vivid. When you finish recording, you can choose 9 output formats such as MP4, MOV, AVI, etc. to save your file.
Professional Program for Mac
Apowersoft Mac Screen Recorder
Although Snagit runs well on Mac OS, yet there are some drawbacks that are related to its performance. Some of you may not be familiar with this flaw of Snagit for Mac, so here are some of the issues that most people have concerns with.
Snagit for Mac cannot record sound from system in a free trial version.
It provides editing tools on condition that Camtasia has been installed first.
It only supports saving as MP4 format, and most of all it cannot convert video to other formats, so users need find another converter tool which is very inconvenient.
It does not have any editing function for videos.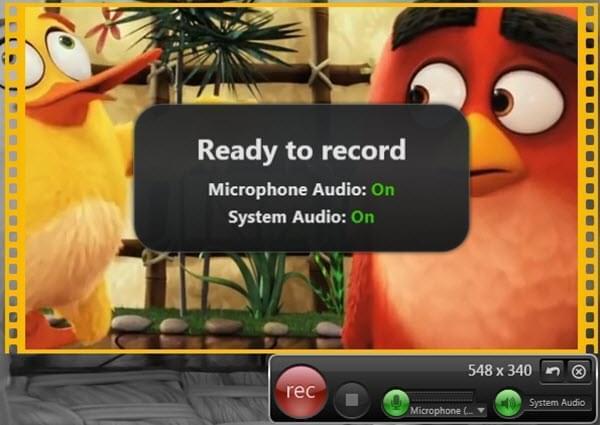 As a result, Apowersoft Free Online Screen Recorder also serves as a Mac free alternative to Snagit, Mac users can also make use of it as long as the network status is normal. But for those who want to take it for offline use, Apowersoft Mac Screen Recorder shall be a professional program perfectly fitted with Mac device. With the the help of this Mac screen recorder, you can get features as below.
Its video capturing capabilities are just superior enough to be called professional. Video will be recorder in high quality.
It supports recording a specific region, full screen as well as recording web camera.
It is able to record system sound as well as microphone or both.
With a built-in converter, it can change videos into different file formats.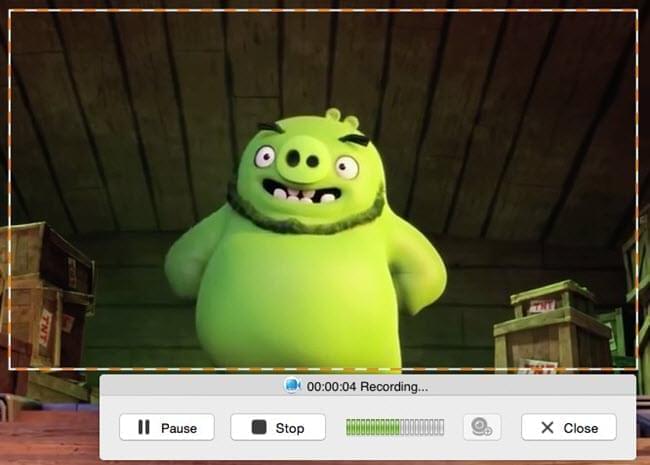 After going through some Snagit alternative, I can now clearly say that these alternatives are in fact for real, that needs some recognition in image and video capturing. Yes they are not that popular yet, but they can function just like a PRO.