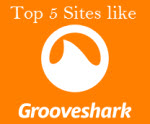 Owned and operated by Escape Media Group, Grooveshark is a web based music streaming service founded in the United States. It entered the beta stage in September of 2007 offering peer-to-peer music downloads. On April 2008, the website quickly gained much popularity with the release of Flash Web Player. However, with nearly ten years offering free music service, Grooveshark had its own share of legality issues. Big record label companies such as Universal Music Group, EMI Music, Sony Music and Warner Music Group filed legal complaints to Grooveshark concerning the infringement of copyright. Due to the copyright issue, the site was shut down on April 30, 2015.
The demise of Grooveshark made a clear dent to the online music community. Luckily, there are other music sites like Grooveshark that offer the same if not better kind of service. Check them out below.
Popular Grooveshark Alternative Sites
1. Jango
Featuring an organized music library, various radio stations, song lyrics and latest news within the music industry, Jango is indeed packed with wonderful functionalities. With it, you don't need to download songs for all can be streamed totally free of cost. Furthermore, the "Radio Airplay" feature which costs $10 ensures new artists a sure spot on the limelight. Without geographic restriction, Jango is available to all countries worldwide.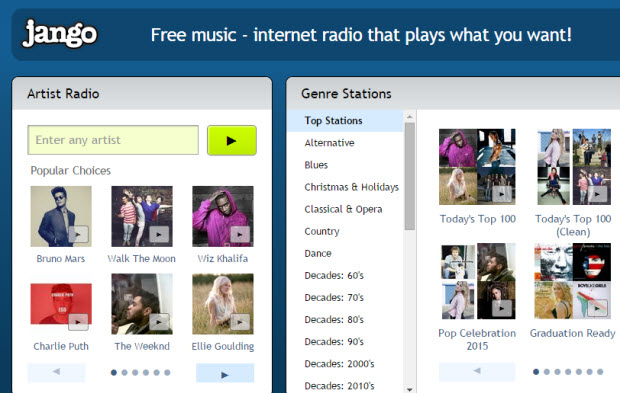 Although, better be warned that exploring the website isn't that easy. The lack of tabbed headers, helpful links and correct pricing makes the whole site somewhat confusing especially for novice users.
Pros: Free music streaming service, vast selection of songs, and smart iOS & Android apps.
Cons: No direct pricing for purchasing tracks, lack of tabbed headers.
2. Musicovery
Different from other websites like Grooveshark, Musicovery is more than a traditional music streaming service. It allows users to choose what kind of music to play accord with their mood. On the website, there is a big mood selector strategically on the main page with four areas namely Dark, Energetic, Positive and Calm. Hovering on this box brings up music suggestions which can then be streamed online. Users can equally search songs by artists, title or genre.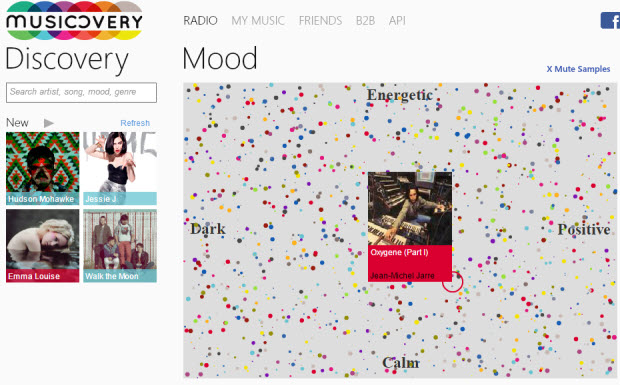 This feature is definitely cool but then Musicovery doesn't have a huge collection of songs compared to other music sites. Additionally, since the site is filled with memory-hungry widgets, it requires a stable PC and fast internet connection.
Pros: A new way to stream music, powerful search suggestion.
Cons: Memory-hungry website, limited song selections.
3. Pandora
Pandora is yet another Grooveshark similar website which features a nicely polished user interface with huge collection of songs. Different from some online radio stations, it comes with clearly organized categories, artist info and capable music streaming buttons. With it, users can create their own radio station by picking up songs. And based on their choices, the site will offer related suggestions. And the share feature allows to share the songs to social network sites.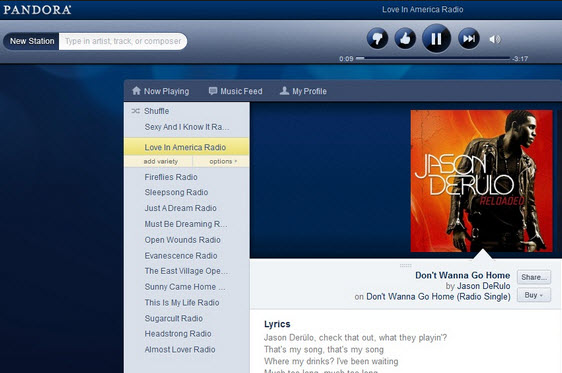 The major downside of Pandora is that it is only being offered to USA, Australia and New Zealand. This only means that countries outside these three locations will never get to experience the beauty of Pandora.
Pros: Polished and easy-to-use interface, organized contents, sensible search suggestions.
Cons: Very limited geographical access, free users will find it infested with ads.
4. Amazon Prime Music
As the most popular online store of all time, Amazon is fairly new to the online music streaming industry. Currently, it is packed with over a million of songs. If you have an existing Amazon account, you can use its music streaming service totally free of charge. One great thing about Amazon Prime Music is that the prices of tracks and albums are cheaper when compared to iTunes or Google Music. One album for instance can be acquired for $5-$8 depending on the artist and date of release.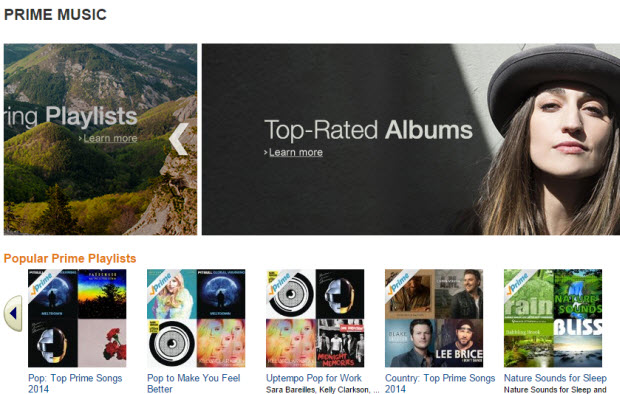 The drawback is that you must register for streaming the full length song, but guests only can listen to the first 24 seconds of a song. Also, being a shopping website, expect Amazon Music to be side loaded with various merchandise not related to music.
Pros: Inexpensive tracks and albums, free streaming for Prime accounts, great music collection.
Cons: Very short sample streaming, mediocre web interface.
5. Mixcloud
With tons of sites like Grooveshark, Mixcloud is great enough to secure its place on the list. What makes Mixcloud very different amongst all is the site provides more vivid music library. Except pop music, it hosts song mixes from DJs worldwide, house podcasts, long form audios and radio shows. Better still, some tracks can be downloaded directly from the site without paying.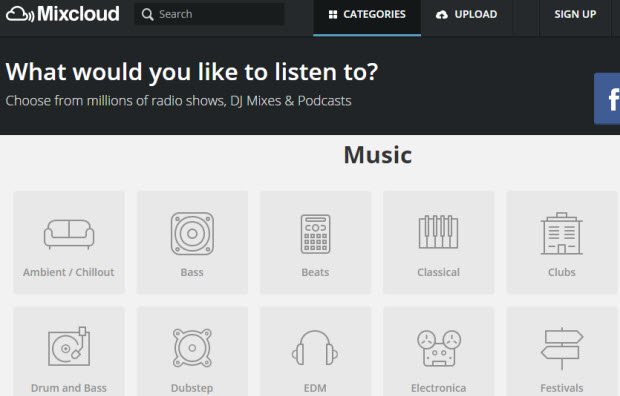 However, it is not convenient to create a playlist on the site for free users. It has the limit on the number for adding songs, you may be interrupted by ads while enjoying the music.
Pros: Great song collection from various DJs, long form audio tracks.
Cons: Loads of audio ads, hard to customize playlist.
Interesting News: New Grooveshark Has Came Out
Recently, a new Grooveshark website has come out. Although it is not 100% the same as the old Grooveshark, this new website claims that they have 90% of Grooveshark's content. This Grooveshark similar website is named after ".io" instead of the original ".com". Surely it doesn't have the whistles and bells of the old one such as the playlist feature and favorites, but searching and downloading songs is fairly easy.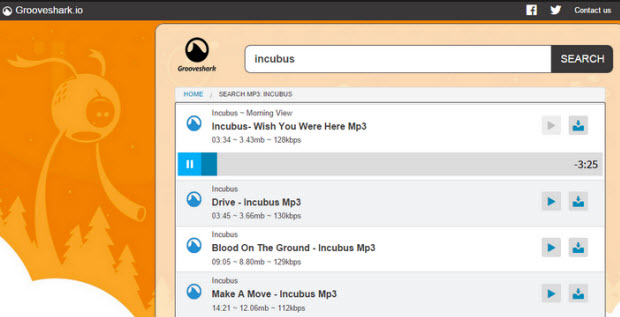 Certain reports are saying that the new Grooveshark website is just a re-branded version of some other MP3 search engine but whatever the truth it, it is nice to know that someone is eager enough to bring back the once famed music streaming website. Now with so many free streaming music sites, you can catch up the fresh songs with ease.