Last.fm is a music website founded in 2002, which is an UK site, which has attracted millions of listeners. As one of the most popular music sites online, it has tons of thousands of music, artists, albums and charts that can listen. To get a more general idea of this site, let's see the Last.fm review.
One of its distinguished features is that it provides listeners with personalized recommendation, which means that you'll be able to know what's latest on a daily basis based on the music you already listened to. Though it is a great music platform that can satisfy your various music requirements, it still exist some demerits that annoyed people. Firstly, the site requires payment for the downloading of songs and it has disturbing ads which are a little upset for listeners. Moreover, the site also requires the downloading of Scobbler and it as well requires registration. In that case, here I want to introduce some sites like Last.fm which listeners can also use as alternative. In the event that Last.fm is not available, you can make use of the following.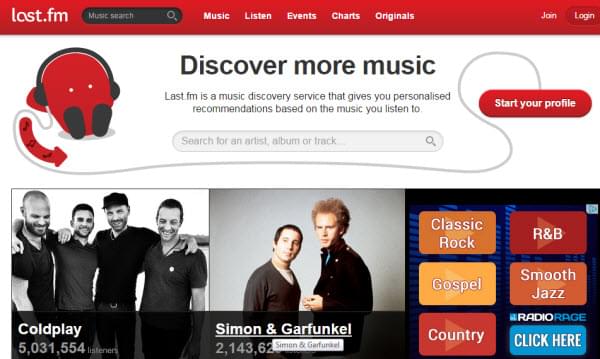 Gorgeous Alternatives to Last.fm
TuneIn
This free music streaming website allows you to get access into 100,000 plus live radio stations without a need of any registration. Local and international radio stations are supported, therefore, you can search directly using the search bar, or search by categories provided such as Local, Music, Sport, News, and Talk.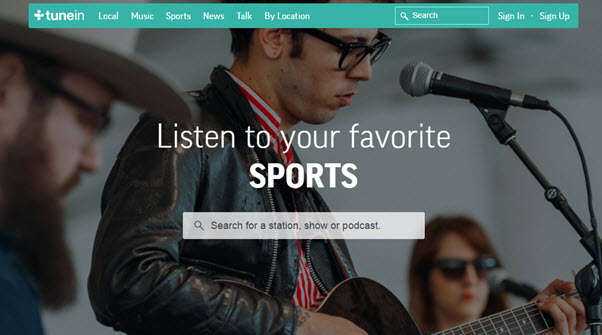 TuneIn also has a mobile version that supports both Apple and Android devices. While if you want to record the songs that you play then you need to get the DVR like function by availing the app's Pro version. With the functionality and radio stations supported, it is indeed an awesome alternative to Last.fm.
Jango
Jango is a music site in which the songs are arranged by genre like Blues, Dance, and decades from 60's to 90's, etc. Moreover, in case listeners are looking for particular artist, a list of popular artists is available in the left side of the site. To help listeners out, the top 100 songs of the day are listed on the right part on its front-page. And it is also available for people who speak Spanish and Portuguese to enjoy their on this music platform.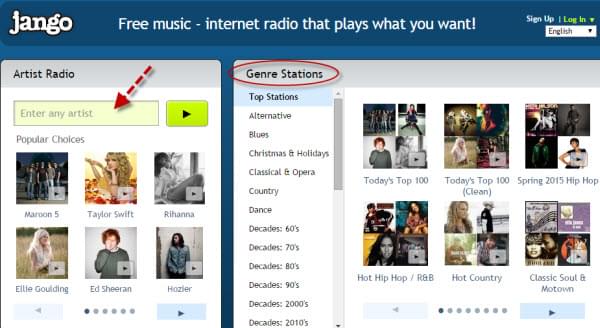 Deezer
Like other sites like Last.fm, this site also requires a registration but listeners can choose to just sign up using their Facebook of Google+ account. Upon opening Deezer, you'll see some recommendations including tracks, albums and artists for you to listen. On its right side, it will remind you some useful information menus such as "What's Hot", "Radio channels" and provides you with a search bar to find the songs that you want to listen. Other than those cool features mentioned above, it is also feasible for you to add your favorite songs, playlists and albums as private sources online. All the songs are free to listen online but you are required to pay if you choose to save them for offline playback.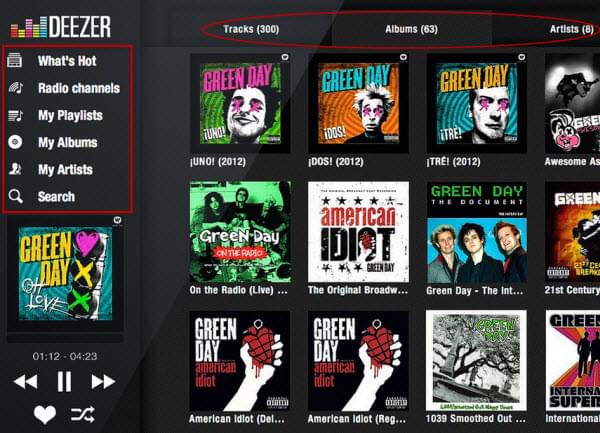 Jamendo
Jamendo has more than 400,000 music tracks available for listeners, which are arranged by different genres and artists. It stands out from other alternative to Last.fm is that it will share some knowledgeable music news for you to read and learn more. Additionally, the recommendation list is displayed under "Discover" menu, which has "Most popular", "Most downloaded this week", "Most played this week", etc, which has provided you with multiple choices for listening online. However, tracks are said to be free but the truth is, not all of them are free for downloading. In fact, most of them are only available for purchase and for listening online.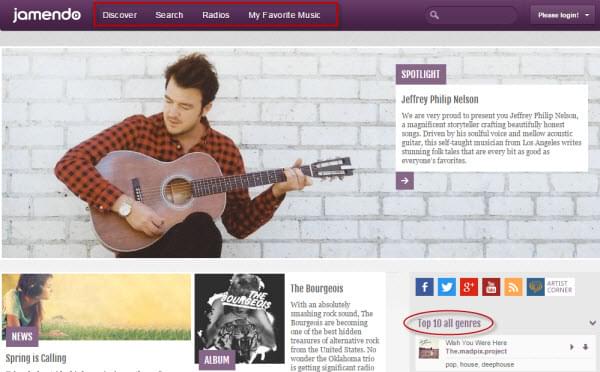 Tips on How to Download Music from Last.fm
Although websites like Last.fm are given, we cannot deny the fact that most of the songs on the websites are not free. That being said, below is a quick tip on how to download music from Last.fm freely.
Apowersoft Streaming Audio Recorder is the best application to record any song you want from Last.fm or any other music sites. It is more stable and reliable to utilize since it is a desktop program, which has no ignorant ads and dangerous virus. Furthermore, the app also produces high quality output so listeners will really enjoy listening offline. Below are the steps to record songs from Last.fm.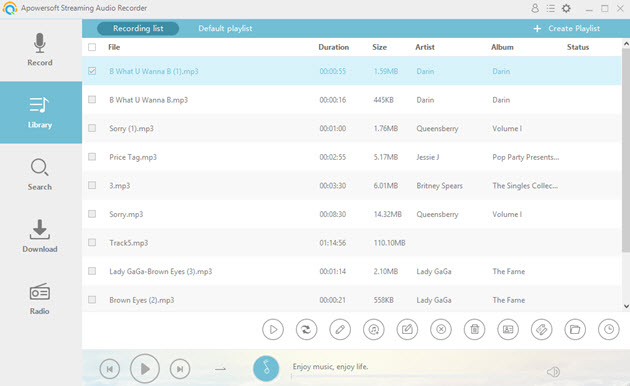 It is worth to mention that this audio recorder has a fantastic function that it can identify your recorded songs information during the progress, which may save lots of troubles to edit them. Besides, it is powerful and professional since it can not only be used as audio recorder, but also it has equipped with various tools including MP3 downloader, audio converter, radio player, etc. All in all, it is indeed a brilliant software to grab songs from music sites like Last.fm for playback.