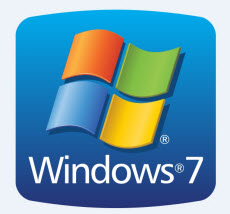 Windows 7 is a popular operation system after the classic XP. Just like working on any system, there're times you may need to share the things you see on screen with others. There're also some gamers need to make gaming videos to guide green hands. One of the best way to fulfill those needs is to record the screen as video. In view of that some screen recorder applications perform terrible or even not compatible with Windows 7. Therefore, I'd like to share a list about powerful screen recorder for windows 7 as follow. Wishing it would offer you some useful tips in choosing an efficient tool.
The following video will demonstrate detailed operation steps of these three applications.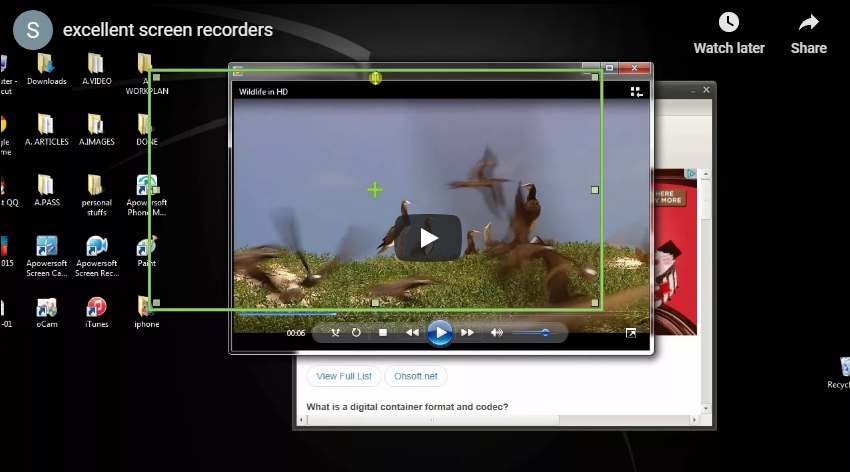 1. Wonderful tool – Apowersoft Free Online Screen Recorder
Method 1: Use Apowersoft Free Online Screen Recorder
Apowersoft Free Online Screen Recorder is an extremely efficient application. You don't have to download or install it on your computer. It features recording industry-standard video on screen with audio input from mic, system or the both. Aside from the basic function, this screen recorder allows you to add some marks and annotations to assist in demonstration while recording. And the smart tools like task scheduler and YouTube Uploader are also available. You can do as the instruction below.
Navigate to Apowersoft Free Online Screen Recorder, then hit on the button of "Start Recording" to run the web-based program.
Once the program pops up, go "Tools" > "Options" to customize hotkeys and other recording settings.
Drop down the menu of "Audio input" to choose desired audio source.
Press "Record" button to take full screen recording or drag a certain region for recording.
When you want to finish recording you can press "Stop" button on the control bar, the video will be saved in your disk as WMV file.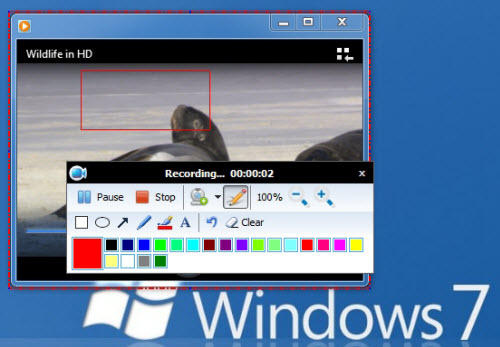 Tips:
During recording, you can click the pen icon on the control bar to edit the screen. What's more, the YouTube Uploader enables you to share your video to YouTube immediately. And the Task Scheduler can help you to create some tasks to record the screen even if you are absent from PC.
If you need more professional recording functions, you may consider Apowersoft Screen Recorder Pro which supports powerful format converter and video editor beyond the origin functions. You can click the button below to download it.
Method 2: Make use of oCam
oCam is another free screen recorder. It allows you to make Windows 7 screen recording in fine quality. The most outstanding point is that oCam provides various output formats. As a result, the video recorded by this tool could be played on different portable devices. Follow the steps below to use it.
Download and install oCam to your computer, then launch it.
Click "Sound" button to choose the audio input you need.
Click "Codecs" button to select preferred video format.
Adjust the frame for recording then hit on "Record" button.
Press "Stop" button to finish recording.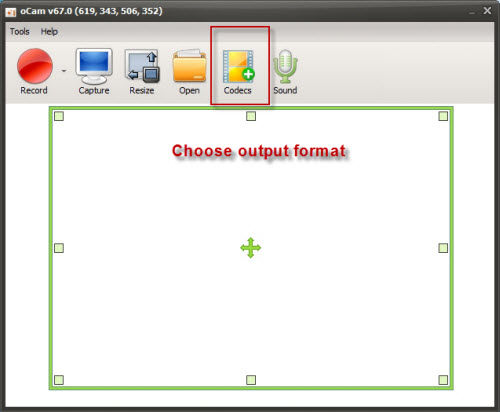 Although this tool is absolutely free and performs excellent on Windows 7 , some users may complain about the annoying ads on interface.
Method 3: Utilize CamStudio
CamStudio is a world-known screen recorder which enjoys a large number of users all over the world. This application is permanently free, and can help people to record HD quality videos. Upon its simple interface, you can customize the output format you prefer (AVI, MP4 and SWF) and edit some annotations. Here's the guide about using this application.
Firstly, download and install CamStudio in your computer then launch it. Secondly, drop down the pane of "Options" to customize audio source and recording settings. Thirdly, hit on the gear icon to switch the target output format. Next, Click "Region" to choose desired size of recording frame. (You are allowed to record full screen, fixed region or window). Last, press stop button once you finish recording, the video will be saved after you name it.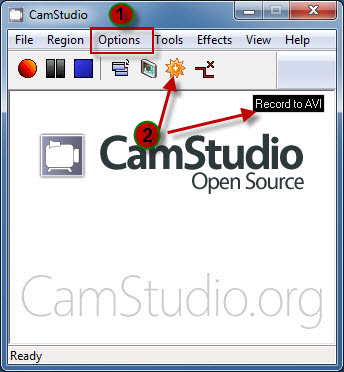 Conclusion:
At the aspect of recording screen on Windows 7, each of screen recorder performs well in recording Windows 7 screen . However, to go through the strengths of each tools in general, Apowersoft Free Online Screen Recorder features comprehensive recording functionality. Your video recorded by this tool will be more intelligible with the editing options. And the task scheduler and YouTube Uploader are considerate indeed.