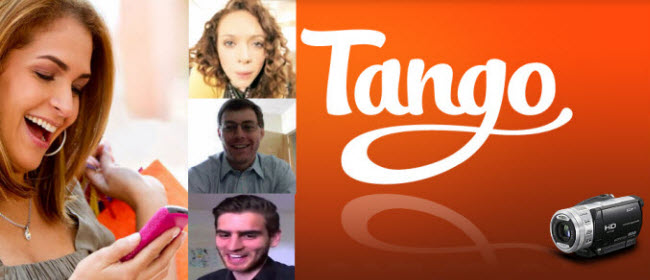 Tango is a popular messaging application for Smartphone, Windows PC and laptop. People who use this tool can send instant message and even have video call with friends at any time and any place. Sometimes people may want to save video calls/conversations for personal and business needs. If they miss someone who is in abroad, these videos can easily be watched. Also, people who are far from their loved ones can just make a video message for special occasions and there are still more purposes in recording a Tango video. A screen recorder can help save a video call. With this, below are screen recorders which can be used in saving a Tango video message in your computer by means of video recording.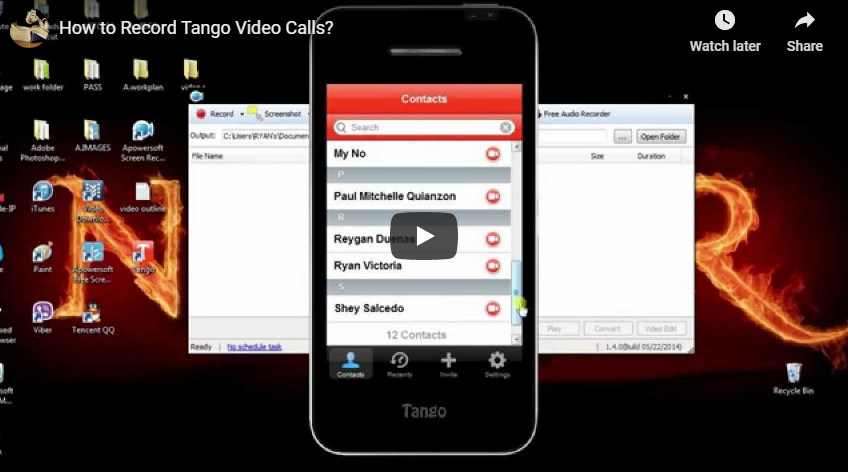 Save Tango video calls using different tools
Apowersoft Screen Recorder Pro
This is professional screen recorder which features amazing performance in screen recording. It can record a portion or the entire screen of your computer. Moreover, just like the tool above, this can as well record both video and audio. Moreover, this tool can save recorded videos in different formats like AVI, MP4, FLV, SWF, 3GP, MKV, and MPEG and more. You can as well choose the audio input of the video. The audio in video chat recording can be from system sound, microphone, or both. When recording, it also comes with some editing options that allow you to mark and annotate screen in real time. Moreover, it's equipped with a video uploader that allows you to upload recorded video to YouTube and FTP server instantly. Below are the steps on how to save videos from Tango:
Download and install this program to you computer by clicking the button above.
Configure recording settings in "Tools" -> "Options".
Choose an audio source in "Audio input".
Lauch Tango and start your Video call.
Drop down "Record" and choose the region of the screen to record.
Click "OK" on control bar to start recording, and press "Stop" button to end recording when you're done.
Right click the item on task list and press "Play" to review what you have recorded.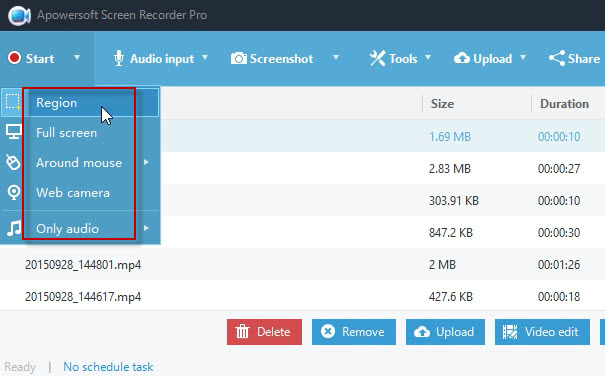 Meanwhile, its online version – Apowersoft Free Online Screen Recorder is also available, which can be launched on webpage directly. As a lightweight web-based program, it won't take storage on your disk. You will find it convenient to use.
CamStudio
This is a free screen recorder which can help in recording Tango videos. It is compatible on Windows operating system. Moreover, this tool can record both video and audio. However, this tool requires installation and it as well needs registration. To do the recording, just click on "Record" button and click on "Stop" button once you are done. On the other hand, this tool can only save videos in AVI and SWF file.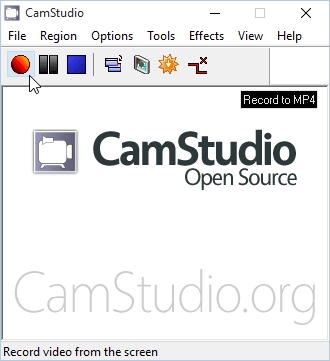 Screencast-O-Matic
This web based tool can also help in recording video messages from Tango. With this application, you can record your screen activity as well as the webcam. However, it only allows users to make screencast for no more than 15 minutes. To record your video, just go to the Screencast-O-Matic website, click on "Record Screencast" button and the tool will appear. You may then start recording your Tango video message/call.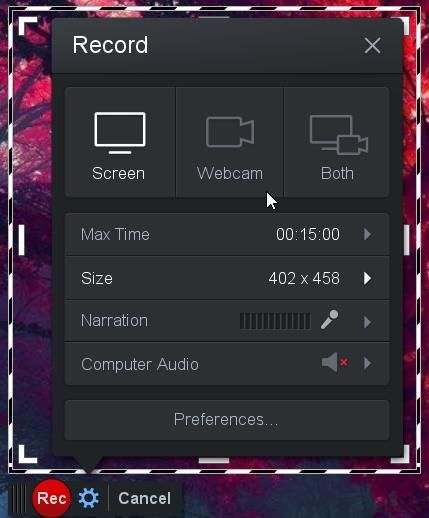 Those are the tools which can be used on how to save Tango video message. You can now save every video conversation and messages when you use Tango and you will be able to watch these videos anytime and anywhere you want.