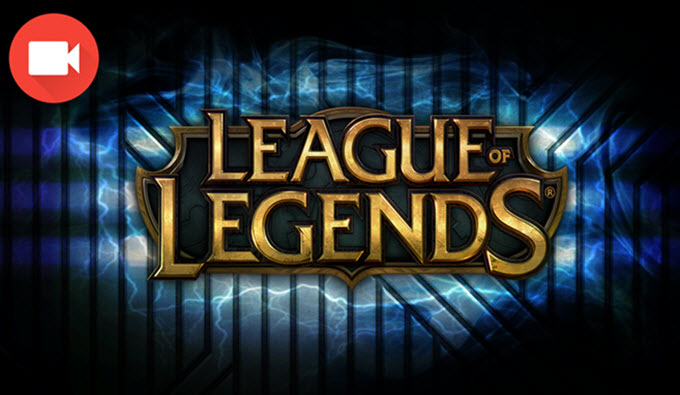 After the torrent of fad towards Wow, League of Legends is ranked on the top popular games list. There're many LoL gameplay videos on YouTube, all of which show the amazing skills and tricks in game. Especially for some famous gamers whose videos attract numerous LoL fans. That's really a cool thing to have so many congenial fans through the gameplay video. However, some gamers may fail or do not know how to record LoL games. In the following section, you will learn three workable solutions for this.
Three efficient solutions for recording LoL
Solution 1: Apowersoft Free Online Screen Recorder
Apowersoft Free Online Screen Recorder is a powerful application for recording the whole activity happening on your screen. Since this tool can capture the screen activity in HD quality, it would be a nice choice to record your excellent performance in LoL. In addition, it comes with a quick editor which allows you to highlight or add some annotations on LoL scenes during recording. Moreover, it can help you upload your video to YouTube immediately after recording. You can do as follow to record League of Legends gameplay video.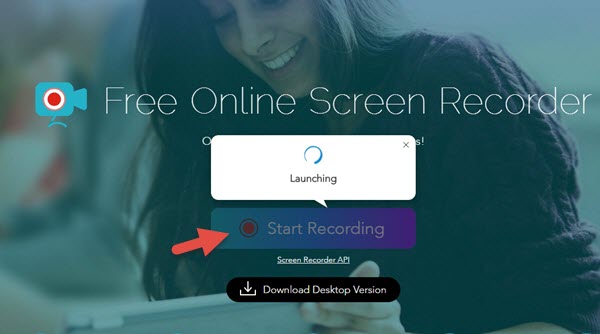 Go the site of Apowersoft Free Online Screen Recorder then click "Start Recording" to run the web-based program. For the first visit, it will ask you to download a launcher so that you can activate the recorder smoothly.
After that, you can customize the hotkeys and other recording settings in the options menu. And then choose preferable audio input source (system sound, microphone, or both).
You can record any part of screen as you want. For better visual experience, you are supposed to choose the full screen mode.
Once all done, open the game and get ready for recording. Click "REC" button to start recording.
During recording, you are allowed to add various marks, arrows as well as captions to personalize your video and make it attractive.

Simply press the pause button and stop recording. If there is no problem, just click the tick icon and continue.
Next, preview your video and choose to save it as a video file. There are seven formats and GIF for you to choose from.
Wait for a moment and the video will be published in the output folder.
Tips: If you do not want to repeat above procedures to record LoL in each time of recording, you are recommended to make use of its desktop program named as Apowersoft Screen Recorder Pro. Its task scheduler allows you to create recording task based on your preference. Once the task begins to perform, your screen will be recorded at certain time and in selected recording region.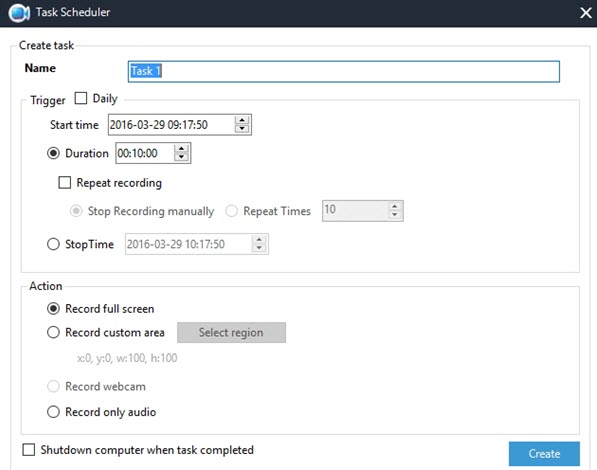 In the meanwhile, the pro version also features powerful video editor aside from basic recording functions. It not only provides more recording modes but also covers the function of taking screenshot. With the video editor of this tool, you can chop and merge videos, adjust image effects and convert video into other formats. To experience more details, you can download this tool by clicking the button below.
Solution 2: Bandicam
Bandicam is another League of Legends video recorder which is famous for gameplay video recording. Since this tool is equipped with advanced hardware accelerator and encoder, it enables you to record everything on your screen with sound (if needed) in fine quality. The video can be saved in the format of AVI or MP4. Therefore, it would be a handy application to capture your LoL videos. The exact operation steps are as follow:
Launch Bandicam then customize program settings.
Choose wanted audio inputs in "Record settings".
Adjust the recording frame to cover target region then click record button to start recording.
Press stop button to finish recording.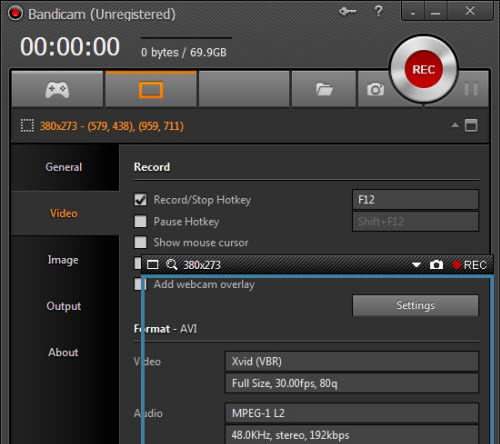 It's really efficient to record gameplay video with this tool. But, you must to note that for the trail version, there will be watermark and 10 minutes' recording restriction within.
Solution 3: Screencast-O-Matic
Screencast-O-Matic is a professional application to record screen and webcam as MP4, FLV and AVI file. You can also make use of it to record League of Legends video. Its built-in YouTube publisher can help you to share your video to YouTube instantly after the video is done. Plus, this tool features recording screen as GIF file which can be used in instant chat program. Here're the instructions about using SOM:
Firstly, launch Screencast-O-Matic and you can see the operation tips on its interface. Secondly, choose desired audio input. Thirdly, press record button to start recording. Next, stop recording then choose "Publish to video file". After that a window will pop up in which you can choose desired output format (AVI, MP4, FLV and GIF). Absolutely, you can choose "Publish to YouTube" to upload your video to YouTube immediately at the fourth step.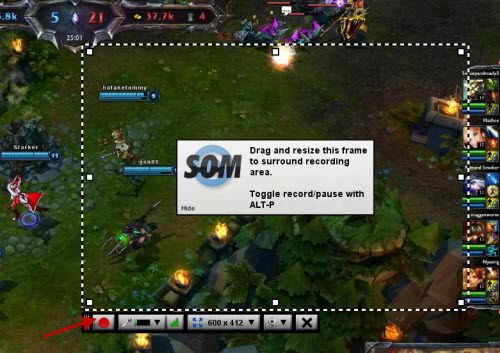 Unfortunately, you have to pay to remove recording limits (no more than 15 minutes) and watermark.
Conclusion
In the aspect of recording screen, all of these three solutions are competent enough. However, the latter two applications are not 100% free. If you're reluctant to pay for registration, the watermark attached on video may hamper watching. What's worse, just 10 or 15 minutes' duration cannot capture your entire performance in LoL. Generally viewing these three tools, Apowersoft Free Online Screen Recorder is the best choice to record LoL gameplay videos, no matter for its powerful function and smart tools in recording or the free feature.