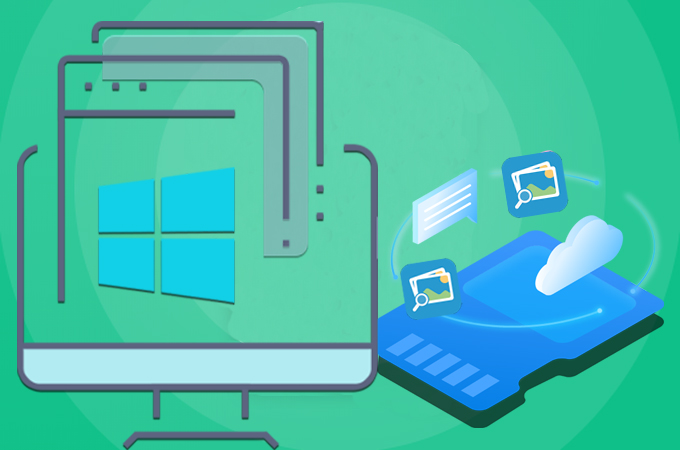 SD cards are external memory that is used to expand the storage of your device. This is often useful if you always take pictures for remembrance or documentation. But there are times when trying to free up some space, you tend to delete important photos by mistake. To help you out, we've researched for the effective ways to recover deleted photos from SD card with the help of your Windows PC.
3 Ways to Recover Deleted Photos From an SD Card
Recovering from Device's Internal Memory or Storage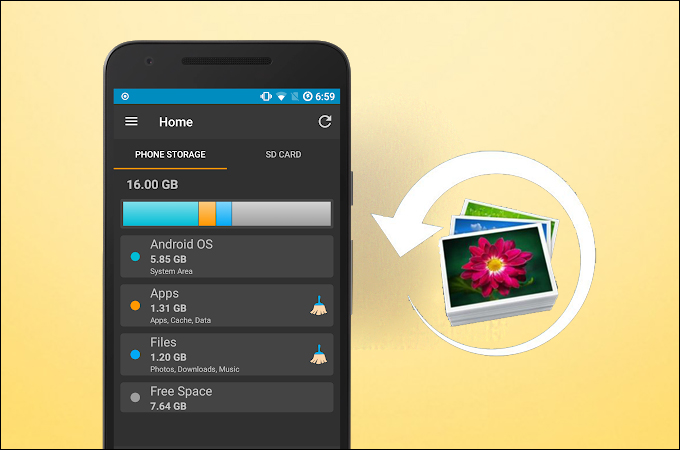 In reality, pictures that are recently deleted on your SD card are not permanently wiped off. You can still restore them using your device's internal storage. All you need to dois to access the folder of your device where recently deleted photos are saved. Follow the steps below to continue.
After navigating to the recently deleted photos, select the photos you want to restore.
To recover pictures from SD card, move the selected pictures back to your photo album.
Once done, you should see all the deleted pictures on your album and store them on your SD card.
Recovering from Backup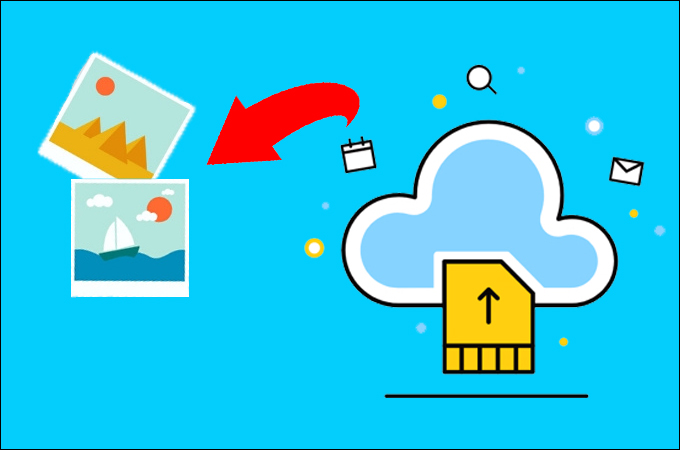 If you happen to delete pictures accidentally and keep a backup of your SD card before, then you don't have anything to worry about. This may also come in handy if you lost your SD card or it is stolen. As such, it is important to make backing up a habit to protect your photos and mobile device files. By doing so, you will be able to recover deleted photos from SD card anytime. But then, depending on the backup that you perform, the recovery may also vary. In some cases, files are backed up using an external memory like a hard drive or on your computer or laptop. Alternatively, others backup their photos using the cloud. In any case, here's a brief guide to restoring pictures using your backup.
For users who used external drive, plug in the storage device to your computer.
Look for the photos that you lost and transfer them back to your phone device.
After following these steps, you will be able to access the accidentally deleted photos.
Recovering using Data Recovery Software
Data recovery software is one of the easiest and effective solutions to recover pictures from SD card. You can pick any data recovery available online. For this, you will need to use your computer where you will install the software. Windows users can opt to ApowerRecover. The app enables you to preview the files before the recovery process takes place. Here's an easy guide you can follow.
Download ApowerRecover and install it on your PC. Open the program after the successful installation.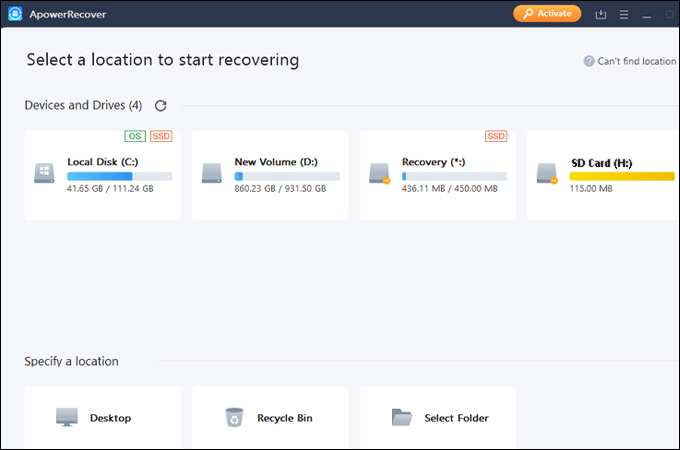 Insert the SD card on your SD card reader and connect it to your computer. Once the device is recognized, click the "Scan" button to analyze the data from your SD card.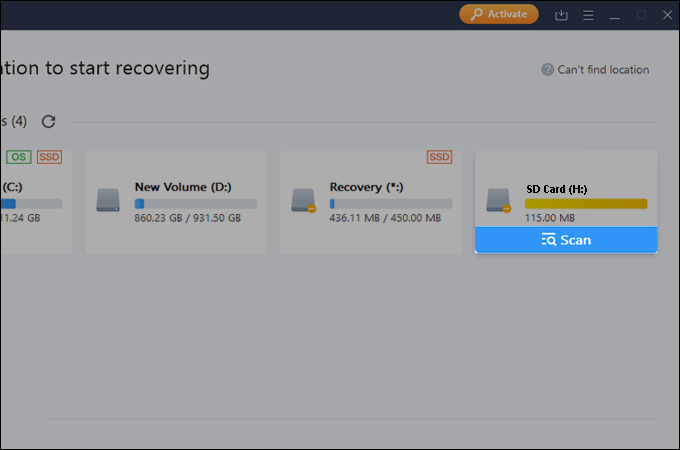 Now to recover deleted photos from the SD card, select the photos from the retrieved data and start the process by clicking the "Recover" button at the lower right-hand side of the interface.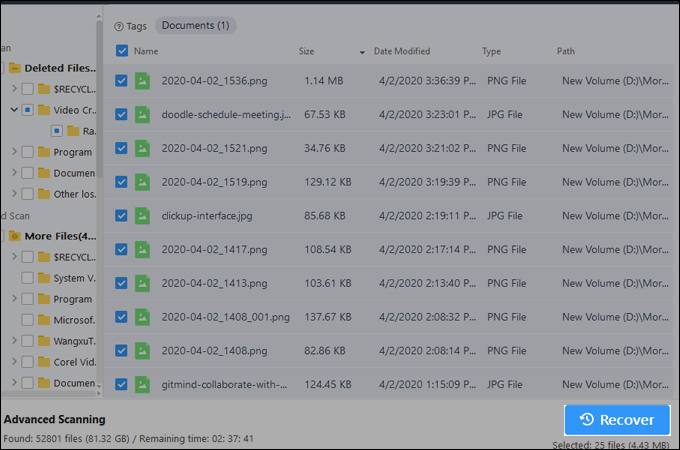 When the recovery process is finished, move the photos to your phone storage or to any secure folder on your SD card.
Conclusion
In a simple mistake of clicking delete, you might lose the valuable photos that contain memories or important documentation. In cases like this, you can apply the solutions above to retrieve your photos. Yet in an unavoidable circumstance like a corrupted SD card, the obvious solution is to use a data recovery software like ApowerRecover.