Text messaging or SMS can deliver info to people precisely, not to mention sending messages this way is also reliable. But what if you accidentally delete important messages and conversations? Are there ways to retrieve deleted text messages on iPhone? Please refer to the ways below.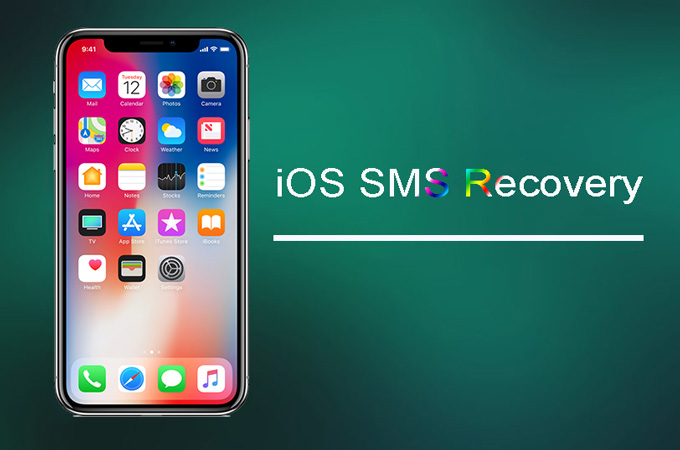 3 Ways to retrieve deleted text messages from iPhone
Way 1: Use ApowerRescue to retrieve messages from iPhone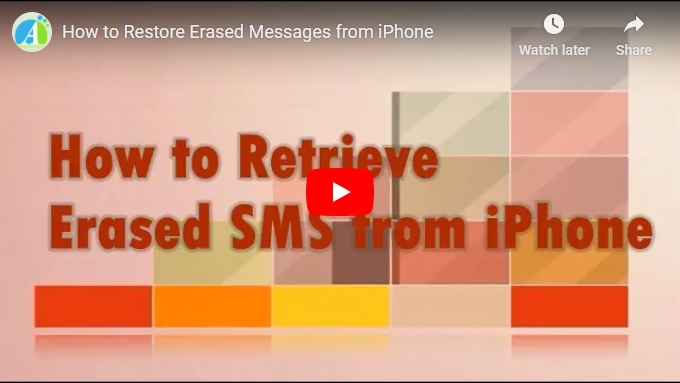 For those who don't want to use complicated and sometimes unsuccessful data recovery through backups, using ApowerRescue is the best way to go. It is called the "doctor" of Apple iOS devices because it has the ability to recover not just deleted text messages but other data, such as photos, contacts, call list, bookmarks, memos, notes, videos reminders, and more. It can restore Photos, Contacts, Messages, Safari Bookmark, Calendar, Contacts, Reminders, Call history, Notes, and more from iPhone and iPad without the need for any backups. Using ApowerRescue is pretty simple. Below are the steps to restore iPhone messages with it.
Download and install ApowerRescue on your computer by clicking the link below.
Run ApowerRescue and Connect your iPhone to your computer with a USB cable.
Choose "Messages" on the interface and click "Start Scan".

Wait a moment for ApowerRescue to scan your iPhone.
Check "Messages" on the left or choose the messages in the preview area. Click on the "Recover to Computer" button to save the messages to your computer.
Way 2: Retrieve erased messages from iPhone with iCloud
Now for the network dependent storage system of Apple, users can also retrieve deleted texts from iPhone using iCloud. However, bear in mind there are some consumers reporting unsuccessful attempts with this method, as it doesn't support all iPhone models. Restoring SMS with iCloud is easy. See below:
Log in to iCloud.com using your ID and password.
Locate text messages (make sure you have previously backed it up).
Search the exact SMS you want to restore.
Go to your iPhone and choose "settings" > "Apple account" > "iCloud".
Turn off text messages.
A pop up should appear; select "Keep on My iPhone".

Turn on text messages.
Click "merge" and wait for the SMS to be restored.
Way 3: Restore SMS on iPhone from iTunes Backup
If the above still doesn't let you retrieve lost message conversations from iPhone, don't worry as you have another option at hand. Recover messages with the help of iTunes by following these steps:
Please ensure your iPhone and iTunes don't sync automatically. Check "settings" first and unclick "automatically sync" in case you are skeptical.
Connect your phone to iTunes and head over to "Preferences" then "Backup from iTunes" to backup. You can also right click on your device and choose "backup".
Retrieve erased SMS from iPhone by selecting "Restore". However, this will also restore your previous firmware, and all your current data will be completely erased.

Finally, you can restore your iPhone from the backup data you created in Step 2. This will allow you to recover deleted text messages easily.
Conclusion
The above ways to retrieve deleted messages from iPhone and other models have advantages and disadvantages. Clearly, restoring lost SMS using iCloud and iTunes requires you to have previous backup for it to be successful. If you don't have previous backups, the best way to recover text messages and other files is to use ApowerRescue. It is more reliable and simple to use. In addition, you have several options available, such as to restore directly on your phone without any backups or to retrieve messages via previous reserves.