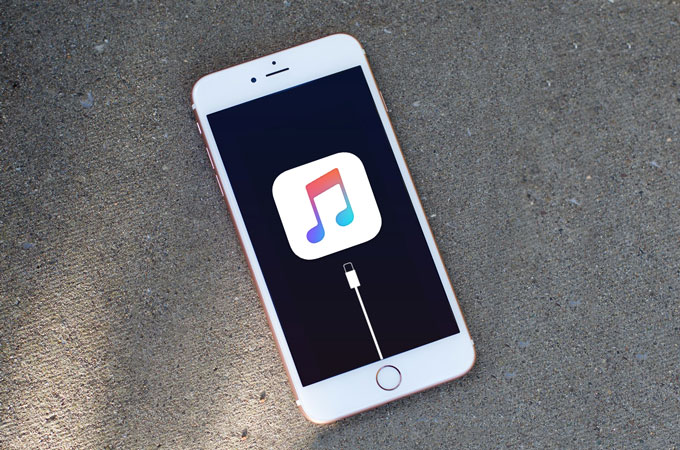 My iPhone was working perfectly until it suddenly went off days ago. So I tried plugging and unplugging into mains, connecting it to computer but still no signs of life. I even asked an opinion from a local phone shop and concluded that my iPhone was generally dead and hopeless. And what makes things worse is that all of my important photos are left within it. Can someone help me figure out the ways on how to recover photos off dead iPhone? These images are very important to me, and any help is much appreciated. – Jeniff
Having a dead iPhone is not a pleasant experience at all. But this tragedy may possibly happen on some of the iPhone users. In this case, it is important to learn the easiest and efficient ways to recover photos from dead iPhone as instructed in this article. In retrieving data from a dead device, you can see many third- party applications around the internet that claim to recover your crucial files, however, most of them are costly and may not be that reliable. So for a more proficient and easy-to-use recovery method it is advisable to use ApowerRescue. This is a specially made program that is powerful enough to recover photos and videos from dead iPhone in just a matter of seconds. Here are the detailed ways on how to recover your images, contacts and other stuffs via this tool.
How to Recover Photos from Dead iPhone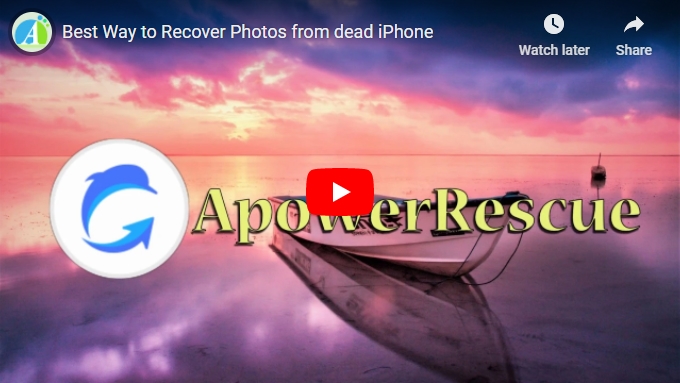 Recover photos directly from dead iPhone
Launch the tool that you have just installed, and connect your iPhone to PC via USB cable. Upon doing this, the program will instantly detect your iPhone.
Choose the files you want to recover and then click "Start Scan" to let ApowerRescue analyze your iPhone.
The program will stop when it finishes scanning, now you are given a chance to preview all of the images that your iPhone has. Browse through the images that you want and tick the box bellow them and then simply click on the "Recover to computer" button to restore all of them on your computer.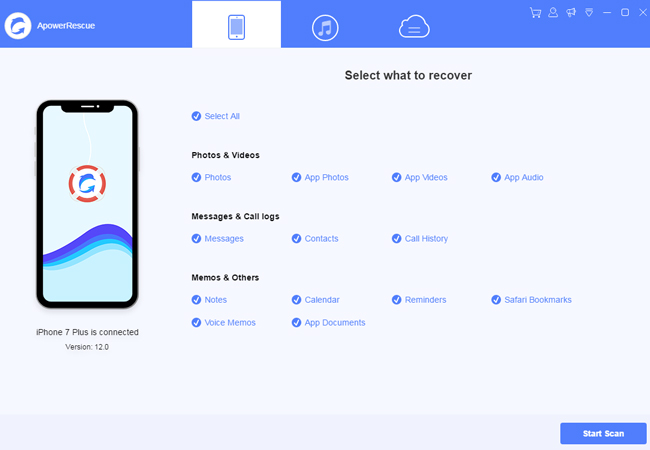 Recover pictures from iTunes backup
You can use this method to recover photo from dead iPhone. This recovery mode not only allows you to recover data from backup, but also get the deleted data from iOS devices.
Open the program and choose the "Recover from iTunes Backup" mode. Upon doing this, the app will detect all your iTunes backups on your computer.
Select one of the backup file and tap the "Start Scan" button.
Now, the scan results of data in backup will be presented, including images, contacts, notes, etc. See through all of them, tick the files that you need and click "Recover to computer". All of your photos will be restored in a few minutes.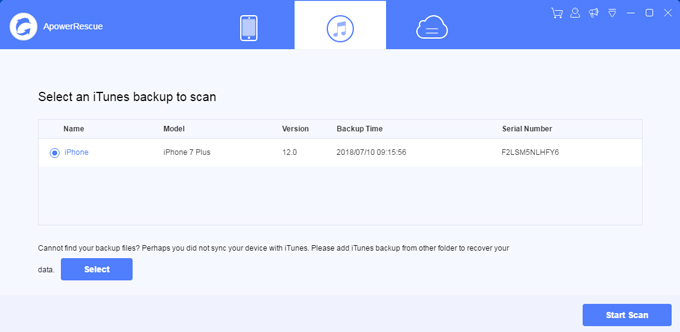 Recover photos from iCloud backup
This will also work on all iPhone units regardless of their models. You are allowed to recover camera roll, App photos, App video, messages, call log, voice memos, and more data with this way.
For this process open the tool and select the "Recover from iCloud Backup" mode.
Log into your Apple ID. Once logged in, the tool will backup all of your data files located in your iCloud account. You can now choose the backup that want to restore images from then download and extract it.
When all of the data are extracted, you can now preview and retrieve them just like the previous methods. Browse through all of the files and tick all of the images that you need and hit the "Recover to computer" button to finalize the retrieving process.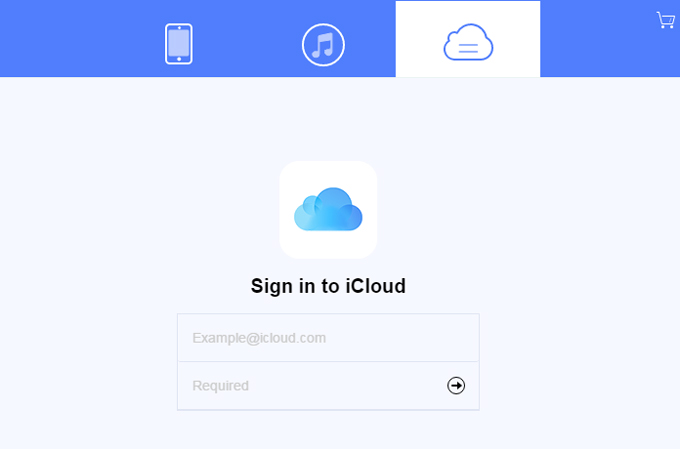 Conclusion
ApowerRescue is a magnificent application that provides a professional help to all iPhone users who wish to restore data from their iPhone devices. To recover pictures from a dead iPhone is just one of the cool attributes that this tool possesses. For it can also retrieve all types of data such as messages, contacts, videos, notes, call log, and many more. Moreover, it is currently supported by Windows and Mac OS which are the major OS providers across the globe. It can also handle all iOS models including the latest ones. So by using this tool, data retrieval will now be easier than ever.