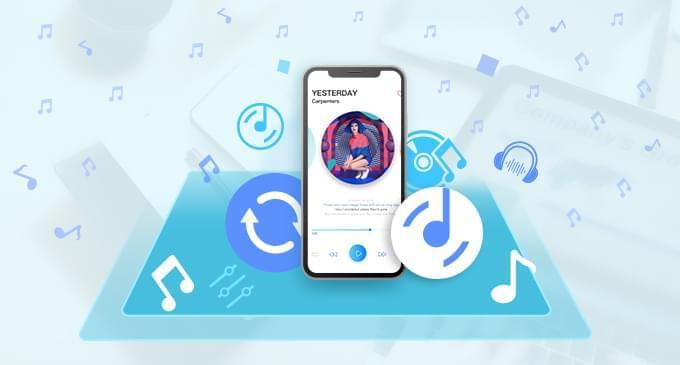 Eventually, you are bound to lose music files from your iPhone because of some of the following reasons.
Accidental deletion which may automatically delete all the music from your iPhone.
An update or upgrade of your iPhone which may lead to loss of important music files.
If your iPhone breaks down or is destroyed, there is likelihood that all the files and documents along with music on your iPhone will be lost.
Therefore, since you can't stop any of these eventualities, you can use some of the ways outlined below to help you restore music from iPhone.
Best Ways to Recover Deleted Music from iPhone
Recover iPhone Music with iTunes
If you have accidentally deleted all the music on your iPhone, you can recover songs from iPhone with iTunes by following the steps below.
Install iTunes on a PC if it's not available already. Open iTunes and delete all the data available there apart from the data in the iTunes Music folder. This way, you will still keep all the songs on your iPhone that haven't been backed up into iTunes.
Connect your iPhone to the computer, synchronize but don't delete anything. Access your iPhone from your computer. Now you can access all the hidden files and folders from your device.
Access iTunes and access the backup music files. You can now copy all the files into your iPhone.
This is one of the easiest ways to recover deleted music from iPhone effortlessly. Being an easy and simple procedure, everyone can use it.
Recover iPhone Music with Senuti
Senuti is another application that can be used to restore lost songs from iPhone using the procedure outlined below.
Make sure your device is not automatically synced to iTunes. This prevents automatic updating of songs from your iPhone to the backup service to prevent any further deleting of songs from your music library.
Launch Senuti but don't sync it with iTunes. Hide the songs that are already in iTunes and only view what you haven't backed up.
Now you can copy songs from iTunes to your iPhone and restore any deleted music files.
Senuti helps you back up data automatically to iTunes, therefore in the event of any accidental deletion you can access all the data in your iTunes and immediately restore all the music files to your iPhone. This is a fast and efficient iPhone music recovery that allows you to access all your deleted songs from iPhone and restore then back with ease.
Conclusion
Compared to Senuti or the manual recovery process, iTunes proves to be the best choice for restoring lost songs to iPhone. However, before complete restoration of any accidentally deleted data, Senuti allows you to preview the content you are about to restore.