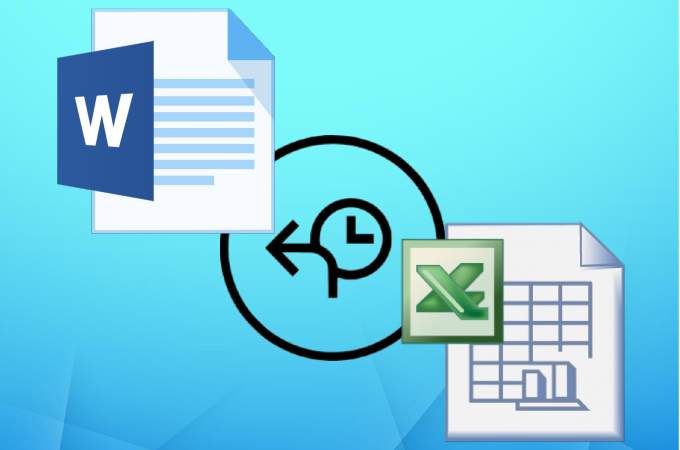 Accidentally overwriting an existing document is one of the most common problems of PC users. Almost anyone who uses a computer has encountered this problem and surely has freaked out at first. This is true especially to files like Excel and Words that contain important data and information most of the time. However, you should know that there is a way to recover overwritten files, and that is what we'll talk about here. Continue reading below to learn the native solutions and a more convenient tool that you can use.
3 Methods to Recover Overwritten Files
Restore the File to Its Previous Version
One native method that you can use to restore your overwritten file, is by restoring it to its previous version. This is an option available on most Microsoft Office documents like Word and Excel. In-general, this is a first-aid way in-case accidental overwriting happened. Although this method has its flaws, like only being able to restore versions that were made from auto-save. This means that if you made progress after an auto-save, then it will be lost. On that other hand, it's still worthy to know that you can perform this method. If you want to learn how to recover overwritten files by restoring it to its previous version, then follow the steps below.
Open the "File Explorer" window, and then search for the folder where the original file was stored. From there, select the overwritten document and right-click on it.
Select "Properties" and then click the "Previous version" tab.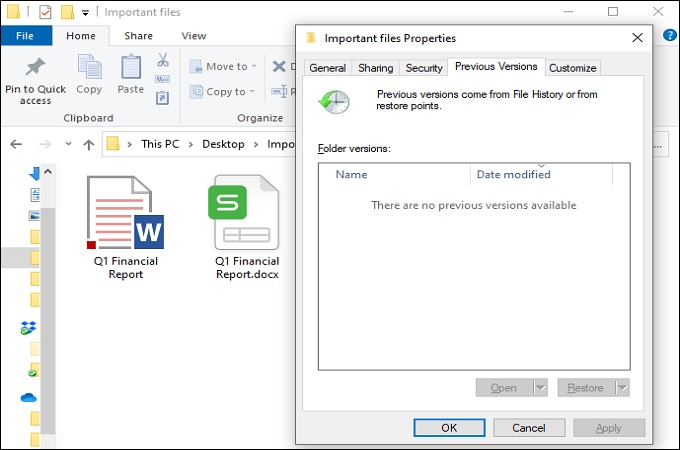 From the screen, select the version that you want from the list that will appear and hit the "Restore" button.
Use the System Restore Option
If the previous method failed to do the trick, then worry not because you can still perform another method. If the previous one only involved the specific file that was overwritten, this one includes the entire system. The "System Restore" option is a more effective way to recover overwritten excel file and other documents from your PC. Learn how to perform this method by following the steps below.
From your desktop window, click the "Search bar" and then search for "Create a Restore Point."
Select the program to open it from the search panel.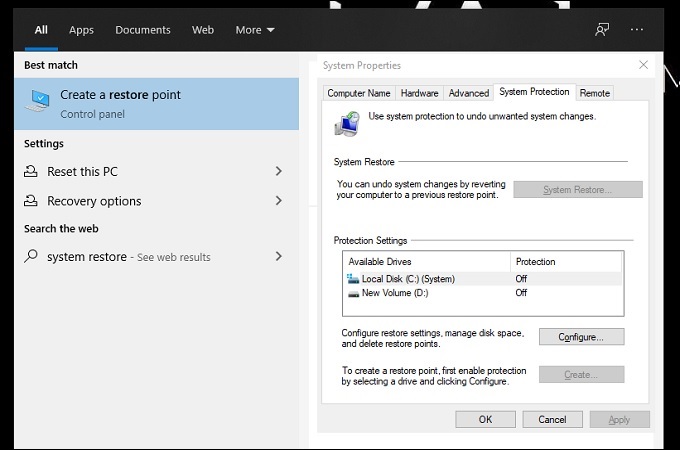 From the window that will appear, you will need to create a backup. After that, the tool will provide step by step instructions and all you need to do is follow them to completion.
Windows File Recovery Software
While using the previous methods are safe and good, there is no guarantee that you'll get the result that you want. That is why, for a fool-proof way, you can use ApowerRecover. This is a handy file recovery system that lets you recover files from your PC like Excel, Word, and media files like videos and photos. The tool possesses a deep scan feature that digs deep into your computer drives, to get the file that you deleted or overwritten. If you want to learn how to recover overwritten Word document using this tool, follow the steps below.
Download and install ApowerRecover on your computer. After that, launch the tool, and then choose the drive where the original file is located to scan it.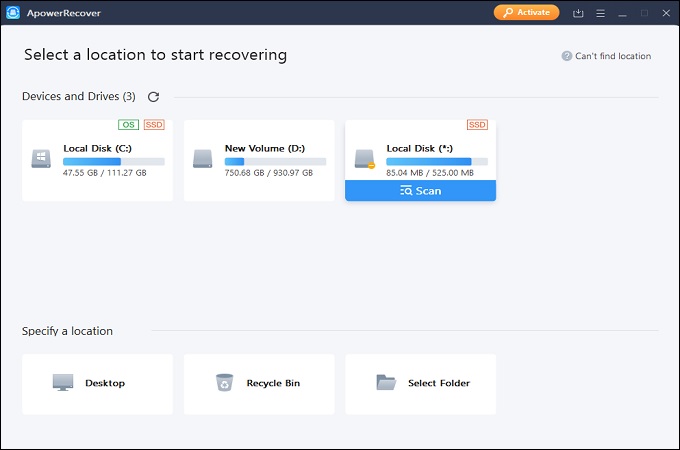 Once the scan is finished, browse through the items that were retrieved and select the Excel and Word file that was overwritten.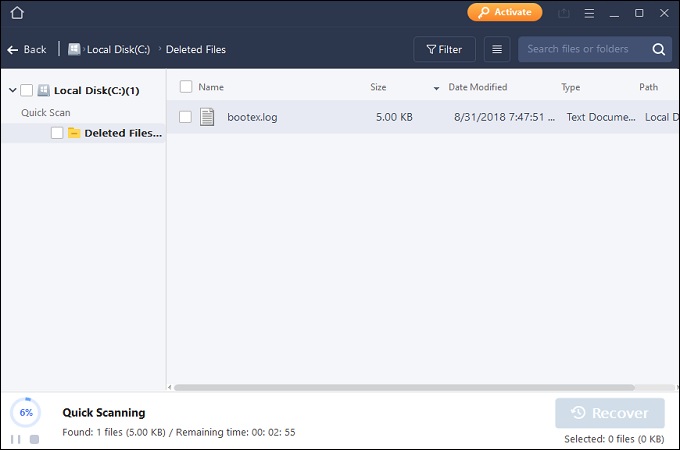 Finally, hit the "Recover" button to retrieve the file back its original folder.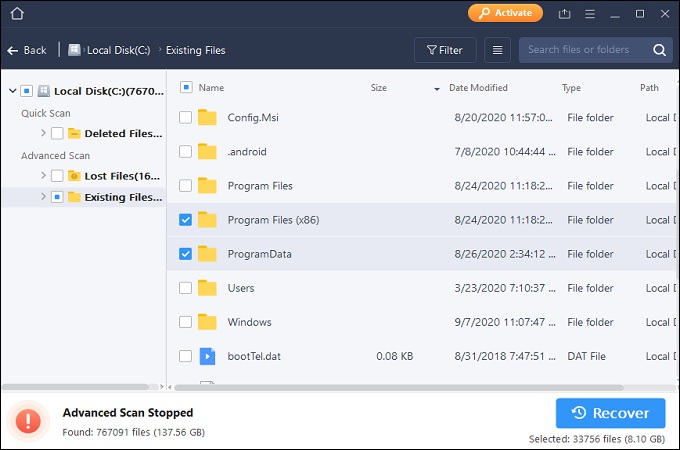 Conclusion
There are many occasions where an important Word or Excel file gets overwritten. However, before panicking, it is safe to know that you have options to recover overwritten files. That is where the solutions above come in the spotlight. The first two are free and are readily available but without any success guaranteed. On the other hand, ApowerRecover provides a safe and high-recovery rate for you each time.