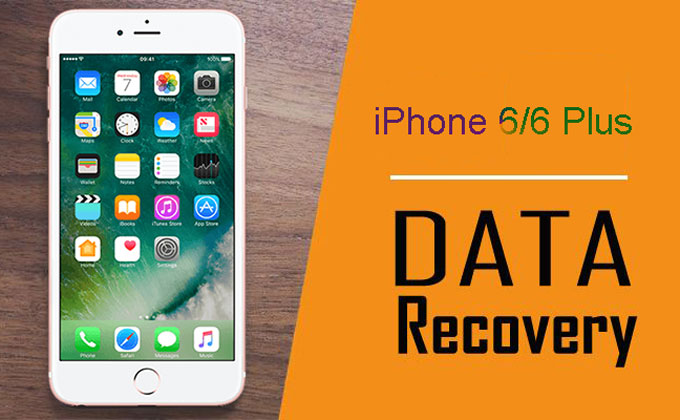 Hi, I just purchased an iPhone 6 and have been happily snapping pictures with it. However, a couple of days ago, I accidentally lost a load of these pictures after I updated my phone.

I really want those photos back and am wondering if there's a way to recover them? I put some of them in the "Photo Vault" app to store them securely, but they're gone too. Thanks in advance.
Scenarios of losing Data on iPhone 6: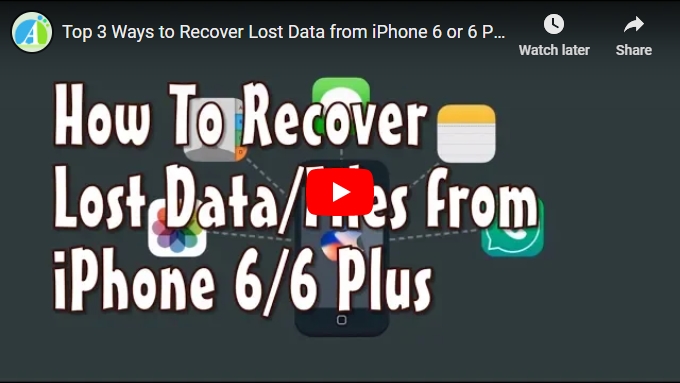 Sometimes, bad things happen to good people – here are some ways you may end up in a situation where you have to perform iPhone 6 data recovery:
As in the example above, you may have inadvertently deleted an important file from your phone such as a picture, a document, or a presentation.
Your new iPhone 6 may require a maintenance operation for which the Apple service center will wipe the phone (due to security reasons) – which includes all data on it.
Your new iPhone might become laggy due to several reasons. To bring your iPhone back to its normal performance, you will have to wipe it to its factory settings, and then you will have to recover your old files from a backup!
3 ways to bring back lost data on your iPhone 6/6 Plus
Solution 1: Restore files from iPhone 6/6 Plus with Apple iTunes
You can employ Apple's iTunes software to backup and restore lost data from your iPhone 6 Plus, iPad or iPod touch. To recover lost data using this method, you need to have a backup stored on the computer. Restoring the backed-up data to your iPhone is simply a matter of connecting the device to your computer (the one that holds the backups). Then navigating to "Summary" > Restore Backup". Select the backup you wish to restore from (the most recent one will be your best bet) and let the software do its thing.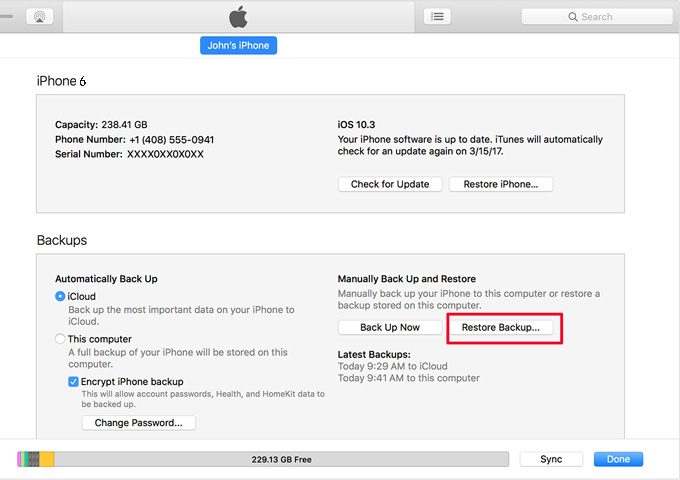 Solution 2: Restore files from iPhone 6/6 Plus with ApowerRescue
If you want the most complete package to recover deleted files from iPhone 6, look no further than ApowerRescue. The software packs the ability to restore 13 different types of deleted files from your iOS device even if you have not taken any iCloud or iTunes backups. It lets you restore data from backups and even lets you preview the analysed data/backup so you can choose the data you wish to recover!
Mode 1: Recover Data from iPhone 6
If you haven't made any backups to iCloud or iTunes or simply didn't make a backup recently with the things you need to retrieve, the "Recover from iOS device" mode is there for you. Connect your device (with the software running on your computer) and click the "Start Scan" button to start the analysis, after which the software will display a preview of all the files it detected during its scan of your iPhone. Select the files you want to bring back and click on the "Recover to Computer" button.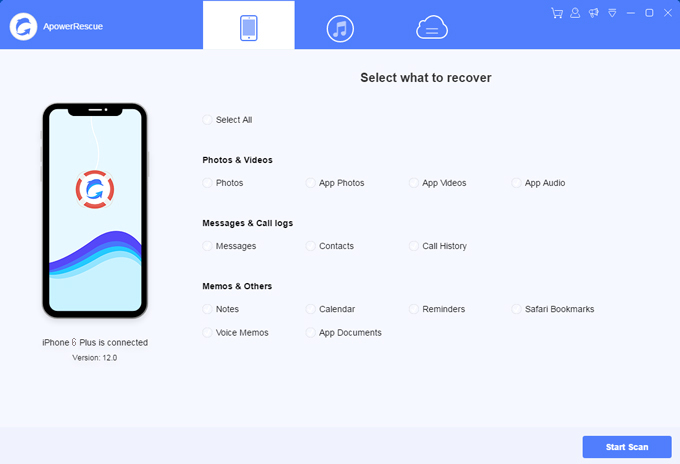 Mode 2: Recover Data from iTunes Backup
If you have a recent iTunes backup file available on the computer, select the "Recover from iTunes Backup File" mode, choose the backup file, click on "Start Scan" and wait for the scan to finish; select the data you want restored and click on the "Recover to Computer" button to proceed.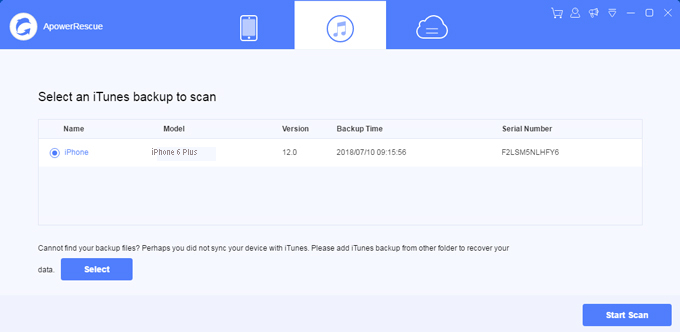 Mode 3: Recover Data from iCloud Backup
You can also restore lost data from iCloud backup by clicking on the "Recover from iCloud backup file" mode and logging in with your Apple ID / password. Be patient as the software builds a preview of all files present on your iCloud account. Select the files you want to restore and click on the "Recover to Computer" button to start the process.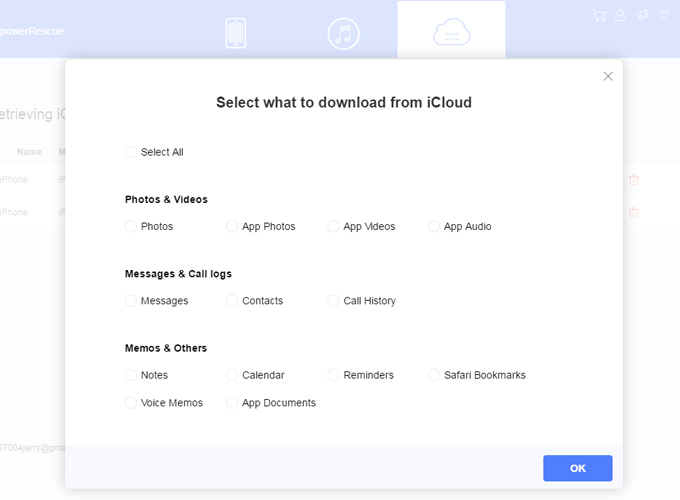 Solution 3: Restore files from iPhone 6/6 Plus with ApowerManager
If you want to look through the backup files and select only the items you need to recover, then you should find another data recovery for iPhone 6 Plus – ApowerManager. This third-party tool is one of the most comprehensive phone management software. Offering support for both Android and iOS, it lets you transfer files from backup in iTunes or local drive to iOS devices to recover lost items. It also provides valuable functions like automatical recognization, and to streamline the management of media files, etc.
If you have got a backup of lost files in the computer, you can connect your iPhone 6 to the computer with ApowerManager running, and in the "Tool" section, click on the "Manage Full Backup Data" button. It's also highly recommended for people who want to switch to a new phone to make proper backup.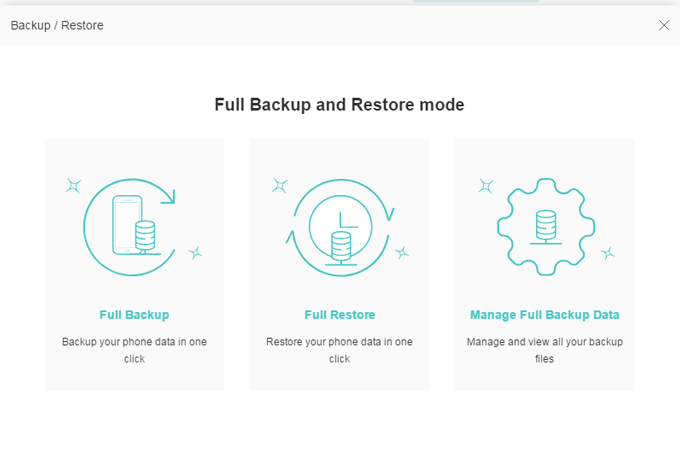 Conclusion
It doesn't take a rocket scientist to figure out how to recover the files on iPhone. ApowerRescue is the most reliable and comprehensive one to perform data recovery for iPhone 6 Plus. Its sole purpose is to allow users to recover/restore damaged or deleted data on their iPhone which is why it outstrips ApowerManager and iTunes/iCloud methods by a good deal. The completeness of its features makes it the best of the three methods.