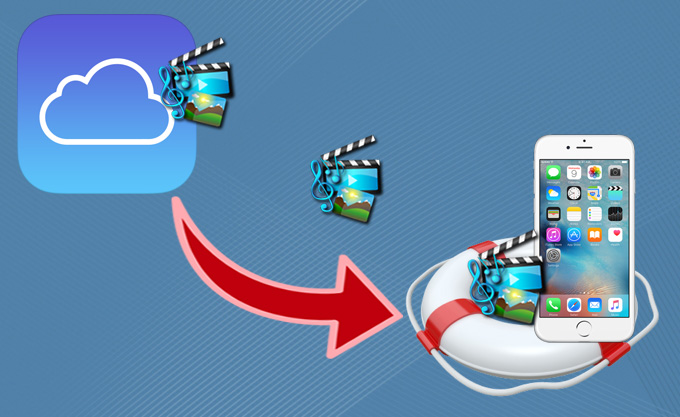 As an iPhone user, sometimes people may need to restore data from iCloud. There are different reasons why people find themselves in the need to restore iPhone from iCloud backup. However, it's a challenge to restore files even if you have the backup. You may find information tips on web about how to restore iPhone from iCloud, information you get is probably just for newly acquired phones but not those in use. If you just go straight to retrieve backup from iCloud, you will get all saved data back at once, it will cost much time to sort out those you really need. Here you can follow the steps below to get the missing data back precisely.
Hassle-free ways to restore iPhone from iCloud
How to Restore iPhone from iCloud
Get ready because there are many great ways to restore iPhone from iCloud backup. One of best ways is restoring iPhone data from an iCloud backup directly without a third-party tool. You can also get more help from Apple Support site.
On iOS 11 or later: Go to "Settings" > "Your name" > "iCloud" > "Manage Storage" > "Backups".
On iOS 10.3: Go to "Settings" > "Your name" > "iCloud". Click the icon of your iCloud usage, then tap "Manage Storage".
On iOS 10.2 or earlier: Go to "Settings" > "iCloud" > "Storage" > "Manage Storage".
Recover iPhone with ApowerRescue
ApowerRescue brings things you actually lost but not gets you duplicate items. You would be able to recover deleted pictures, contacts, SMS, Calendars, etc. that were in your iPhone. It also helps you to recover your notes, memos, reminders, videos that were in your iTunes backup. One of the best things about this software is how user friendly it is. You just select in the program the option to recover from your iOS device or other modes, and it will start scanning what is missing. You will get a view of those deleted files, and you will have the chance to select the items to recover. The same applies to photos, contacts, messages, apps, etc. Furthermore, the latest update covers even more comprehensive performance. Below are the instruction of how to recover iPhone with ApowerRescue.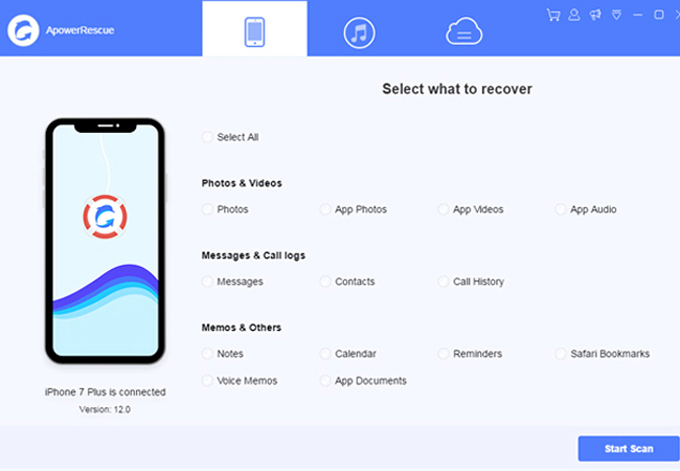 Download and install ApowerRescue on your PC by clicking the button below.
Run the program and connect your iPhone to your computer via the lightning cable.
Once connected, select data from the main interface and click the "Start Scan" button to let it analyzes your device.
After the scanning process, choose "Only show deleted" from the "Filter" tab and it will show you the preview of the contacts you have deleted or lost.
Finally, choose the ones you want to recover, then hit "Recover to computer" and select the folder wherein you want to place the contacts.
Conclusion
iCloud backup allows you to restore the entire data but deleting all the previous contents on iPhone. This may be not convenient for most iPhone users. With ApowerRescue, you are able to restore iCloud backup to iPhone efficiently. This software not only lets you recover your data from iPhone, but also works for a variety of devices.