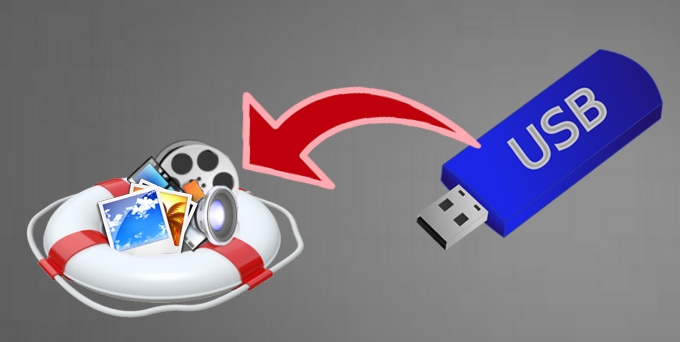 A universal serial bus or USB flash drive is a compact and portable device that stores data. It can be plugged to the USB port of a computer to transfer information.
As a convenient storage device that can be carried anywhere, many people prefer to use USB flash drives but sometimes, it's inevitable to delete files. Perhaps you'd like to recover some of your deleted files. For example:
I saved an important financial document in a USB flash drive, and I didn't save it anywhere else. I was deleting several unnecessary files in my USB stick when I accidentally deleted this document as well. Is there any reliable USB flash drive data recovery program that can help me recover my financial document? It's extremely important for me.
If you're experiencing a similar situation, here's the solution to your problem.
Two scenarios to recover lost data from USB flash drive for free
Scenario 1: Pandora Recovery – Recover files from USB devices
Pandora Recovery helps you recover data from USB flash drive for free. It has percentage indicators to show likelihood of recovery, and it also has a surface scan method to retrieve various types of files from formatted drives. However, the interface looks a bit cluttered and complex. Also, it prompts to install a browser toolbar during the installation process.
Here's how you can use Pandora Recovery:
Step 1: Follow the Pandora Recovery Wizard.
Step 2: Select "Browse", "Search or Deep scan" according to your preferences.
Step 3: Find the files you want to recover, right-click, and select "Recover to".
Step 4: Finally, pick your desired location, and select "Recover Now".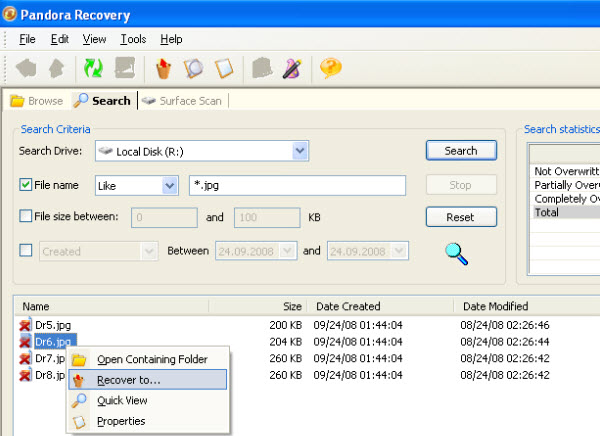 Scenario 2: Wise Data Recovery – Free Deleted File Rescue Tool
Wise Data Recovery is also a free tool that recovers deleted files from USB devices as well as permanently deleted files, and data marked by the operating system as free space. In the scan result, the program indicates whether the data is Lost, Poor, Very Poor, or Good in order to determine whether files are recoverable or not. However, the main disadvantage is that there are annoying pop-ups sometimes, and it may also be hard to retrieve files from corrupted external storage devices.
Follow these steps on how to recover deleted files from USB using Wise Data Recovery:
Step 1: Click the drop-down menu and choose the location of the lost data.
Step 2: Click "Scan" to find your lost files.
Step 3: Choose the items you'd like to restore, and click "Recover".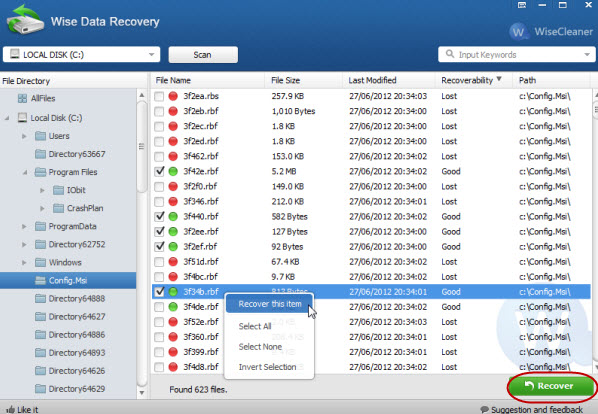 Data Recovery to recover deleted files from USB drive
Data Recovery restores a wide range of files encompassing more than 500 different formats. It recovers all types of lost, deleted and formatted documents with its lightning quick scan. The major advantage of this USB flash drive data recovery application is the user-friendly Wizard Mode that guides you throughout the recovery process in a few clicks only. It's a great choice for beginners as it lets you answer two simple questions only to recover your files. It also offers multiple options in Standard Mode.
More importantly, it supports both Windows and Mac OS so you don't have to worry whether you're using a Windows or Mac computer.
Here's how you can recover deleted files from flash drive using this powerful file recovery tool.
Step 1: Choose either the Wizard Mode or Standard Mode, and click Next.
Step 2: In the Wizard Mode, you just have to answer two simple questions. If you choose the Standard Mode, pick among four recovery modules: Lost File Recovery, Raw File Recovery, Partition Recovery, and Resume Recovery.
Step 3: Select a location to recover files, and click "Start".
Step 4: Once you've picked your files, click "Recover".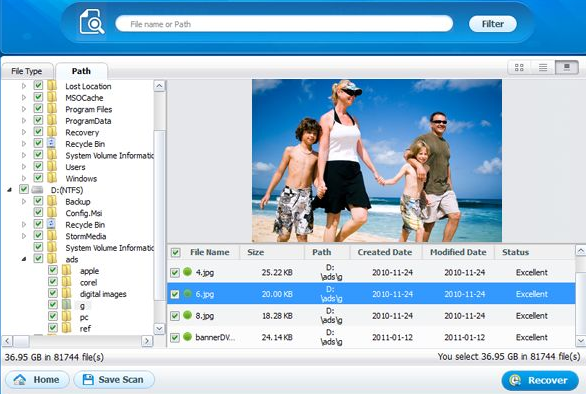 Comparison of the solutions
Pandora Recovery is good to use but the interface is not quite suitable for beginners. Wise Data Recovery, on the other hand, has a strong point which is the indication of files that are recoverable or not in the scan results. Still, it's not completely reliable in recovering files from corrupted drives. Among the three solutions reviewed, Data Recovery recommended by Apowersoft stands out mainly because it offers easy-to-use, fast, and effective recovery modes. It's a highly recommendable professional USB flash drive data recovery application with multiple recovery options.