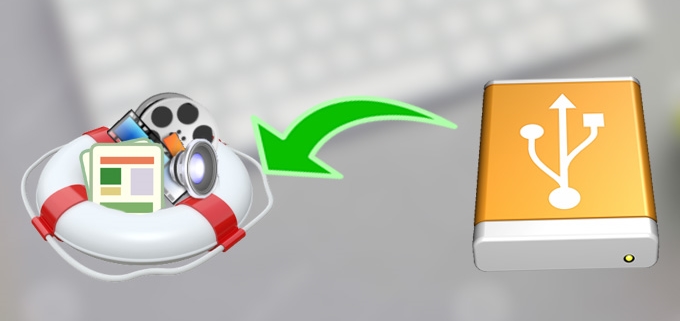 I use my external hard drive to backup all my important files. My computer crashed and had it reformatted. I was about to copy some files from my external hard drive to my PC but for some reason, I was not able to access my files. It was asking me to reformat the hard drive. I tried disconnecting and reconnecting and the same thing happens. I clicked on reformat and now, all my important files are gone. Is there any way that I could recover files from formatted external hard drive?
There are various reasons why you may be asked to reformat your external hard drive when trying to access it on your computer. This includes abrupt power outage, sudden disconnection of external hard drive and virus infection. Losing important files due to reformatting can be a big concern. But the good news is that there are various applications that you can use to recover missing files and we will discuss two of them in this article.
How to Recover Deleted Files from External Hard Drive
PC Inspector File Recovery (freeware)
The first method to free recover files from external hard drive is by using PC Inspector File Recovery. This is a free application that you can download and install on your PC. The size is pretty small at 586 Kb so it will not take much space on your computer. It can recover accidentally deleted files from your computer's internal and external hard drive whether they were accidentally deleted or lost due to reformatting. It can also find files even the drive's name is not showing on the list of drives detected.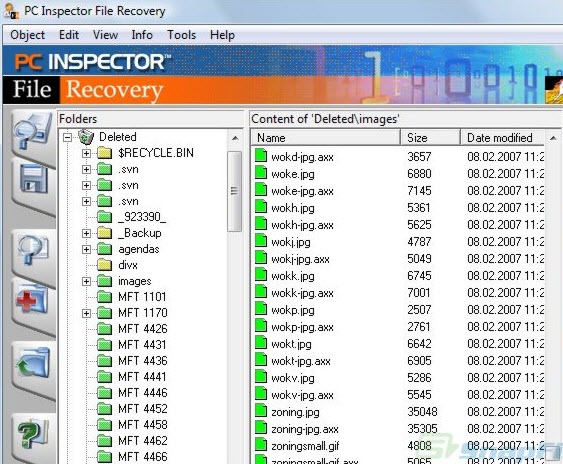 When you lost files that you wish to restore, make sure not to save anything yet on the hard drive to prevent the missing files from being overwritten. If this happens, it will not be possible to recover your files. Connect the external hard drive to your computer and run PC Inspector File Recovery. Once the scan is complete, you can save the recovered files.
While free, this external hard drive file recovery software also has its drawbacks. It only supports Windows, so you need to use another application if you want to recover external hard drive file for Mac. It also cannot recover all missing files. So there might be important files that you will not be able to get. Moreover, it installs third party apps during set-up. While they can be disabled, you might accidentally install them if you do not read carefully the options during installation of the software.
A powerful external hard drive file recovery tool
Another option is Data Recovery that is recommended by Apowersoft. This is a paid software but it can effectively recover all missing files on reformatted hard drive. This application is easy to use that even those who never tried using it before or never experienced recovering files will not have problems with it. It supports recovery of several file formats. No matter what the cause is for losing your data, this program can get them back for you.
It comes with two recovery modes namely the wizard mode and standard mode. If you would like assistance on how to recover encrypted files from external hard drive, you can use the wizard mode. Just answer the two questions that will be asked to you and it will find your files. If you want to be more precise, you can choose the standard mode where you can choose from five recovery options. It lets you preview files before restoring them to make sure that you have the correct data.
By the way, this external hard disk data recovery tool is also completely compatible with Mac OS X. If you are a Mac user and troubled by how to recover files from external HDD, please refer to this following instruction.
The brief steps on how to recover files from external hard drive on Mac
Step1: Run this Mac external hard drive file recovery software after downloading and installing it. And then choose a file recovery mode that you need.
Step2: Select your external hard drive that you want to recover files from and click "Scan" button.
Step3: Click "Recover" icon to start recovering your external hard drive files after scanning the whole external hard drive.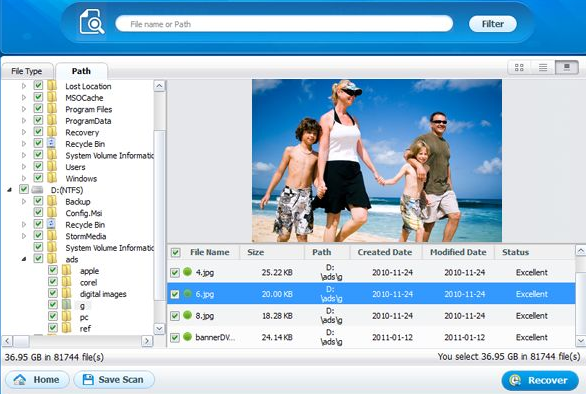 Note: Before recovering your lost external hard disk files, you can preview them in order to recover your right deleted files.
Tips: If you lost your Excel files in your external hard drive, you can also refer to the article – how to recover lost excel spreadsheet. In that paper, you will find more ways to complete your job!
Conclusion
Now that we have discussed the two programs, we could conclude that it is best to use Data Recovery to recover deleted files from external hard disk. PC Inspector File Recovery may be free but it cannot recover all your missing files, which this Data Recovery can do.