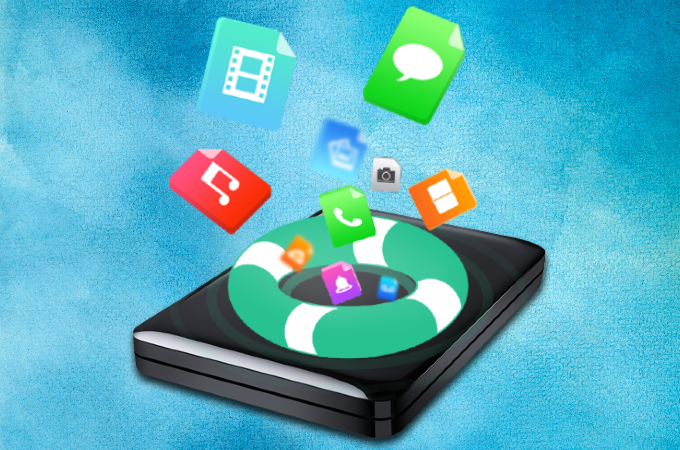 External hard drives are one of the most useful computer peripherals out there. Not only can you make it an extension of your hard drive storage, but you can also bring your files anywhere you go. Most of the time, people store important documents in these external drives, and use them for meetings and more. However, being a bootable drive, it is prone to file corruption resulting in deleted documents. Luckily, getting these files back today is not as complicated as it was back in the days. Listed below are some of the best ways to recover external hard drive documents, that you can try out. Apart from that, you will learn some of the most common issues that causes file lost on external drives.
Recover External Hard Drive Files
Common Cause of File Deletion
As mentioned above, losing files from an external hard drive is nearly impossible to avoid. That is because there are some factors that always contributes to this situation. Before proceeding to recover data from external hard drive, you must first learn about the common causes of file deletion. Here are some of the most common causes of file deletion on external hard drives.
Virus attacks
Corrupted file storage
Disk damage due to sudden power interruption
Unwanted storage format
Physical damage in the external hard drive
Recover Files with ApowerRecover
The dilemma of losing your external files is really tough to deal with. This is most of the time true, especially when the files are very important. It's these times where you need to employ the help of a professional file recovery tool. With that being said, you can use ApowerRecover to recover files from external hard drive. Here are the steps to use ApowerRecover.
First, download and install the tool on your computer. After that, launch it on your PC and the homescreen will appear. At the same time, connect your external hard drive to the computer via USB cable.
Select the external hard drive from the locations available. Hit the "Scan" button, and the tool will start the search for the deleted files.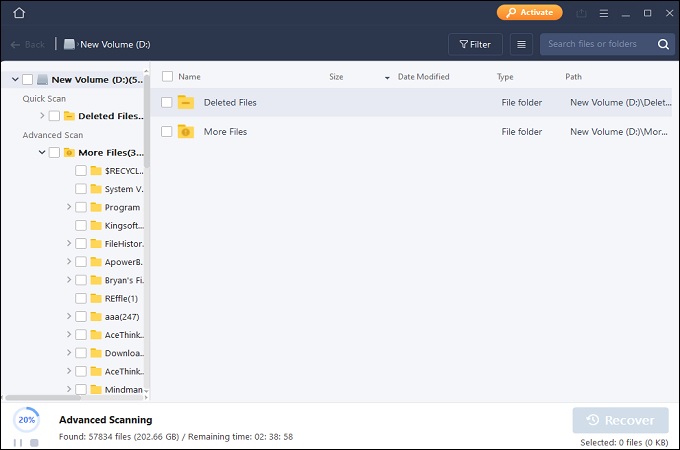 Once the scan is finished, the list of files that used to be on the external hard drive will appear. Select the files that you want to retrieve and finally click the "Recover" button.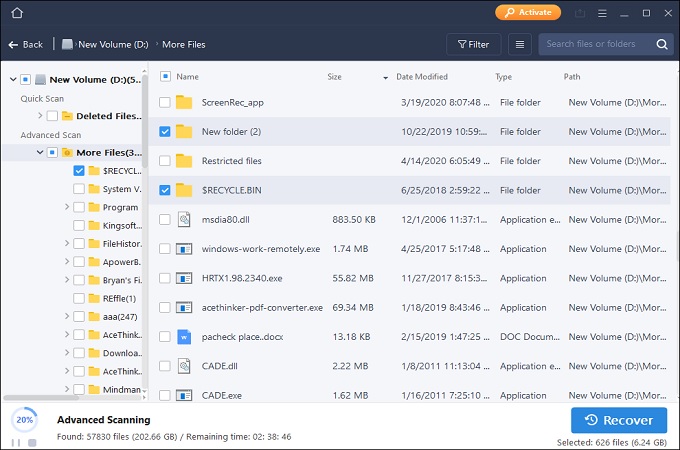 Tips to Avoid Losing Data from External Hard Drives
Although losing your files from a storage is bound to happen, you always take measures to make sure that you'll get them back. Aside from using data recovery tools like the one above, there are some methods that you can do at the very least. Here are some tips that you can start practicing to keep your important documents safe and sound all the time. These tips will at the very least keep you from searching for ways to recover deleted files from external hard drive every time.
Keep multiple copies of your files stored in a separate external hard drive.
Hide your important files to avoid unwanted access and mitigate accidental deletion.
Protect other files with password encryption if possible.
Always keep a flash drive with you in case of such emergency.
Conclusion
Losing files from an external hard drive is really depressing. That is why knowing a thing or two about ways to recover external hard drive files is a must. On that note, you can rely on ApowerRecover if the situation is dire. Not only will you get your files safely, but will also have the option to retrieve long lost files from your computer.