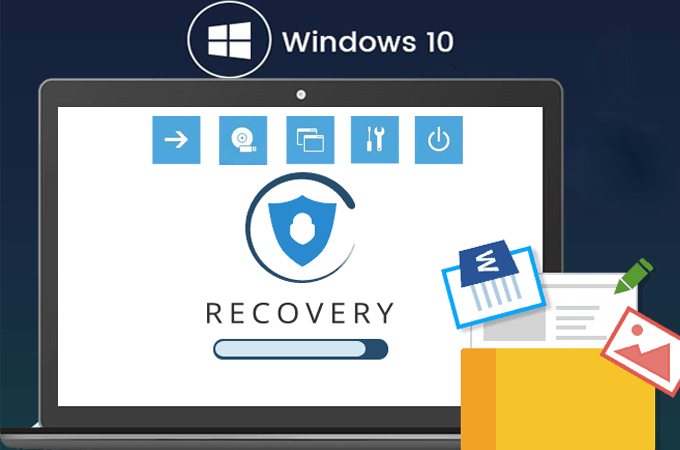 Oftentimes we delete files to free up space on the computer and store new files. Truth be told, it is an easy yet risky way when trying to free up computer storage. We tend to accidentally or intentionally delete important files on your computer. In some cases, files are permanently removed in Windows 10 due to malware installed on your computer. Regardless, here we will discuss the effective methods to recover deleted files in Windows 10.
Doable Methods to Recover Deleted Files Windows 10
Recover from Backup
Taking advantage of Windows 10's backup feature goes handy in events like this. In case you didn't know, the Windows system allows you to perform backup to save help you in the future in data loss. By doing so, you don't have to worry if you have deleted the important files on your computer. As the saying goes, "Prevention is better than cure." Hence, if you were able to set up Windows backup, here's a simple guide on how to recover deleted files in Windows 10.
First, you need to open the "Start" menu by pressing the Windows button on your keyboard.
Select "System and Security" from the options and you will be directed to another panel.
Next, go to the "Backup and Restore (Windows 7)" section and then click on "Restore my files" and then follow through the setup wizard to restore your permanently deleted files.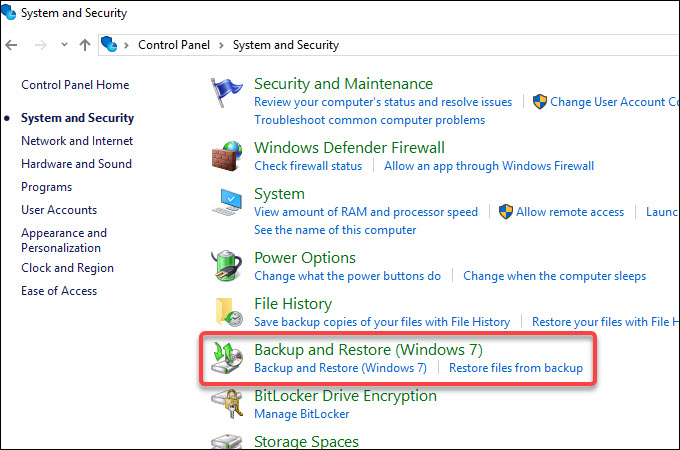 Recover from Previous Version
You can also use the Previous Version feature of Windows 10 to previous versions of your folders and files. As long as you've set it up, you will be able to retrieve them. The following are the steps to recover permanently deleted files in Windows 10.
Look for the folder where all the files are located and deleted. Then, right-click on the folder and select "Restore previous versions."
This time, choose the file version from the versions available. There you can see the date and time which will help you determine which version to restore.
To finally recover the permanently deleted files, click the "Restore" button.
Windows Data Recovery Software
If the above solutions were not able to solve the problem, better yet, use file data recovery software. What's so good about these programs is that they have a number of useful features not to mention they can restore deleted files in Windows 10 quickly and effectively. Without further explanation, here are some of the best Windows 10 file recovery programs.
ApowerRecover
Restore your erased files from your PC using ApowerRecover. This is an excellent solution that works on Windows 10 and even offers support to Mac. More importantly, there's no need system requirements you need to worry about. Besides, it can recover various deleted file types including photos, videos, documents and other valuable files. You can also use it to undelete files from removable drives, local drives and lost partitions. Follow the instructions below to recover deleted files in Windows 10.
Download ApowerRecover then launche it after the successful installation.
Select the drive where the deleted files are located and click the "Scan" button associated with the drive. Prior to the recovery process, you can specify a folder where you want the recovered files to be saved.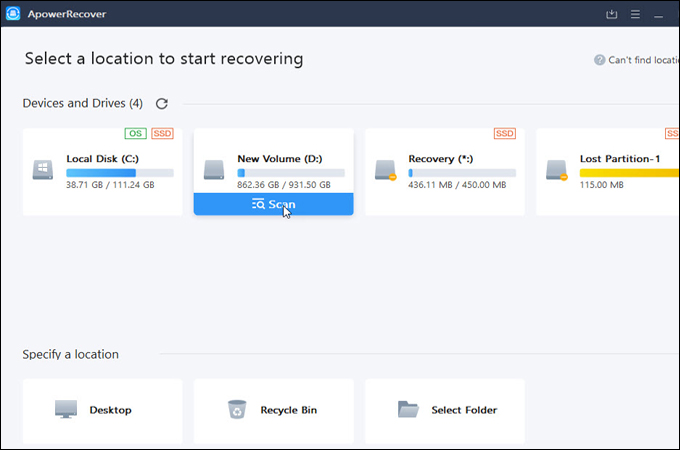 A list of folders will appear. From here, select your desired folder to recover and click the "Recover" button. After a few seconds or a minute, you should be able to recover permanently deleted files in Windows 10.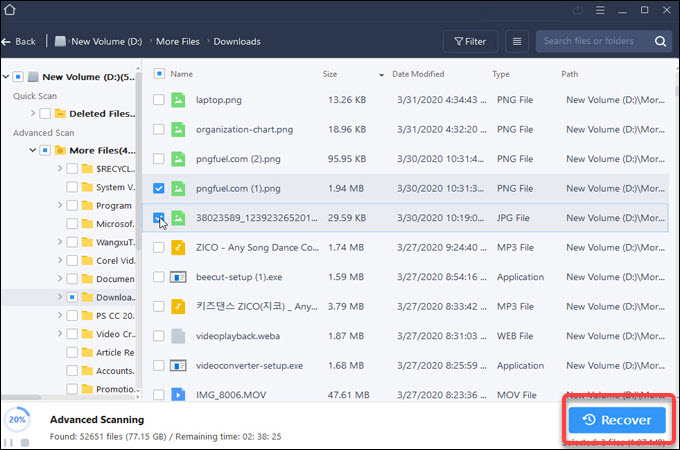 Wise Data Recovery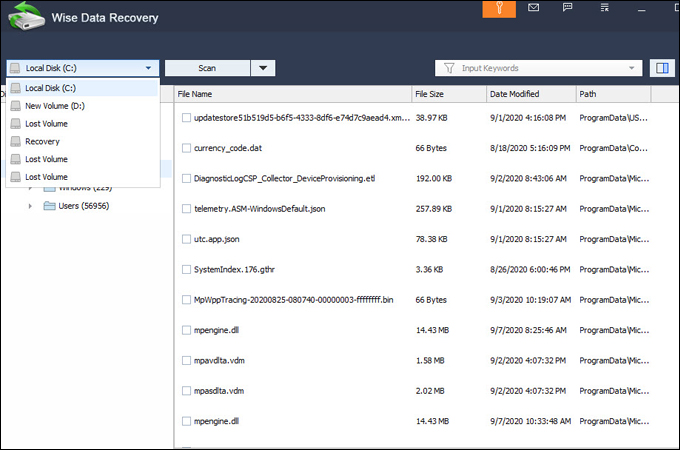 Alternatively, you can use Wise Data Recovery when trying to get back your precious files from your Windows 10 computer. Usability wise, the tool has a clear user-interface and provides ease of use. In addition, you can use its search feature by typing keywords to look for a specific file or folder. In this way, you will be able to quickly recover the files you need. What's more, it comes with a preview file panel that enables users to see all recoverable files and recover deleted files in Windows 10 conveniently.
Paragon Backup and Recovery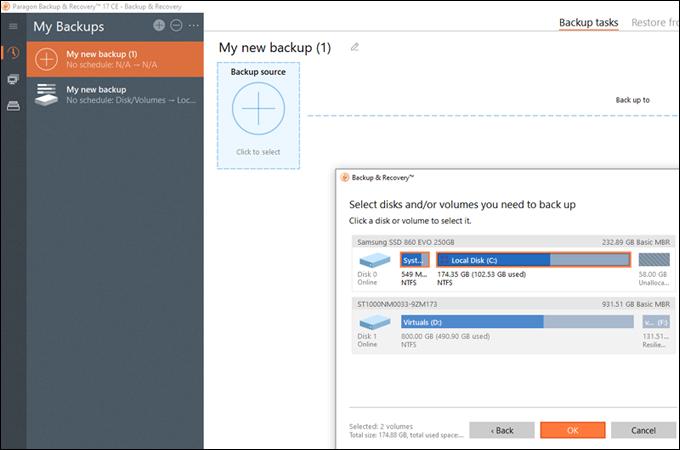 Another data application that is worth a try is Paragon Backup and Recovery. This is a multipurpose program with support for both recovery and data backup. Regarding its backup feature, you can operate automatic backup routines through setting a schedule. This also includes custom backup parameters where you can set the backup type, scenario-based backup jobs, and a lot more.
Conclusion
Accidentally erased files can happen to everyone. Luckily, Windows 10 provides features by means of recovering from backups and previous file versions. Meanwhile, you may opt to data recovery software to effectively recover permanently deleted files in Windows 10 in case you weren't able to activate the backup features on Windows 10.