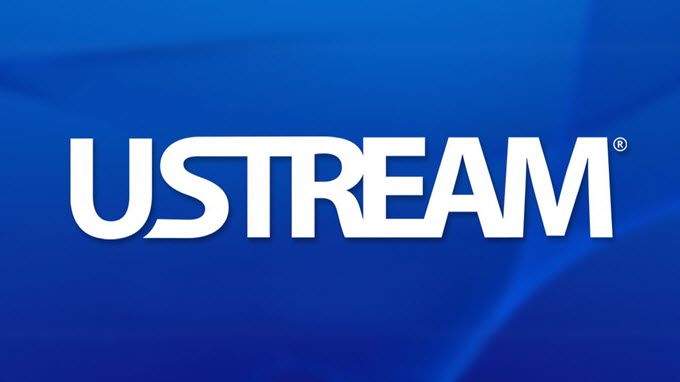 Ustream is an online video streaming site where numerous videos clips are available such as news, entertainment, sports, live show and music, etc. Sometimes, we may want to watch these fascinating videos offline during our leisure time. Maybe the best way is to download it. However, some videos can't be downloaded successfully due to unknown reasons. Rather than spending lost of time on figuring out how to download, the even better yet more convenient way is to record. For this case, we may consider using some recorder applications. These apps work as recording anything's happening on your computer including Ustream videos, then you can safely keep them as MP4, AVI, WMV, etc. in local drive. The guide on how to record Ustream videos without loss of quality will introduced after the jump.
Explicit Guide to Capture Ustream Videos
1. Apowersoft Free Online Screen Recorder
If you prefer using free application, Apowersoft Free Online Screen Recorder is a nice choice. As the name indicates, you can use it without payment or installation. Also, it does a great job in recording screen. The tool can record computer screen and web camera, system sound and microphone audio. It can export various video formats including MP4, WMV, AVI, MOV, FLV, MPEG, VOB, ASF. To record Ustream videos, you can check the following instructions to know how to work it out.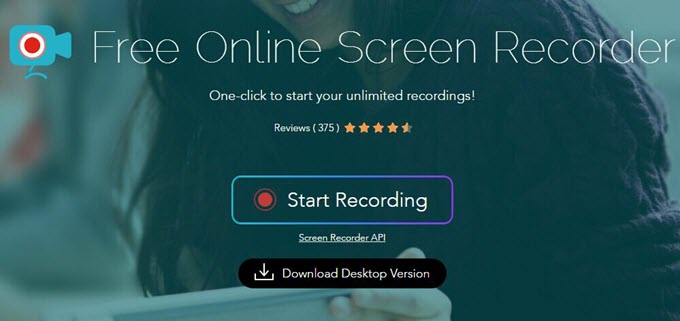 Visit the website of Apowersoft Free Online Screen Recorder, click "Start Recording" to start the program
Select video and audio input source, set video quality and video format as you prefer.
Open a video you want to record in Ustream.
Adjust the recording area and click red "REC" button to start recording.
While recording, you can do edit on the screen, it will be stored to highlight the video.

Pause and click tick icon to save the video.
Sometimes you may need the Task Scheduler that allows you to plan recording tasks, so that you can record Ustream Live even at your absence. You can download the desktop version to enjoy the function. Just open Apowersoft Screen Recorder Pro, Click "Setting" and "Task Scheduler" to set recording time, duration and region, the screen will be automatically recorded when the time is up.
2. Screencast-O-Matic
Another Ustream recorder is Screencast-O-Matic which features making screencast and taking screenshots. It provides four formats like AVI, MP4, FLV and GIF for the output videos. When you have done with screen recording, you can upload the video to YouTube and its video sharing site immediately. You can do as follows to make screen recording with this tool.
Download and launch Screencast-O-Matic.
Click the Mic icon then choose a preferable audio input.
Adjust the recording frame to capture Ustream live video then press "Start" button.
Click "Stop" button to finish recording and save your video in hard drive in the format you prefer.
(Optional) If you prefer, you could click "Publish to YouTube" button to upload your video to YouTube for sharing.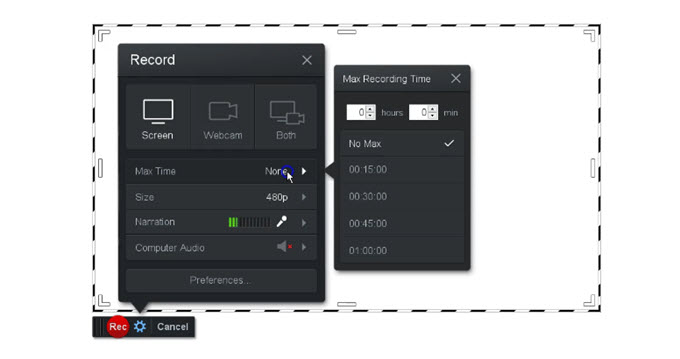 Notes: Trial version only allows users to make screen recording for no more than 15 minutes with watermark attached.
3. oCam
oCam is a completely free program for users to record videos on desktop and even the games they are currently playing. It's also feasible to record Ustream live video with this tool. It provides various video formats, such as MP4, FLV, AVI, WMV, etc. Giving you guarantee of viewing recorded video in original quality. Therefore, you needn't to worry about that recorded Ustream video will lose quality. The exact operation steps are as below.
Install and open oCam then go to "Tools" > "Options" to configure recording settings based on your preference.
Click "Sound" button to choose an audio input.
Choose desired video format in "Codecs".
Play Ustream video on browser, then drag the recording frame to fit the playback window and then press "Record" button.
Press "Stop" button to save the video in your disk when Ustream video is over.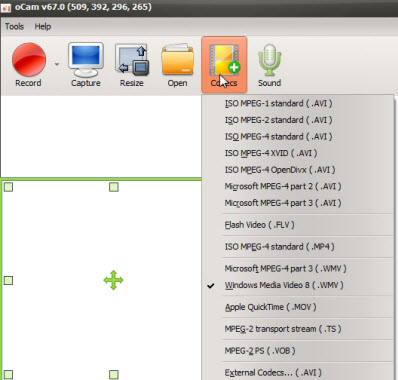 Notes: Although this application is 100% free, there'll be ads shown on its interface. That's maybe a little annoying.
Capturing the videos from Ustream would be an easy job with these applications suggested above. However, Screencast-O-Matic is not for free and oCam falls short in advanced functions like real time editor and task scheduler. To record Ustream, it's recommended to use Apowersoft Free Online Screen Recorder for its comprehensive functionality.