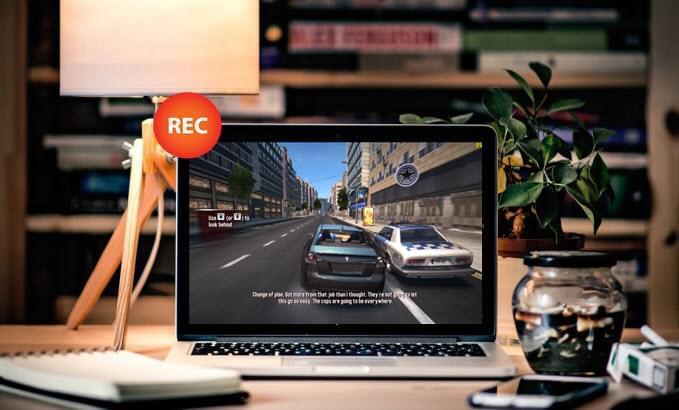 Videos games have evolved at an alarming rate from the early SNES to Playstation, Xbox and Wii. Video games used to be the most favorite way of entertainment, but they're getting less popular now. Within the environment that more and more people would like to spend their time in PC games, players also need to record PC gameplay. In doing so, they are able to capture a specific scenario in their games to preserve, or share to their friends as an achievement. Some players record their actual gameplay to result in a visual tutorial for helping others to pass a specific stage in a game. However, some may wonder how they could record PC gameplay. In this case, you can check the solutions from below.
Ways to Capture Your Gameplays
There are different ways to record gameplay on PC, you could either use an online application or desktop stand-alone software to achieve it. However, not all of the game recording tools meet everyone's expectation, some of them are just fraud and may mess you up. So for perfect gameplay recorder, here are the two ways to record computer games.
Use Apowersoft Free Online Screen Recorder
This one an excellent free recording application that is pervasively used for recording any screen activity including gameplays. It works as saving the full motion of anything on your screen and proves to be better than similar online tools. Here are the strengths that make this PC game recorder an outstanding one.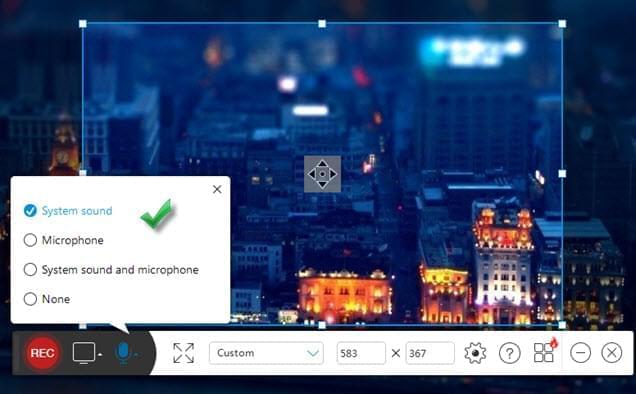 Free to use.
Allows users to adjust audio input, which is a must-have option for those who makes video tutorials or commentaries for games.
Supports all systems including Windows and Mac.
No limitation for the length of video recorded this way.
No watermark or annoying advertisements.
Utilizing it is quite simple, hit the "Start Recording" button on the official page to initiate this application. Note that if it's the first time using it, you are required to install a launcher, which is quite safe and secure, to launch this recorder. While capturing gameplay, users can also click the webcam icon on the recording control bar to insert webcam into the recording for making picture-in-picture video.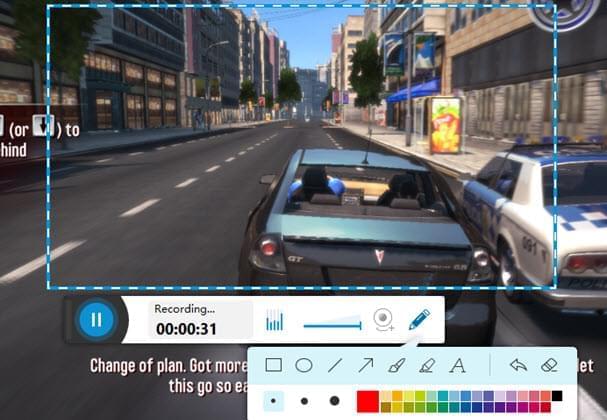 After you have recorded the game, then it's time to touch up your videos with effects, transitions, callouts and more. In this case all you need is a powerful video editing program that will help you to create an amazing video. This program is no other than the built-in video editor. This fantastic gadget has equipped with multiple unique effects as well as reliable editing options which are perfect for video customization.
As you'd expected, this tool also has a desktop pro version which features more functions compared to the online version. It provides more recording modes and supports creating schedule tasks for recording, uploading and editing videos. Feel free to get it from below and start your free trial.
Make use of Fraps
Another popular way of capturing any gameplay moments on the computer is by using Fraps. Fraps is a video capture program that works upon installing it to your computer. Screen activities in DirectX and OpenGL games and applications can be captured with it. It can basically record video games that the users want to keep. Aside from making screencast, it also capable of taking screenshots and saving images in BMP, JPG and PNG.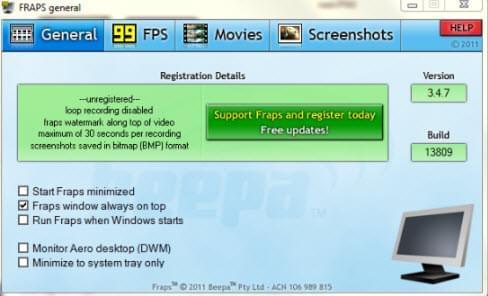 Bear in mind that its free version is limited to 30 seconds recording. And videos are attached with watermark. But you can purchase its Pro version to access full features. To learn more about this program here is its pros and cons.
Pros:
Compatible with most Windows OS.
Provides quality video recording.
Cons:
Generates recording in huge file size.
Takes up much system resources and slows down your system.
No support for Mac operating system.
Above are the solutions on how to record gameplay on PC, you can choose the one you prefer and download it to give it a try! Hope those methods do a great help for sharing amazing game tricks.