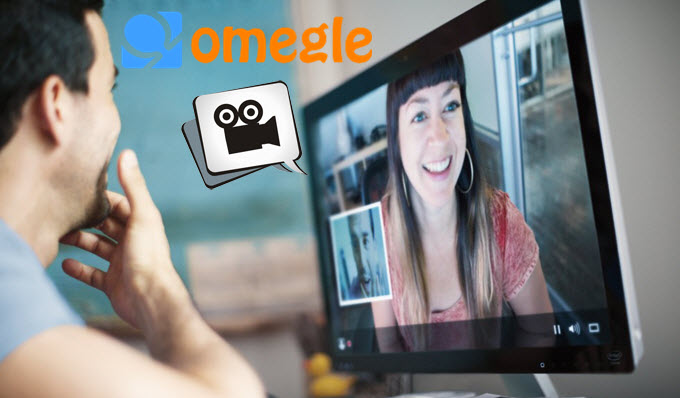 Omegle is a free online chat website that allows communication between two strangers with no signup required. It works by pairing users in one-to-one chat sessions in which they can anonymously converse with strangers (via text or video conferencing) using the aliases "You" and "Stranger". You may find someone from across the world who has a cool talent that you want your friends to see. Or alternately, you might have a conversation with another individual which could be worth sharing with others. In any case, you want to record Omegle interactions, though it's not available on Omegle, you could still utilize third-party tools below.
Multiple Ways to Capture Omegle Video Chat
#1 Apowersoft Screen Recorder Pro
If you are wondering how to record Omegle videos easily and quickly, Apowersoft Screen Recorder Pro lets you capture the video chat along with audio on your computer. This tool is compatible with Windows and Mac. It gives you the ability to record all or part of your computer screen through different modes. The flexible recording modes is particularly useful for recording video/audio directly from applications using your webcam e.g. Skype, Gchat or Omegle. Besides, it comes with a video uploader that enables you to upload video to YouTube and FTP server immediately.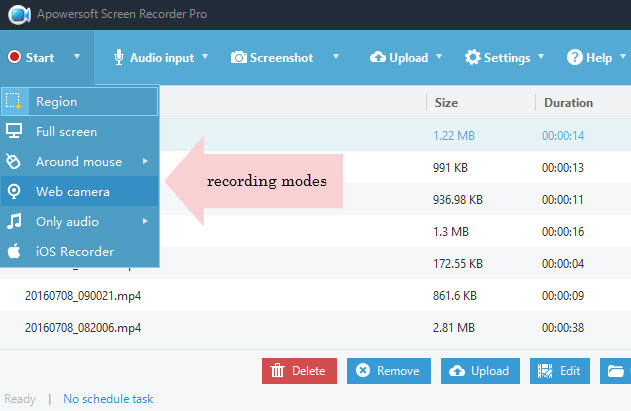 Here are the salient features of this tool:
One-click computer screen recording
Unlimited video/audio recording
Record screen with microphone and system sound
Capture screenshots at your discretion
Make quick edits while recording
As for how you can use it to record Omegle sessions, you just need to follow the steps below:
Click the button above to download and install this recorder in your PC and then launch it.
Before beginning the recording, choose the audio source. You can select "System", "Microphone", "Both system sound and microphone" or none as you desire.
Go to "Settings" > "Options" to fine tune your recording experience by setting up hotkeys or modifying cursor settings.
Once you are satisfied with the options, go to "Start" > "Record", drag and resize to drag a region on the chat session to record it.
Click on "Stop" once your Omegle chat session ends, and your video will be saved in your hard drive.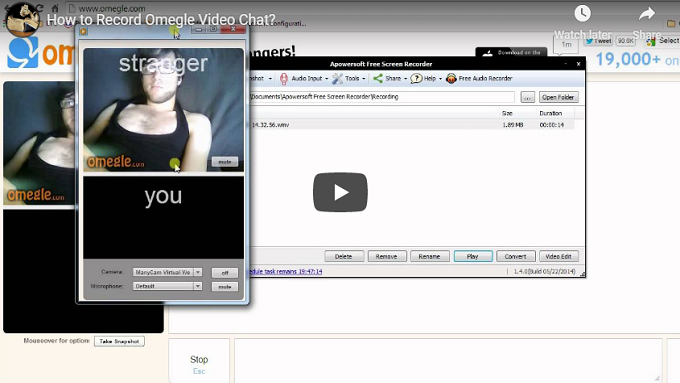 This application also has a free online version which also works wonderfully in screen recording. In addition to capturing Omegle video chat, it also lets you capture video game montages and create scheduled tasks that is capable of making the program to record screen automatically.
#2 Screencast-O-Matic
Screencast-O-Matic is another tool which can be used to record Omegle videos. All you need to do is visit this website and click on "Start Recording". After you have chosen the region to record, click "Start" and the selected region will be captured (it's the Omegle chat window). You can also record webcam video. Click on "Done" when you're finished with the chat session, after which you can upload the video to Screencast-O-Matic.com or YouTube, or save it to your computer as a video file.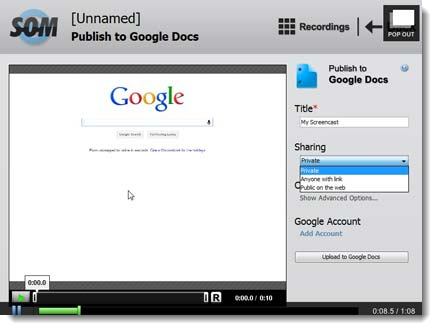 However, the downside of recording Omegle videos through this tool is that the free version only allows you to capture screen and system audio, if you want to record video chat with system sound and microphone included, it requires you to upgrade to a Pro account. Moreover, the free version also won't let you use any editing tools to enhance the video.
#3 Camtasia Studio
Camtasia is another software which you can use to make Omegle recordings. Boasting a smooth, top of the line screen recording program that lets you choose the region you wish to record, this software also lets you enhance the captured video through its video editing features and share it on various cloud platforms.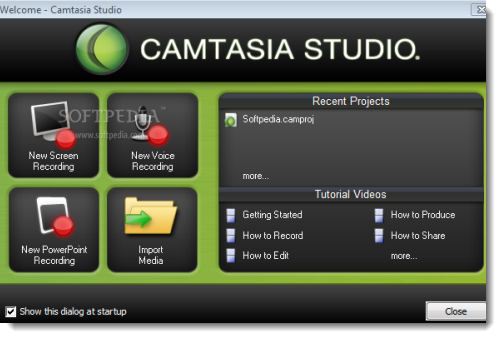 The flipside of this software is that it is paid. Only available as a trial for a limited amount of time, it won't meet your requirements in the long run unless you purchase its full version. Besides, many people complain about its fussy setup process and compatibility.
Compared with the other two screen recorders, Apowersoft Free Screen Recorder is a better choice for recording Omegle videos. It lets you capture, edit and convert your recordings without any charge whereas the other two software require payment before letting you do so to full effect.
How to Take Omegle Screenshot?
Sometimes, you just want to capture a screenshot of a particular part of your Omegle session instead of a whole video – to illustrate a point or share an on-the-fly occurrence with a later audiences. Although, Omegle has a built-in "Take snapshot" feature to instantaneously capture the conversation on your discretion. The problem is that it does not come with additional features like making quick edits, uploading and sharing images online.
And to meet such needs, Apowersoft Free Screen Capture is a nice choice that lets you to take customized screenshots for the selected region or window to capture. Besides, you can also edit them to add illustrations or comments as required, and share them conveniently to most major social media platforms or via email. Moreover, it lets you take quick screenshots through your keyboard by the use of hotkeys, which is especially useful when you want to capture a screenshot during an Omegle conversation.