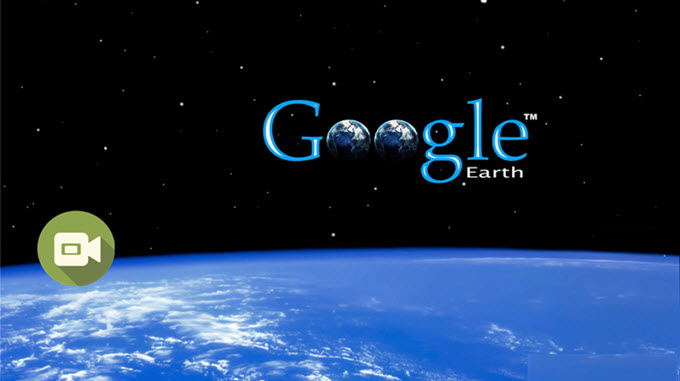 Google Earth is an awesome map application that lets you fly, on the screen, from outer space into a specific location on Earth. It's really cool to make a video that records the movements from one location to another in 3D view. However, only the Google Earth Pro ($399/year) and Google Earth EC (the charge is not fixed) users can enjoy the privilege of utilizing the Movie Maker feature on Google Earth and saving the recording to your local file. As for the free version users like you, a free screen recorder may be a good alternative to that built-in Movie Maker. So this article offers you three best free screen recorders to record Google Earth.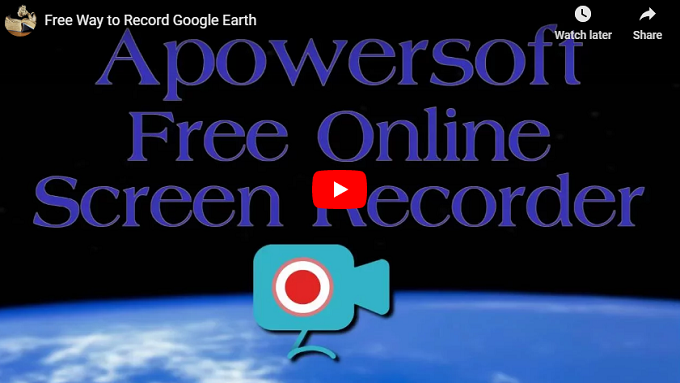 1. Apowersoft Free Online Screen Recorder
Apowersoft Free Online Screen Recorder is a web-based application that enables you to record anything displayed on your screen. It now can be used on both Windows and Mac. And this recorder has a friendly user interface which enables you to conduct the program easily. With this tool, you can record the screen as long as you want, and the recorded video can be saved in high quality. What's more, it can also record audio from your computer system, the microphone or both audio sources along with the video synchronously. To capture Google Earth video with this free recorder, just follow the steps below and you will know: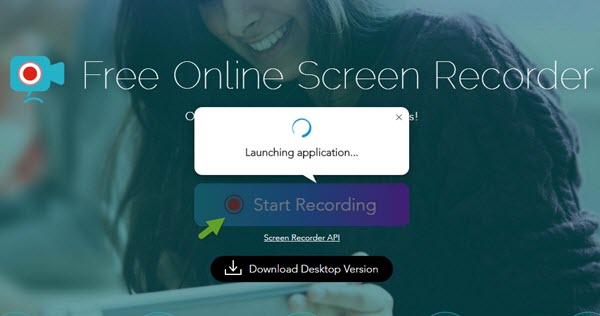 Navigate to the webpage of this Google Earth recorder, then press the "Start Recording" button and launch the application. For your initial visit, you need to download a simple launcher to activate the tool smoothly.
Once its interface pops up, preset some necessary options such as audio input as well as output format.
Open Google Earth and get ready for recording.
Adjust the rectangular frame to be suitable for recording. Once done, click "REC" button to start recording and display your tour or animations on Google Earth. While recording, you are capable of adding various lines, arrows and texts to the video.
When you want to finish, click pause button and check the tick icon. Preview your video and choose to save it into video file or GIF. After that, it will publish the file automatically and you can find your video in the selected folder.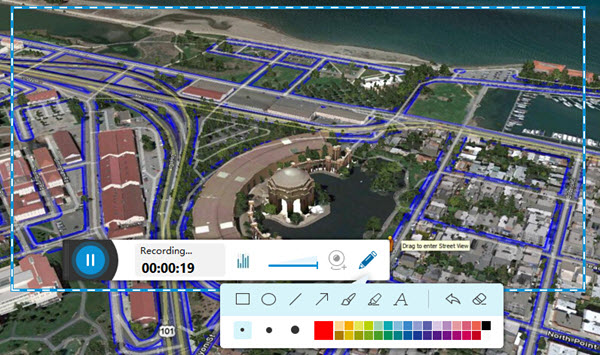 By the way, if you would like to get more extra features such as creating recording task, converting video format, as well as editing video file, then you are recommended to make use of the pro version of this screen recorder.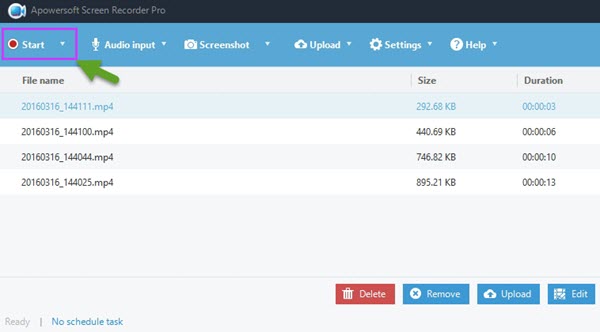 With a Task Scheduler, it can record your screen automatically even if you are absent from your home. Moreover, it allows you to convert the video to various formats, including MP4, AVI, MOV, WEBM, MKV, MPG, 3GP, SWF FLV, etc. And it also enables you to make edits (trim, crop, add effects and subtitle) to the video. To enjoy all the advantages of this recorder, just hit the download button below.
2. Jing
This is another free screen recorder which allows you to record Google Earth without spending a cent. It is also compatible on both Windows and Mac. In addition to video recording, this tool also enables you to take screenshot of anything displays on the screen. To record a tour on Google Earth with this tool, you can follow the guide below:
Install this application on your computer.
Open this recorder, move your mouse to the little sun icon on one edge of your screen, and choose "Capture". You need to create an account the first time you use it.
After that, your mouse cursor will turn into a crosshair. Drag your mouse to select a recording area. Release your mouse, click the "Capture video" button and you will start to record video from Google Earth.
Hit the "Finish" button to stop recording. Then the video will pop up for you to have a preview of it. You can choose to save it to your local file or not.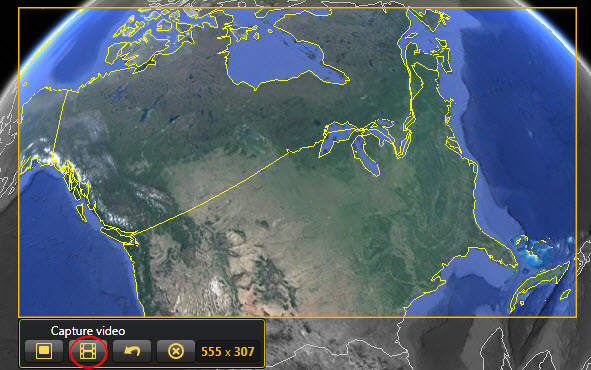 This recorder is indeed simple and easy to use, but it lacks many features that Apowersoft Free Online Screen Recorder has. It only allows you to record a video for 5 minutes and there is no editing option during the recording, which is very useful to make some highlights or instructions on a map.
3. Screencast-O-Matic
This is another free recorder you can use to record Google Earth. It is also an online application which you can initiate by clicking "Start Recording" on its home page, which sometimes takes a really long time to load. This free tool allows you to record screen for 15 minutes, but there will be a watermark on the recorded video. And also, it has no editing tool during the recording and doesn't support system audio input.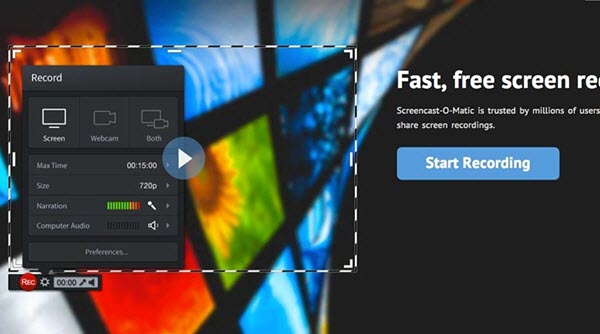 Warnings:Google allows you to record Google Earth only for personal use. You cannot distribute those videos publicly in television or movie without Google's written permission.
Conclusion
In conclusion, this post tells you how to record Google Earth for free. The three recorders introduced above are all free and easy to use, but as we can see that the first one is way better than the latter two. Because it has no recording time limit and allows you to annotate the video during recording so that you can add instructions to your Google Earth video.