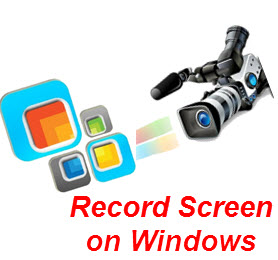 To save something significant on your computer screen the only thing that you need to is to record. Have you tried it? Nowadays video sharing is so vital that enormous amount of videos are now scattered all over the World Wide Web and most of them are done by capturing the screen. Most of this videos that utilized screen recording includes informative, presentation, discussion, and the famous DIY videos. This process may sound confusing or complicated for many individual that is why the common query that we often had is on how to record your screen on windows 7 or windows 8. Capturing your screen under Windows OS is indeed much easier since this system is more open to other apps than its rivals. And for you to follow the trend and make your own video, then use only the best way to record your Windows screen.
Best way to Record Screen on Windows 7 and Windows 8
In spite being open to other apps, there are still a bunch of programs that freezes, lags, and conflicts with Windows system. To avoid this kind of trouble all you need to have is a powerful and stable application that can suite well with Windows. The program that I'm referring is none other than Apowersoft Free Online Screen Recorder. From the name itself it is a free web app that is well equipped with all of the features necessary as a windows video recorder. It can also perform well with the newer Windows 7 and 8 respectively.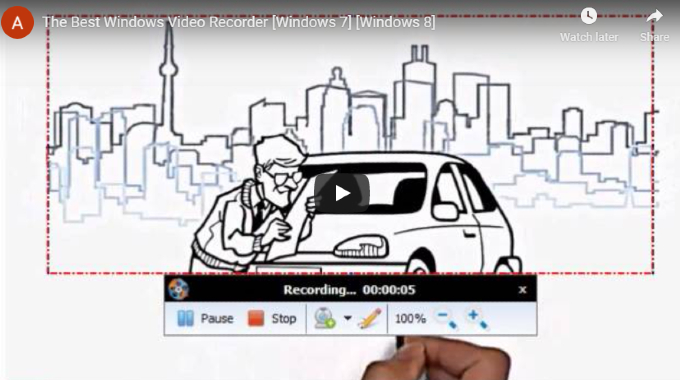 If you are running a Windows 7 system, then this recorder can works perfectly fine. No adware needed just go to the Apowersoft Free Online Screen Recorder's site hit the Start button and a recording tool will pop out in a matter of seconds. From there you can take advantage and work on its various functions smoothly without experiencing any slowing of your system. Just be sure to install the virtual video card if the program required you to do for better audio function. With the use of this application you can easily record video on windows anytime you want with the top grade video output.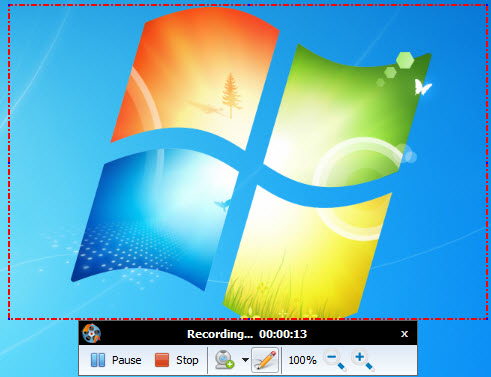 On the other hand, Apowersoft Free Online Screen Recorder can also execute well with the latest Windows 8 OS just like in its previous version. You can run all of its functions flawlessly from screen and audio recording, webcam integration, video editing, video converter, and so forth. Why take the burden of using ordinary recorder when you can use a pristine application such as this screen recorder.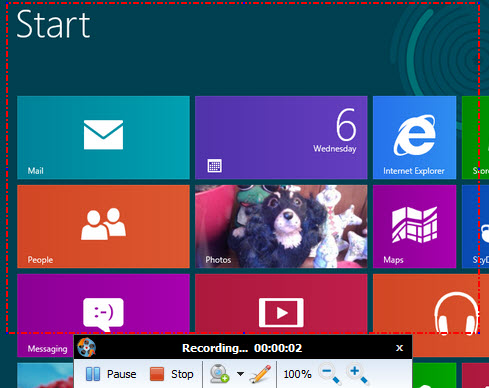 Webcam Recording with Windows Live Movie Maker
There comes a time when people want to get free windows video capture at the same time record their webcam footage as well. In this scenario they can opt to use the built in tool for Windows which is the Windows Live Movie Maker.
This tool can perform basic recording needs, however, Apowersoft free online screen recorder still have the edge over this Windows Live Movie Maker. The reason is simple; it is designed mainly for recording while Movie Maker is created for video editing. Other thing is that this wonderful recording tool can give you an option to an array of recording resolutions that you wish for your webcam video output. Moreover, users can also add effects such as text, image, various shapes, to a webcam videos with is fantastic. Further modification of settings can be done by going through Tools > Options.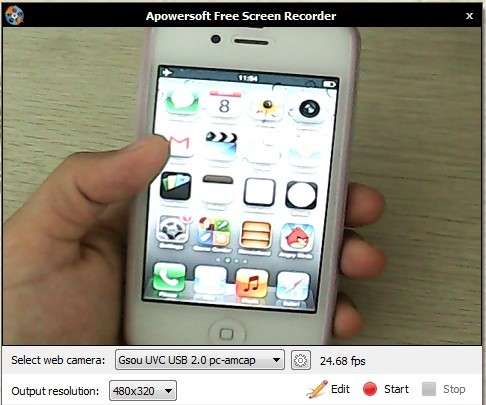 Recording the screen in a Windows system can be tricky and challenging for others. But with the use of proper program any screen recording can be done easily in an instant. You can find a lot of this tool online, yet don't be so sure about them for they may ruin your system and your files with built in malicious adware and viruses. For a completely safe and accurate recording use only the trusted recorder such as the Apowersoft Free Online Screen Recorder.