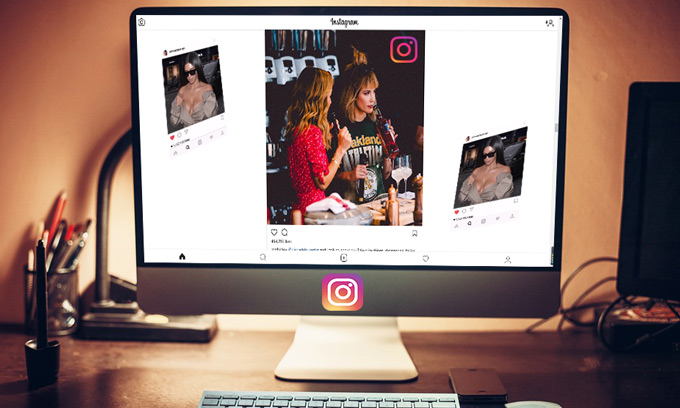 As an Instagrammer, not only do you want to share the photos and the videos via your phone, but you also want to share them from the computer. Although Instagram now has launched its version for PC, the minimum requirement for this version demands Windows 10, which seems not so exciting for people who are not willing to upgrade their system. As for Instagram's web version, it doesn't contain the comprehensive functions as the device app does. Despite such a tough situation, we are here to enlighten you with our effective tricks & methods and to show you how to post on Instagram from computer.
How to Post on Instagram from Computer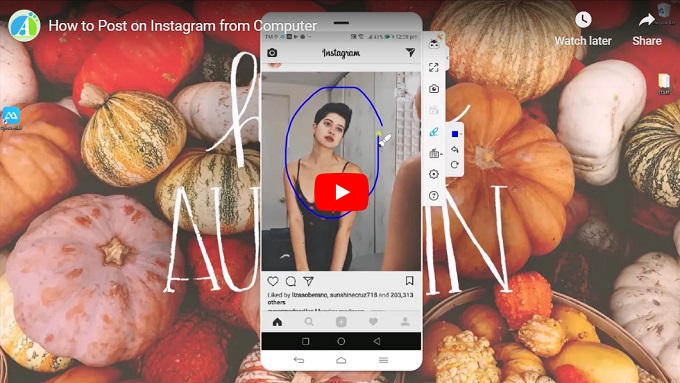 ApowerMirror
This is super cool software which you can use to mirror the phone screen onto PC and vice versa. Versions for Windows, Mac, iOS and Android have also been launched. However, only Android users can control their phones from PC through ApowerMirror. For iOS users, you can only stream the screen onto computer. So, please note that this first method is for Android users only. And for iOS users who intend to send videos or post pictures on Instagram from computer, please go directly to second solution.
Download and install ApowerMirror.
Open the program and connect your phone to it through Wi-Fi network or USB cable. For users who are confused with the connection, kindly refer to "How to Use ApoweMirror".
Once connected, the phone screen will be streamed to PC. Now, open Instagram.

Well, there's no more left to say. You are ready to post on Instagram from computer by using the mouse and the keyboard!
Special Tricks Using Chrome
This solution is actually quite special and is for both Android and iOS users. To follow this method, you need to install Chrome on PC. If you are not a Chrome fan, these tricks will also work if you can find a similar browser tool introduced below on your own explorer. OK, enough with the chit chat. Let's see how to post videos or share photos on Instagram from PC!
Open your Chrome, click on the menu icon which is at the upper right corner of the browser.

Click on "More tools" in the menu and then choose "Developer tools".

After open "Developer tools", you will see a window filled with web codes displayed at the right side of the page. Click on the second icon which looks like a tablet with a phone at the top menu bar.

Now, you will see that the Instagram page has been changed into the format like you would see in the phone. Click "+" to post on Instagram and click the last icon on the top menu to rotate the interface.

Attention Please ! ! !

Some Instagrammers may find that there's zero change in the Instagram's homepage after following through the whole process, if so, here are three different ways you can try to fix such problem:

Launch the developer tools & click the tablet icon before logging into your Instagram.
Refresh the page after hitting the tablet icon.
Log out of the account and log in again.

Now, you can close the right side window and enjoy Instagram in full screen.
Although, only Android users can use the first tool to upload photos or post video on Instagram from computer, iOS users can use ApowerMirror to read Instagram messages or watch anything else from your phone, such as watching phone videos, listening to phone music or reading WhatsApp on PC. Also, a reminder to Instagrammer: Do not miss out the "Attention Please!!!" part in the second solution if you fail to complete the process. Most importantly, hope our solutions are useful to you and improve the using experience of your "Instagram PC Version"!