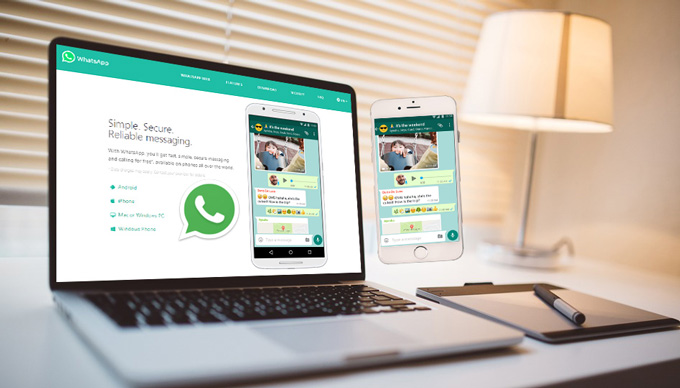 Does it bother you if you cannot find the time to check your phone and read WhatsApp messages while you are busy looking at your computer? Or do you simply want to view or share certain WhatsApp messages from PC but have no idea how to do it? There's no doubt that it would be absolutely convenient and would save lots of time if we can read WhatsApp messages with just a few clicks on PC. This is why you need to read our solutions – How to read WhatsApp message on PC?
How to Read WhatsApp Message on PC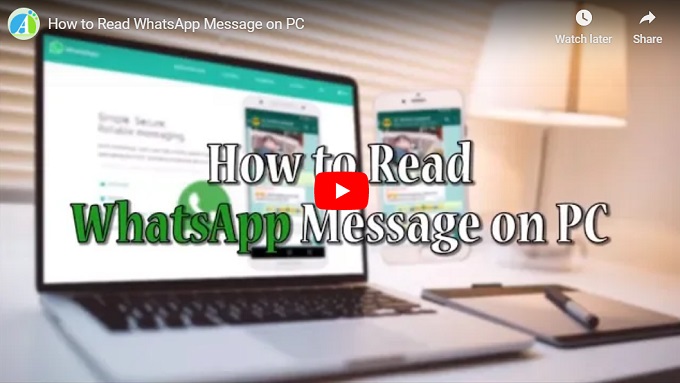 ApowerMirror
If you are looking for a professional tool to help you solve this problem, this is the one. It has launched versions on Windows, Mac, iOS and Android. By projecting your phone screen onto the computer, ApowerMirror can assist you to read WhatsApp message on PC.
Download and install ApowerMirror.
Launch the software and connect your phone to PC via USB cable or through Wi-Fi network. If any connecting issues come up, simply refer to "How to Use ApowerMirror".
The phone screen will be projected to PC once connected. Now, open your WhatsApp.

At this point, you can now read WhatsApp on PC.
Tips: For Android users, ApowerMirror also allows you to control the device from your PC, which means you can directly open WhatsApp and send messages from your computer.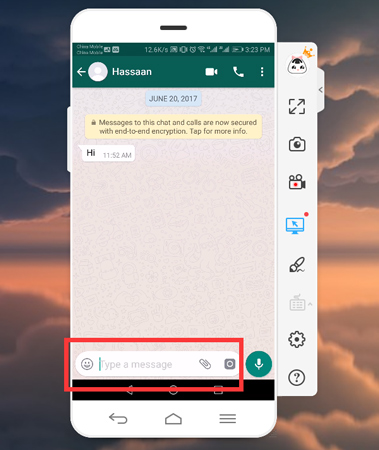 WhatsApp Web
This is an online WhatsApp version for users. Whether you want to send texts, do group chat, make video or voice calls, simply log into your account online and then you can start to use all these functions on WhatsApp. This online version definitely helps to solve your "How to Read WhatsApp on PC" problem.
Go to WhatsApp Web.
Open the WhatsApp on your phone. Click the menu at the top right corner and choose "WhatsApp Web".

Now, use your phone to scan the code which shows on the WhatsApp webpage.

Log into your account and then you can read WhatsApp on computer.
Basically, the above methods are our solutions for you. If you want to read & reply WhatsApp messages along with other kinds of messages on PC, ApowerMirror would be a better option. And if you require a professional WhatsApp on PC exclusively, WhatsApp Web would be an awesome choice. No matter which one fits you, enjoy your WhatsApp!