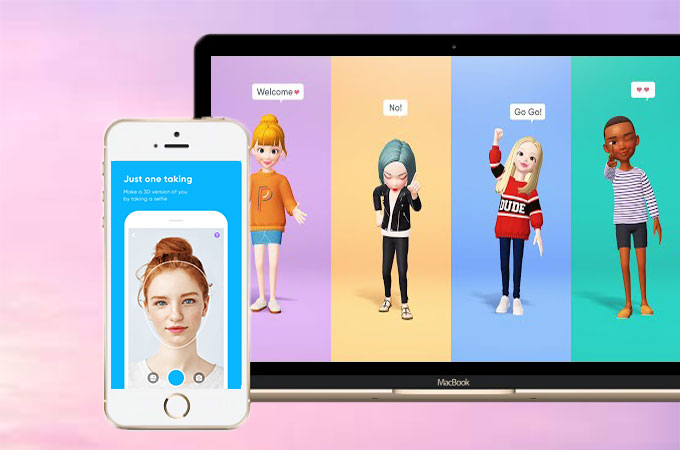 ZEPETO is a mobile app wherein users are allowed to create a 3D-animated version of themselves to use in an in-app chatroom. It only asks you to take a picture of yourself, and then it will automatically create a personalized character for you. This app uses a facial recognition feature in rendering users' faces into a virtual 3D avatar, which gives it a huge advantage over other similar apps. Moreover, this tool also lets you customize your 3D avatar according to your preference. For a lot of people, using this kind of app is much easier and better on a bigger screen, so we're giving you a list of ways to use ZEPETO on PC.
How to Use ZEPETO on PC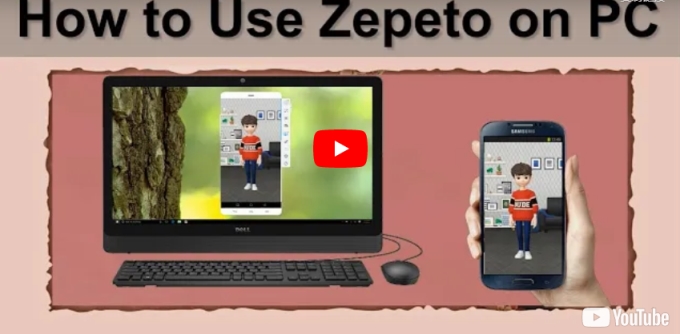 1ApowerMirror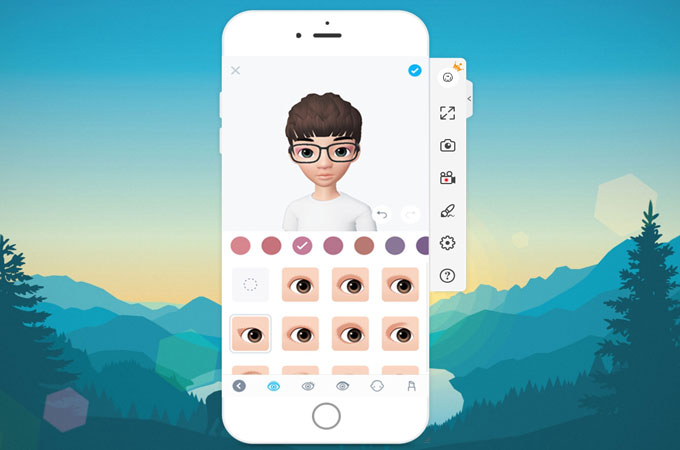 ApowerMirror is a mirroring application that enables a user's phone screen to be mirrored onto a larger-screen display. This app is compatible with both Android (for phones and tablets that runs 5.0 and above and support Chromecast) and IOS (with AirPlay capability) that supports Windows and Mac. It also allows users to control their phones and can play mobile games on a pc, making them even more enjoyable than before. Also, you can play PC game on mobile phone. Sharing photos and videos will be so much fun with friends using ApowerMirror. Moreover, it also lets users display presentations for classmates or colleagues seamlessly. Sending messages will be more convenient and even easier when you can use your PC's keyboard. To play ZEPETO on your computer, follow the instructions below.
Download and install the application on both your PC and your mobile device. Launch it afterwards.
Connect both devices using a USB cable. You need to enable the USB debugging so that it connect successfully.
On your phone, open ZEPETO then wait for the loading process. Then you can use ZEPETO on PC.
2MEmu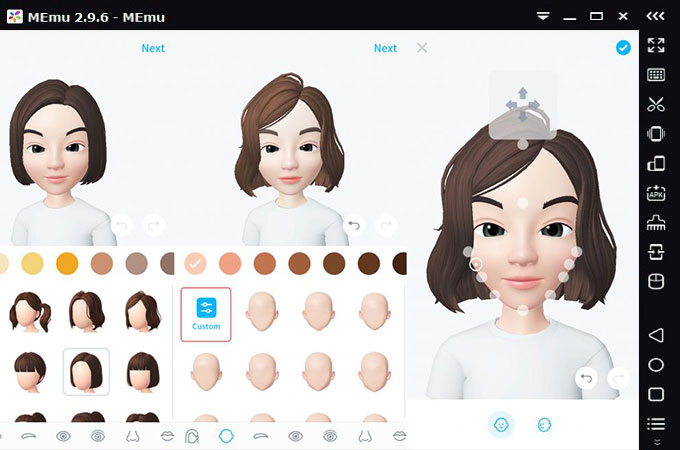 MEmu allows users to emulate Android phones on Windows PCs. Compared to other emulators, MEmu provides the highest performance and great compatibility as well as the richest features for much a better game experience. It has a wide range of compatibility to support most computers. It is jam-packed with great controls for customization, including a toolbox with options to configure the emulator and keymapping. Users may also take screenshots and record a video of the gameplay itself with MEmu. This application is convenient to use when you want to play ZEPETO on PC. Listed below are the steps to use ZEPETO on computer.
Download and install MEmu onto your PC. Launch it afterwards.
After launching Memu, go to the Play Store on the screen then search for ZEPETO.
Install to start playing.
3BlueStacks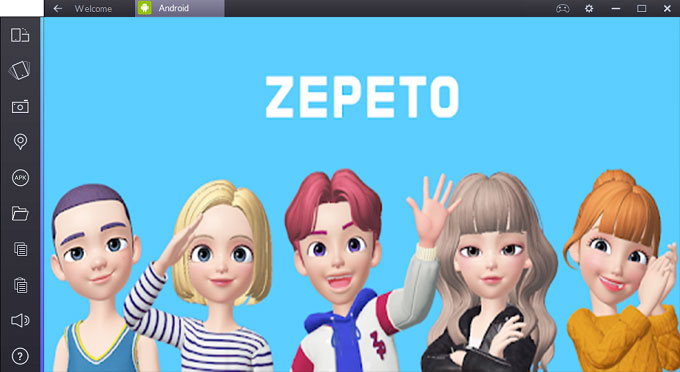 Bluetstacks is an Android emulator that creates a virtual device and mimics the Android firmware to allow gamers to play and control mobile games on their PCs. This emulator is available on both Windows and Mac platforms and offers advanced features including the ability to play many games at once. Moreover, the basic features are free and unlocked. It has automated customized keymapping for convenient use of controls wherein users can set keys for swipe, click, or press options on their phones and play as if it was developed for the PC itself. Users may download and install mobile games with APK format directly onto their computers using BlueStacks. Get started by following the steps below.
Install BlueStacks into your PC.
Create an account by signing in your Google account.
Go to the built-in Play Store and download ZEPETO.
Install and start playing.
Conclusion
Playing ZEPETO is a lot more fun and enjoyable on a bigger screen. These three methods are all great if you want to learn how to use ZEPETO on PC. ApowerMirror is a great option because it not only offers great screen-mirroring ability, but a full range of phone management and access features that come in handy for all sorts of purposes. Aside from that, this tool is very easy and hassle-free to use.