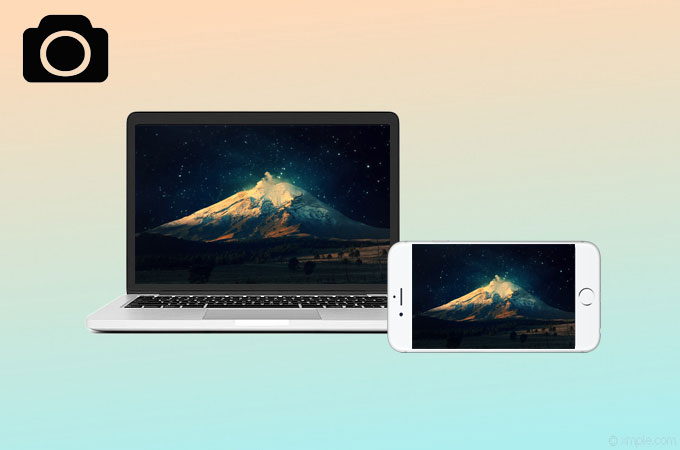 Nowadays, smartphones are equipped with high-quality cameras. Because of that, you often, and prefer to, use it so as to save a snapshot of your favorite sceneries, places, or special events attended. The only problem with this set up is your photos are stored on a small screen; thus, it can't be viewed by many, at the same time. So, if you're in a situation wherein you need to mirror an image on iPhone in a bigger screen, you can check out the applications below and choose what suits you best.
How to Mirror an Image on iPhone
ApowerMirror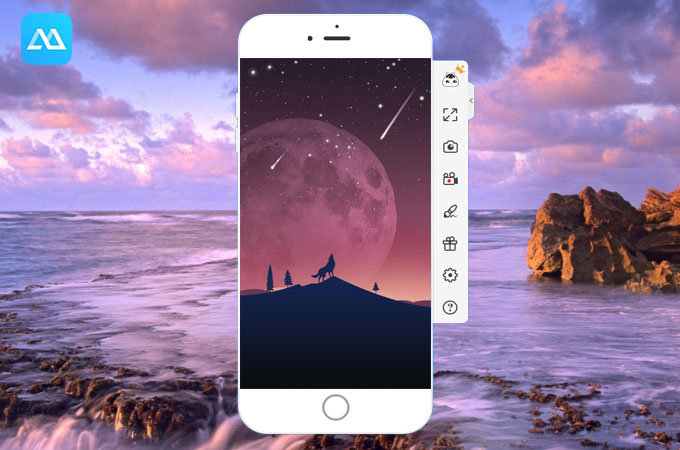 The most convenient way to display your iPhone to computer is through the use of ApowerMirror. This is a professional mirroring program which allows Android and iOS users to cast their phone on another screen. It is capable of streaming any mobile content like videos, music, and of course, photos. The app offers a clear display quality which makes it look like you're viewing your files on your phone. The good thing about this one is it is easy to use and easy to set up. Plus, it doesn't require jailbreaking of your device as it uses the AirPlay technology and Wi-Fi network to build connection. Here's how to mirror an image on iPhone:
To start, download ApowerMirror app on your iPhone and PC.
Once installation is done, open ApowerMirror and make sure that both devices are connected to same Wi-Fi network.
On your iPhone, tap the M blue button (mirror icon) and choose your computer from the devices available. Hit "Phone screen mirror".

After that, swipe up to reveal Control Center then click on "Screen Mirroring". Select your computer's name and tap on it.

Open any pictures on your phone to start mirroring your images on PC.
Aside from what has mentioned above, ApowerMirror has built-in tools which are useful on different occasions. It contains capturing tools for recording screen activities and taking snippets of your mirrored phone.
ApowerManager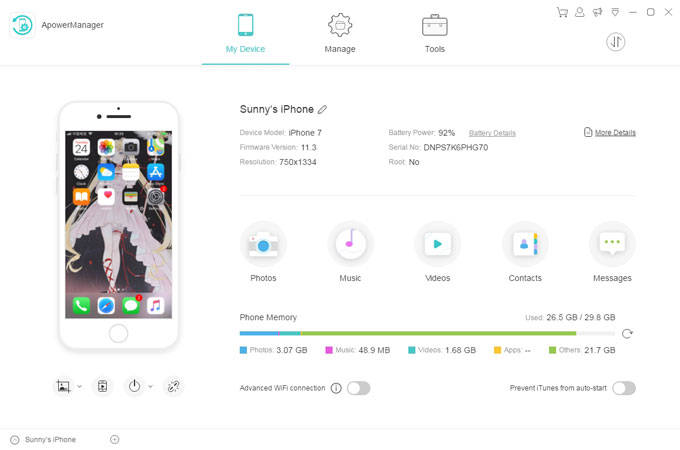 Another way to mirror a picture on iPhone to PC is by using ApowerManager. This is an easy-to-use program that you can download on your Windows and Mac. Basically, this is a phone managing application which enables users to export and import files between phone and computer. However, it has extra features including reflector tool. With this, you'll be able to stream your device and view your files, including pictures, on a wider monitor. It does not require jailbreak device and signing up or logging in of any kind unlike its competitors. Hence, this is a good choice for beginners and all types of users. Read along to find out how you can mirror iPhone image.
First, download and install ApowerManager on your devices.
Connect your iPhone using a lightning cable and hit "Trust" when prompted.
Once your phone has been processed, click on the "reflector" icon on the left corner and the program will automatically display your screen in full screen mode.

Finally, locate the photos that you want to view.
LonelyScreen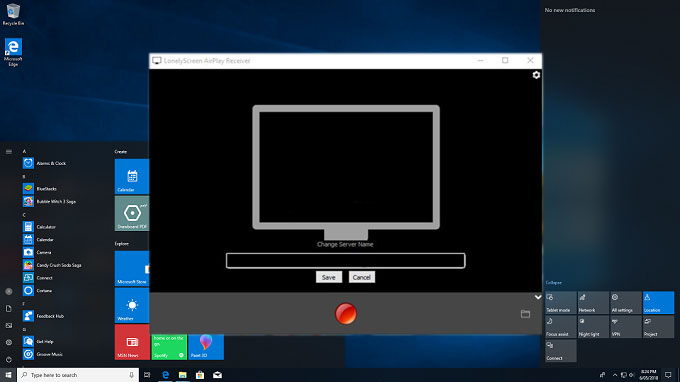 Last on the list is LonelyScreen. It turns your computer into an AirPlay receiver; thus, iOS users can freely connect their device and cast their display. This enables you to mirror media files such as music, movies, and photos. What sets this apart to other similar programs is it is lightweight—taking up only 600KB space on your storage. In addition, there is no need download any app on your iPhone to connect. However, users complain about its laggy performance and lack of screen capturing tools. Nonetheless, follow the guide below to know how to stream an image on iPhone.
Run the installer of LonelyScreen on your computer and proceed with the setting up of the program.
Once done, connect your devices on the same network and on your iPhone, open Control Center.
Click on "Screen Mirroring" and select your PC's name.
Upon connecting your phone, choose the photos that you want and start viewing it on your PC.
Conclusion
The aforementioned applications can help you screen mirror iPhone to PC. To summarize, you may use LonelyScreen if you're only looking for a way to cast your display onto your computer. Meanwhile, ApowerMirror and ApowerManager should be your choice when you need an advanced mirroring program for your mobile device.