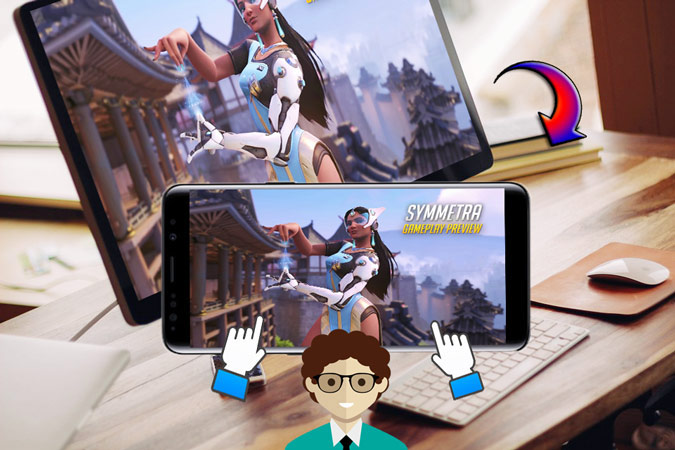 Diablo, World of Warcraft, Overwatch, and League of Legends. What if you could play all these amazing PC games from Blizzard, along with many other awesome games on your Android device? Wouldn't that be pleasant news to you? Usually, you need to buy an XBOX or stream the games onto the TV to play the high-quality PC games on the couch cozily. Nevertheless, we want to bring the delightful news to all Android mobile gamer that you can now play PC games on your Android and show how to play PC games on Android so you won't be bothered to sit in front of computer and feel all the body aches and inconveniences.
How to Play PC Games on Android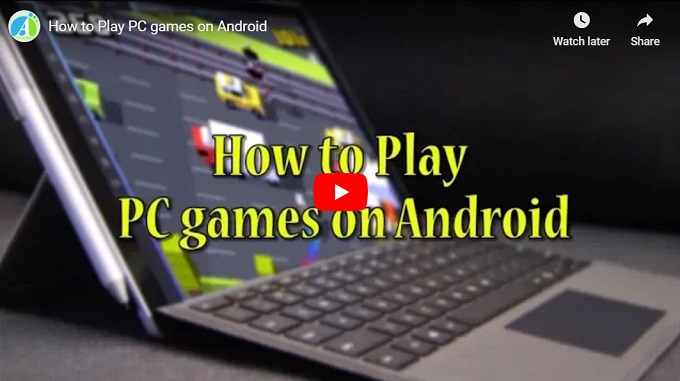 ApowerMirror
Honestly speaking, this app is quite practical and multi-functional. Despite the fact that it can help to record the phone screen, edit the screen or be used as the game emulator, this tool enables you to play PC games on Android by streaming PC screen to Android device. Now, let us show you how it's done.
Download and install ApowerMirror.

Launch the app and connect it through Wi-Fi network.

Connection Tips:

Make sure the phone & PC are under the same Wi-Fi network.
Tap the mirror icon on your device ☞ Wait for the app to detect your PC ☞ Choose your PC after it's detected.

Choose "Computer Screen Mirroring". Done!

The PC screen should be streamed onto your phone after the connection succeeded.
Now, you can control the PC screen from the Android device. You can even play Overwatch on Android or any PC games you want to have on your phone! Isn't it so simple?!
TeamViewer
TeamViewer is the computer software designed for desktop sharing, net-meeting, remote control and document transmission, etc. It specializes in providing remote access solutions, which makes this software a wise choice for us to play PC games on Android Phone.
Download and install TeamViewer on the phone & PC.
Launch the software and register an account. Then, log into the registered account on both of your device and the computer.
From the PC, you can see the account ID & password for remote control.

Enter this account ID in "Partner ID" ☞ Click "REMOTE CONTROL" ☞ Enter the account password and then click "OK".

At this point, the PC screen will be mirrored onto your phone. Open your game then you can start to play computer games on Android.
Conclusion
The first tool – ApowerMirror is more comprehensive and multi-purpose. If you intend to use other extra features like recording, editing while controlling PC from Android, then this tool can be rather useful. And with TeamViewer, you definitely will not question about how to play computer games on Android anymore. Both options are great. Simply pick by your preference and experience a wonderful time playing those exciting games on your cozy couch!