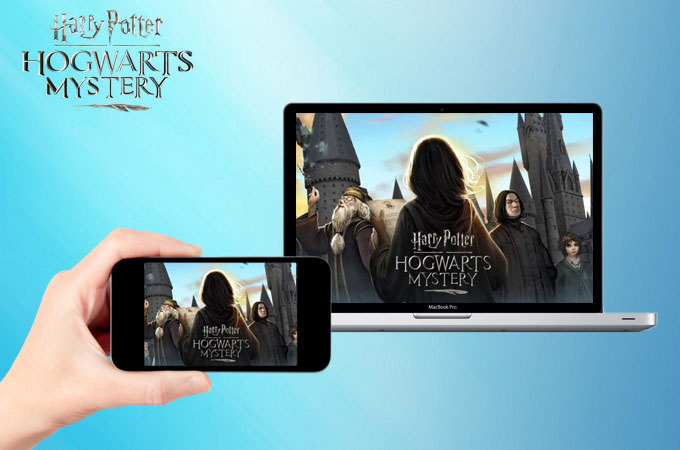 The long wait is over for Harry Potter fans as Warner Bros dropped a new mobile game called Harry Potter: Hogwarts Mystery. This is a role-playing game where a player creates his/her own character and becomes a student of Hogwarts, a school of wizardry. Your main goal is to unveil the mystery clouding the place including you "brother's" disappearance and along the way, you will encounter familiar faces like Dumbledore and Snape. If you're excited about the release, you might be interested to play Harry Potter: Hogwarts Mystery on the computer. In this way, you can navigate through a bigger screen and share your screen with your friends. Check out the applications introduced below to send your Android screen to PC.
How to Play Harry Potter: Hogwarts Mystery on PC
ApowerMirror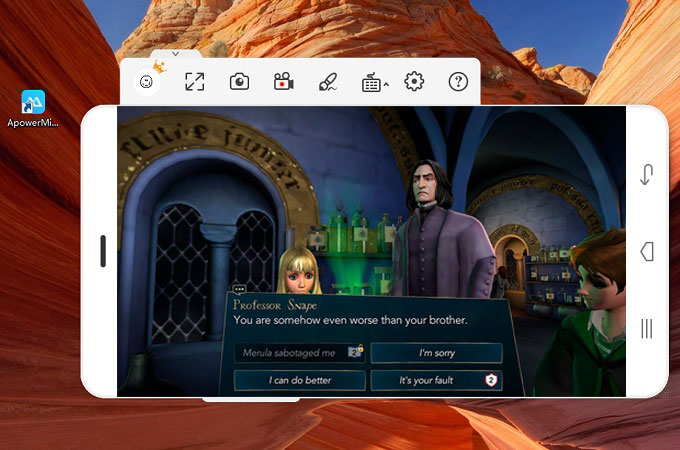 Probably, one of the easiest way to cast your games on PC is through ApowerMirror. This application can mirror your mobile screen to Windows and Mac. It supports various Android devices like HTC, Samsung, Huawei, and Motorola running 5.0 version or later. The app has a control mode feature which allows you to manage your phone via mouse and keyboard. For gamers, it adds a game keyboard function. So, instead of using your mouse to control your gameplay, you can use your keyboard. That makes it perfect for users apart from the fact that it lets you connect your mobile using a USB cable or Wi-Fi connection. And in case you need to save a portion of your gameplay, ApowerMirror contains built-in capturing tools that enables you to capture screen performance and make screenshots. Here are the steps on how to play Harry Potter on PC:
Download ApowerMirror on your computer and install the program.
On your Android, get the mobile version of the app. Launch the tool once installation is done.
Connect your device with an USB cable and tap "Start Now" when prompted. To establish a successful connection, ensure that USB debugging is enabled on your phone. You may also connect wirelessly by tapping the M blue button on your device after you open ApowerMirror.
Upon connecting your phone, open your gameplay and start playing. You can find the tools on the left side menu.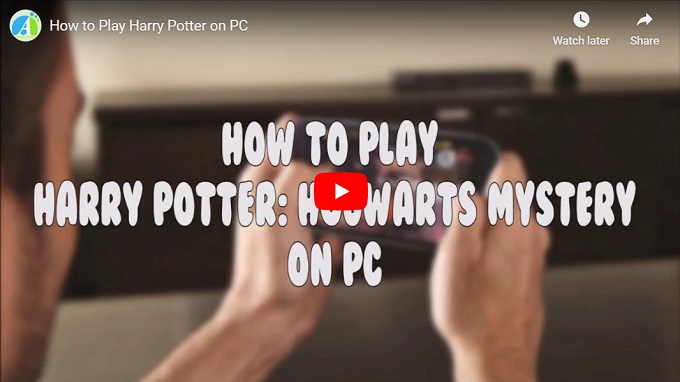 Vysor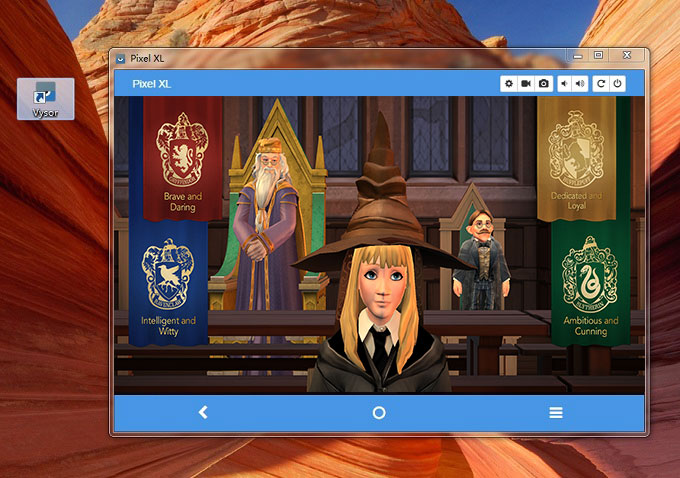 Another mirroring app worth mentioning is Vysor. Similar to the previous app, it has the ability to display your mobile screen to PC. Actually, this is an extension of Chrome which works after being added from Google. It has two versions, the free and paid one. The free mode, aside from streaming mobile content, can take shots of your screen. Meanwhile, the premium version offers a more stable performance and it comes with a screen recorder. Follow the instructions below.
Go to Google Chrome and search for Vysor. Install the extension and run the app.
After the installation is done, allow USB debugging on your device and connect it to the computer with a USB cable.
Once your computer detects your phone, a new window will be displayed. Simply click on "View" to mirror your phone.
Nox App Player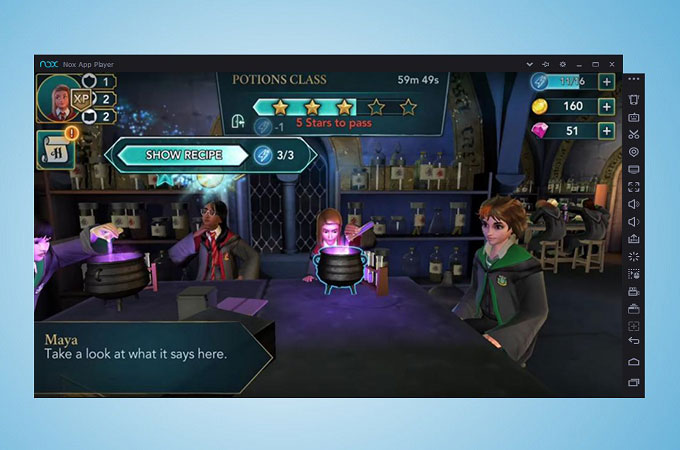 If you're still looking for another way to run mobile games on PC without the help of mirroring apps, you can use the Nox App Player. This is an emulator that allows you to simulate different Android devices on your computer. With this, you can download and install apps from the Google Play Store even without a physical mobile phone or tablet. As such, choose this as an alternative whenever you want to test a gameplay or examine an application. However, there is an issue regarding its security as users note that their data are being sent to different servers. Nevertheless, read the guidelines to play Harry Potter on PC.
To start, get the latest version of the Nox App Player on your computer and open it.
Navigate to the Google Play Store and search for the game. Click the Install button and wait until the download is done.
Lastly, go back to your home screen and press the game icon to launch it.
Conclusion
The above ways will help you play your Android games on a computer efficiently. To those who don't want to go through the process of configuring applications, try ApowerMirror and Vysor. These two enable you to send and cast your games as well as recording them for sharing to other people. But for those who don't have an Android device on hand, use the Nox App Player.