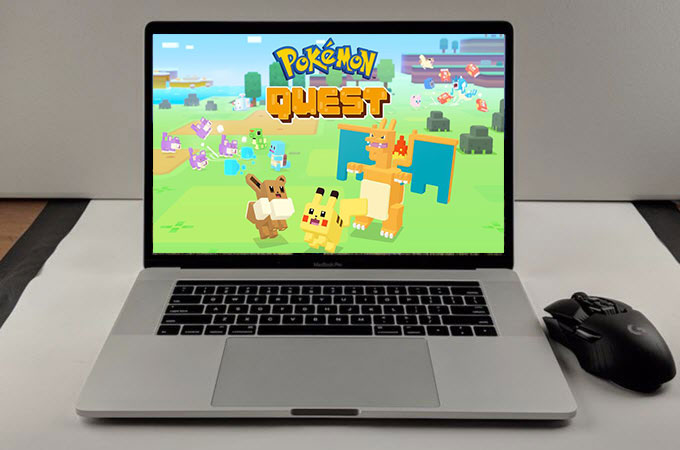 A different adventure awaits you as Nintendo Co. introduced Pokémon Quest to Android and iOS devices. This is an action-packed RPG game set on Tumblecube Island, a place where cube-shaped Pokémon lives. Your goal is to befriend Pokémon and equip them in a battle over wild creatures while searching for a treasure. As it's a newly-released app, you might want to send your gameplay to a bigger screen instead of settling for your mobile phone. Check out the feasible way to play Pokémon Quest on PC, as well as some tips and tricks you should know.
How to Play Pokémon Quest on PC
ApowerMirror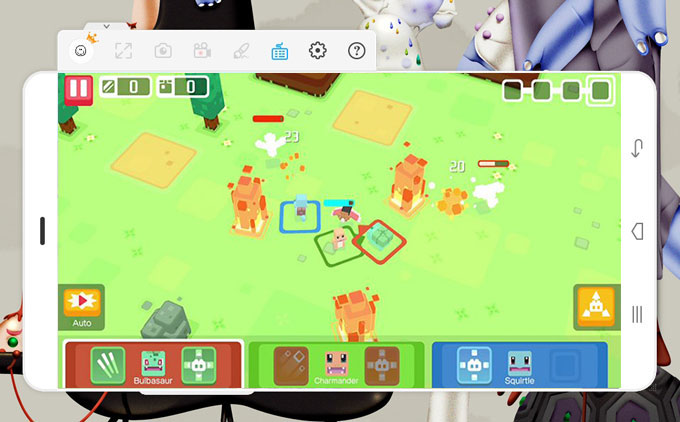 ApowerMirror might come on handy when you need to play Android game on PC. It is an easy-to-use, yet impressive, screen mirroring program that allows you to cast your mobile phone to a computer operating on Windows or Mac system. With this, you may stream videos, pictures, music, and even gameplay stored on your device. The program is loaded with advanced functions that make it superior to its competitor. In fact, there is a Game Keyboard feature within the app that can be accessed with a single click. Thus, mobile gamers may use their keyboard to control their characters or avatars. Furthermore, you can find capturing tools that are capable of capturing screen activities and taking a snapshot of your screen. Follow the steps below to learn how to play Pokémon Quest on PC.
To start, install ApowerMirror on your computer and Android phone.
Once installed, launch the program and connect your phone with a USB cable. Click the "Start Now" button to establish a successful connection.
You may also connect using Wi-Fi network. Simply run the mobile app and tap the "M" blue button. From the detected devices, choose your computer and click "Phone Screen Mirroring".
Upon connecting, open Pokémon Quest on your phone and proceed with your gameplay. From the side panel, you can click on the icons to enter Full screen mode, record screen, take screenshot, and use the marker.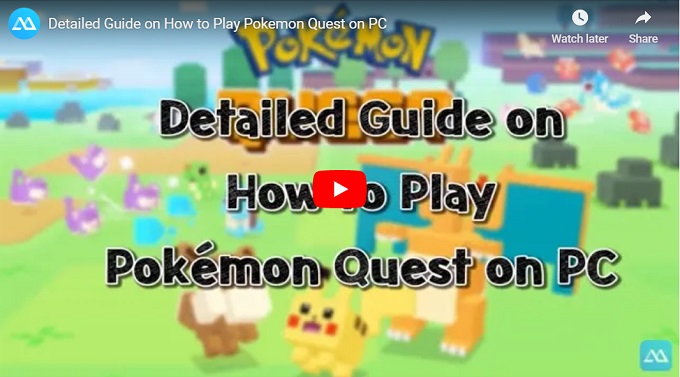 Guides for beginners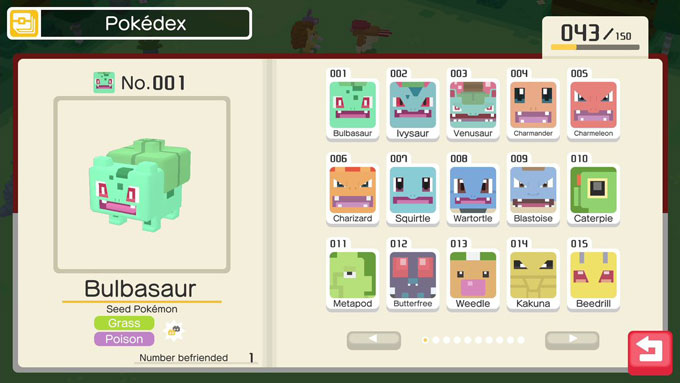 Pokémon Quest has a unique game design which that departs from the prominent Pokémon games introduced up to now. There are new rules, map, and levelling system which that can confuse you. So, to make a successful adventure with your team while you play Pokémon Quest on computer, read some tips presented below.
Choose your first Pokémon wisely. Before you begin your journey, you will have to select a partner Pokémon out of Pikachu, Charmander, Squirtle, Bulbasaur, and Eevee. Each of them has an Attack and HP stat, so, your choice can greatly affect your adventure particularly in the first stages of your game. For example, Charmander has a strong offense, Bulbasaur is good on defense, and Eevee has an equal balance of both.
Check your daily quests and challenges. Like any other games, Pokémon Quest has its own currency which is the PM ticket. This is useful to help you to level up your team quickly. Daily challenges and quests can give you PM tickets for free.
Attract Pokémon by cooking cuisine. In this game, instead of chasing and catching creatures using Poke balls, players can allure Pokémon through cooking. Once you have prepared your dish, new Pokémon will enter your camp and from there, you can make them your own. Ingredients and texture are crucial as it dictates what type of Pokémon will appear on your base.
Equip your Pokémon with Power Stones. After completing a level, you will get a reward and Power Stones. You should use this to boost your Pokémon and make them stronger.
Sign in daily. Though you don't plan on playing every day, make sure you visit the game and sign in to your account. Doing so will give you free rewards that you can use in the long run.
Conclusion
If you just downloaded this game, refer to the guides above to help you master the mechanism of the gameplay. Meanwhile, you can use ApowerMirror to save yourself the hassle of your small screen.