Best Ways to Share Android Screen with PC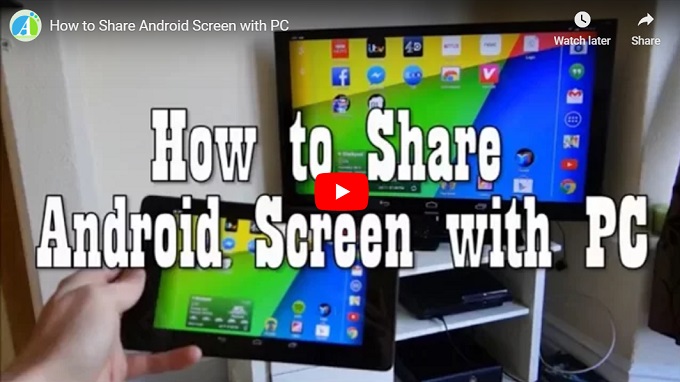 Method One: ApowerMirror
This professional app ApowerMirror performs well in sharing Android screen with PC and controlling phone from PC. Users may find it easy and convenient to display mobile games or videos on the desktop. Besides, you can absolutely employ keyboard and mouse to control your Android phone screen from PC. You can win the superb experience when playing mobile games or typing SMS and WhatsApp messages with the keyboard. During the process, you are allowed to take screenshots and record screen history if you want then share them to Facebook or Twitter at once. With so many functions included, it is worthwhile to have a try.
Below you can learn more details about how to share screen with PC:
Install the application on your PC and launch it.
With USB debugging opened on your Android device, insert the cable to connect your phone with the desktop. Soon you will receive a window box to get your confirmation about installing the app on the phone. Click "Accept" and you will soon find ApowerMirror successfully installed. In case of some unexpected situations, you can also manually install the app in the Google Play.

After installation, the tool is automatically activated and there is a notification box popping up. Tap "Don't show again" and hit "START NOW". Then your phone screen will be displayed on PC.

You can also connect your Android device to PC via the same WiFi. Tap the blue button to search for your device. Then you are supposed to choose the computer name including "Apowersoft".

Choose Mirror Phone to PC and hit Start Now. Soon your Android phone screen will be showed on the computer.
Method Two: LetsView
LetsView is an useful tool for you to view your phone screen on PC. It's an extraordinary application, which is compatible with Android, iPhone, computers and Mac. It just requires a simple process to utilize these functions. To share Android screen with PC, you can just follow the steps below.
Download and install this software on your PC.
Connect your Android phone and PC to the same WiFi network.

Open LetsView both on your phone and computer, select your device's name once found.

Then your phone screen will be displayed on the computer.
When you're done with the above process, you can go further to share your computer screen with people remotely. First, use LetsView to share display phone screen on your own computer. Then, connect the two computers by using TeamViewer so that others can see your computer screen on their PC.
Method Three: Use the Virtual Network Computing (VNC) client
Another way you could try is VNC which is a nice tool to control your mobile device from your computer. With it, you can directly type in things to your mobile from PC. Below are the steps:
Install "VNC server". Open it and click "Start Server".
Choose a client on your computer. Windows users can select Ultra VNC, Real VNC or Tight VNC, while Mac users can go for the Chicken of the VNC.
Open the VNC client on your PC. Enter the IP address of your Android mobile device.
On your device, tap "Accept" so as to successfully connect your smartphone to PC.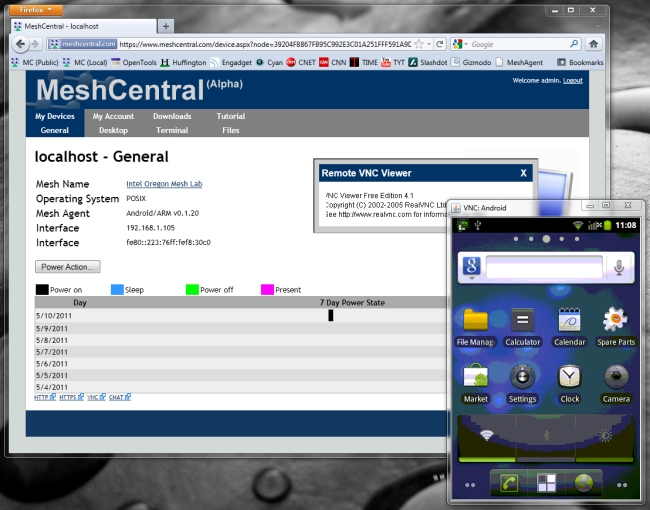 Now you can control your mobile phone screen at your free will on your computer. Nevertheless, there is one disadvantage of it that you should be aware of: to successfully share Android screen with PC, both the device and the computer are required to be connected to the same WiFi network. As a result, sometimes it is not suitable.
Method Four: Buy Phone Screen Projector
If you are willing to pay for a more professional and advanced tool, a phone screen projector is also a good choice. Without installing any program on your computer or mobile device, this project can easily put your phone screen on PC. And the quality is excellent as the resolution is pretty high.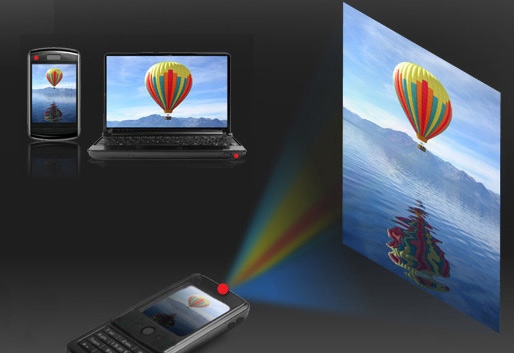 A major problem for it is that the price of this device can be very high. You may need to pay hundreds or even thousands of dollars to get one. As long as you can afford one, this can be very useful in the future.
To compare these four ways, the first one is highly recommended to mirror Android screen on PC because it is very convenient and practical, and it has many other features that you can utilize. Do not miss it.